EXCLUSIVE: Milan Fashion Week Through The Eyes Of International Photographer Paul Sunga
Here's what it's like to experience Milan Fashion Week in the flesh!
Fashion Week just came to an end and we're finding ourselves still uncontrollably high from all the fashion frenzy. NYFW, LFW, MFW, and PFW returned this season with packed schedules and an unprecedented turnout. The shows, presentations, afterparties, and the after-afterparties overflowed with best dressed attendees from all over the world!
Present at Milan Fashion Week is our very own Fashion Week correspondent Paul Sunga. The Hong Kong-based fashion and beauty photographer filled us in with news from the buzziest shows in Milan.
Scroll down below to read what it's like to watch MFW in the flesh.
What are the shows and presentations did you attend during Milan Fashion Week?
I stayed a little under a week in Milan and I was able to attend the Spring/Summer 2023 shows of Moschino and Tod's. For event and presentations, I went to see Furla, K-Way, Weekend Max Mara x Lily Aldridge, and the Tod's Aria D'Italia Book Launch.
What are your favorite moments during and in-between these events?
Milan's energy was definitely buzzing. Everywhere you look, you'll find people dressed to the nines! While wandering around Milan, I would notice a lot of twin models roaming around a lot, most of them were dressed in all-white outfits. Little did I know that they were all part of the big production shows of Gucci and Moncler.
One of my favorite moments was personally meeting Lily Aldridge at the launch of her collaboration with Weekend Max Mara. "From Love with Lily" was an effortless and chic collection filled with easy denim pieces and floral day dresses. It was an easy afternoon where Lily gave us a tour of her collection.
The Tod's runway show was a production on its own. The venue was at the Pirelli HangarBicocca, a contemporary art venue on the outskirts of Milan. The towering permanent installation of German artist Anselm Kiefer served as the backdrop of Tod's S/S '23 show.
Moschino's S/S '23 show was fun! The event was attended by the likes of Heidi Klum, Alessandra Ambrosia, and Chiara Ferragni. The collection showcased inflation-chic pieces on the runway, which brought a summertime feel with a '90s twist. It was also really nice to briefly chat with Heart Evangelista and Andrew Naval before the show started, it's always good to see fellow Filipinos during Fashion Week.
What's the trend for Spring/Summer 2023 based on the runway looks you saw?
2023 will be an exciting year for everyone's wardrobe. Lots of sheered and layered looks were a hit on the runway as well as minimalistic tailored pieces. Monochromatic and neutral ensembles will definitely stay on trend next year. Personally for me, the Tod's S/S 23 show was perfectly done.
Any notable street style looks during Milan Fashion Week? What did the fashion show attendees wore?
I noticed a lot of the attendees wore oversized leather trench coats, tailored blazers, and different kinds of denim silhouettes from flared, wide leg, to low-rise. There's a lot of love for wearing vintage styles mixed with high-end looks for the runway shows. It was nice to see people dress up in sustainable, conscious, and fashion-forward clothing.
Take a look at the gallery down below to see Milan Fashion Week through the eyes of Paul Sunga!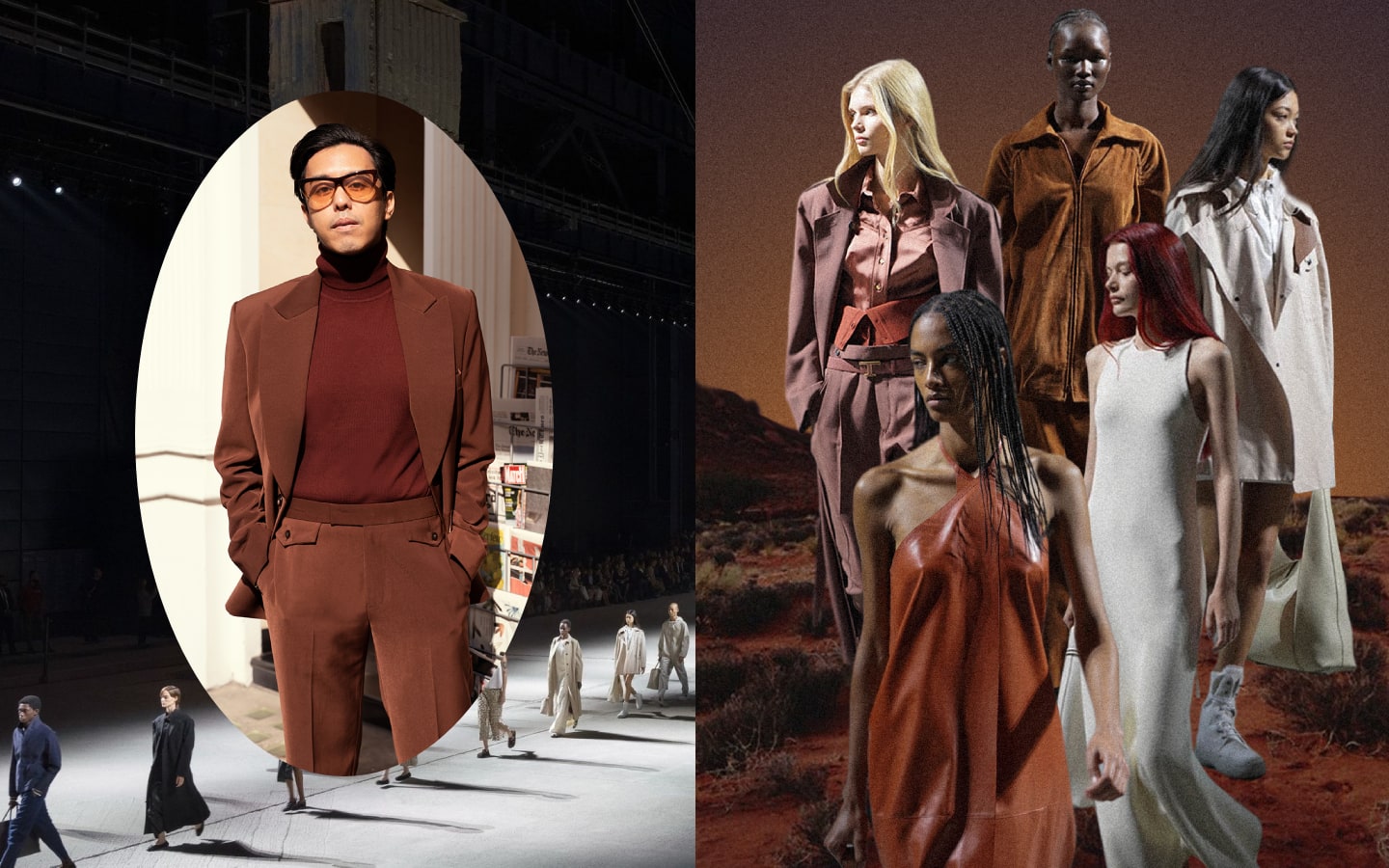 Photo Gallery