Everything That Went Down At The Bench x ITZY Fan Meet
We're obsessed with their looks!
Summer in the Philippines may be unbearably hot, but ITZY, the influential and all-around queens of K-pop, maintained it ICY with their chic back-to-school style and eclectic fashion during the WANNABE with Bench press conference on April 15, 2023.
Similar to their go-to looks for their shows and performances, members Yeji, Lia, Ryujin, Chaeryeong, and Yuna dressed according to their style and personality. Their outfits during the press conference are so easy to recreate with Bench clothing.
Now that they are global ambassadors of Bench, ITZY shared that this is the perfect opportunity for them to show a different side to their Filipino fans. During the press conference, all members shared their love for comfort and style. "I personally enjoy looking effortless without putting too much effort. I enjoy the clothes of Bench because of this," says Yeji. Lia also highlighted that the clothing they wore during the photoshoot and press conference were well-made and stylish, and that they are pleased that Bench created and released a variety of color options for this drop.
Take a look at the gallery down below to see what the members of ITZY wore during their exclusive press conference with Bench.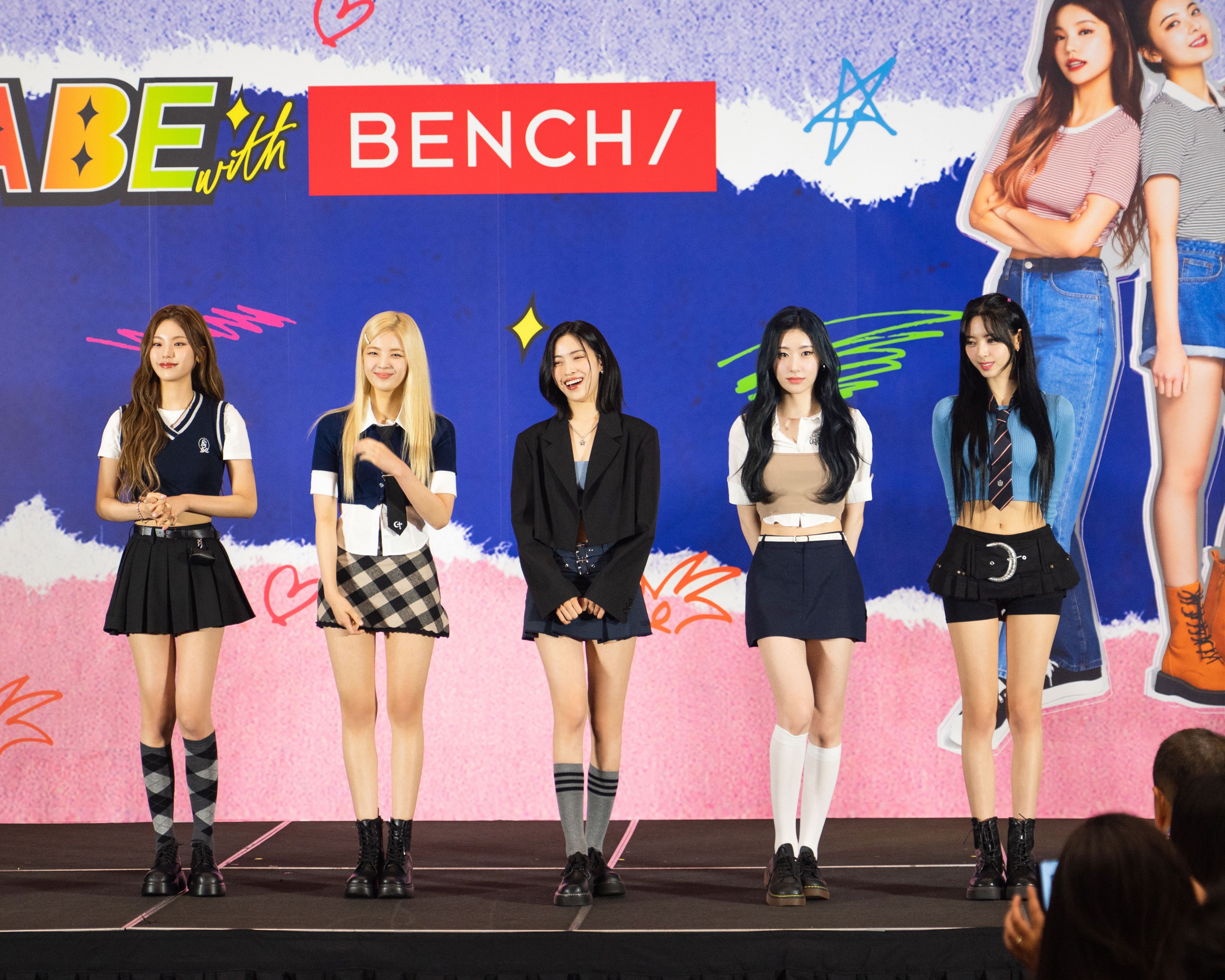 Photo Gallery
Photo Gallery
Photos from Bench and Arvin Rulloda