The 48 Best Selling Wines In The Philippines Revealed
Don't know which wine to buy? Here are the top favorites of the year!
Travel, dining, reunions, price hikes – these are things that shaped 2022 for many Filipinos. Unsurprisingly, these same factors impacted the local wine industry as interest in wine continues to grow within the Philippines' relatively young market. The question now is this: What wines do the ordinary Filipino drinker love today? Online wine marketplace Winery.ph offers insight into the Filipino palate by naming 2022's bestselling wines among real customers online at the 3rd Kavino Choice Awards.
Named for Winery.ph's term for its community of "fellow wine drinkers", the Kavino Choice Awards honor the wines that were most popular among real customers within the year. This is based on gross sales performance at Winery.ph, which offers the largest collection of wine online at over 2,000 different bottles – big enough to cater to a variety of preferences and discern what Filipinos really choose to buy.
"The Kavino Choice Awards paint a very clear picture of what Filipino drinkers actually purchase and drink themselves," says Chris Urbano, Winery.ph Managing Director and Chief Sommelier. "These awards are backed by real sales data from real transactions, and serve as an important barometer for the Philippine wine market's tastes and preferences."
This year, 48 wines received the Kavino Choice Award across five categories based on price range and wine type. The winning wines have all been certified by thousands of real Filipino consumers as being of great quality and value. And to celebrate, a selection of these bestselling wines will be on sale in bundles at Winery.ph's 12.12 Sale from December 12 to 13, 2021.
The sale also marks the first time that Winery.ph will be opening its doors for customers to browse wines and get gift advice from wine experts this December 13 to 23. Just in time for the latter half of the 12.12 Sale and for the Christmas rush of shopping, parties, and reunions, Winery.ph will be accepting walk-ins from 1 to 7pm at its office located at 2247 Chino Roces Avenue, Makati.
Winery.ph - 2022 Kavino Choice Awards Press Release "We're thrilled to finally be able to meet and guide our customers through our entire range in person and on-site," says Urbano. "Our mission is Vino for the Filipino, and this is just one new way we're empowering Filipinos to explore the world of wine. We are giving customers the opportunity to not just stock up on their favorites, but discover new ones they can enjoy."
Here are the winners of the Kavino Choice Awards of 2022, which will be featured at Winery.ph's 12.12 Sale: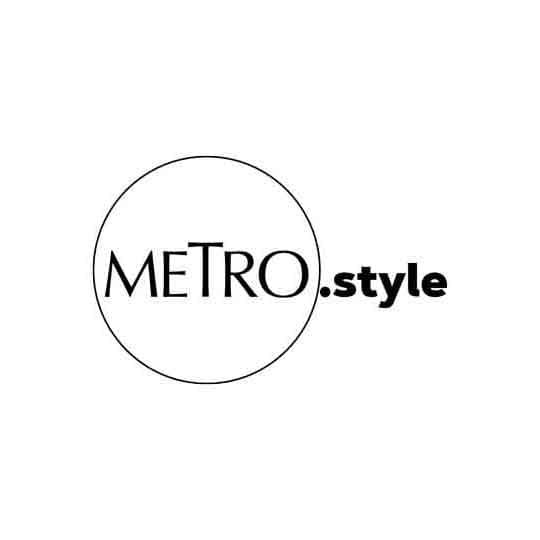 Here are the best pours of the year. | Apolo Photographer on Unsplash
Bestselling Value Reds
This category features red wines in the ₱500-₱1,499 price range:
Pra Vinera Reserve Cabernet Sauvignon 2020 (California, USA)
Matsu El Picaro 2019 (Toro, Spain)
Mont Rocher Carignan 2020 (Herault, France)
Ramon Bilbao Crianza Rioja Tempranillo 2016 (Rioja, Spain)
DADO Red Blend 2017 (California, USA)
Chrismont La Zona Sangiovese 2018 (King Valley, Australia)
Odfjell Armador Cabernet Sauvignon 2019 (Maipo Valley, Chile)
Terrazas Reserva Malbec 2020 (Uco Valley, Argentina)
Beronia Rioja Reserva 2017 (Rioja, Spain)
Obscured Red Blend 2017 (California, USA)
19 Crimes Red Blend 2021 (South Australia)
Camille De Labrie 2019 (Bordeaux, France)


While Filipinos' preference for Spanish wine – particularly Tempranillo from Rioja – remains strong, 2022 marks the growing popularity of red wine from outside of Europe. "We see that younger wines in the fruitier, more intense styles of the New World appeal to the Filipino palate," explains Urbano. "We are seeing more adventurous choices not only in terms of region, but also variety. More off-beat – and savory – wines like Carignan, Sangiovese, and Malbec are gaining more recognition, possibly due their being able to match smokier Filipino dishes like Pork Barbecue and Inihaw na Liempo." Interestingly, red wine blends have also grown in popularity, which may imply that Filipinos are becoming more conscious of a winemaker's skills.
Bestselling Value Whites
This category features white wines in the ₱500-₱1,499 price range:
Chrismont Riesling 2021 (King Valley, Australia)
Montsablé Chardonnay 2020 (Pays d'Oc, France)
Matua Valley Marlborough Sauvignon Blanc 2021 (Marlborough, New Zealand)
Charles Smith "Kung Fu Girl" Riesling 2020 (Columbia Valley, USA)
Dog Point Sauvignon Blanc 2020 (Marlborough, New Zealand)
Wild Rock Sauvignon Blanc 2020 (Marlborough, New Zealand)
Spy Valley Pinot Gris 2020 (Marlborough, New Zealand)
Gustave Lorentz Pinot Gris 2019 (Alsace, France)
Greywacke Sauvignon Blanc 2021 (Marlborough, Sauvignon Blanc)
Beringer Founders' Estate Chardonnay 2016 (California, USA)
Brown Brothers Moscato 2021 (Victoria, Australia)
Mayfly Sauvignon Blanc 2021 (Marlborough, Sauvignon Blanc)


Sauvignon Blanc from the Marlborough region in New Zealand continues to dominate Filipinos' white wine preference. "In fact, it has grown even further in the past year,," adds Urbano. "It says a lot about the great value to be found in New Zealand Sauv Blanc, but also about what Filipinos like: intense flavors, tropical fruit notes, and a hint of herbaceousness." This makes it a perfect (and very safe) wine to pair with food, something it has in common with other bestselling whites in the range – and it may be a reflection of Filipinos finding more occasions and opportunities to dine with family and friends.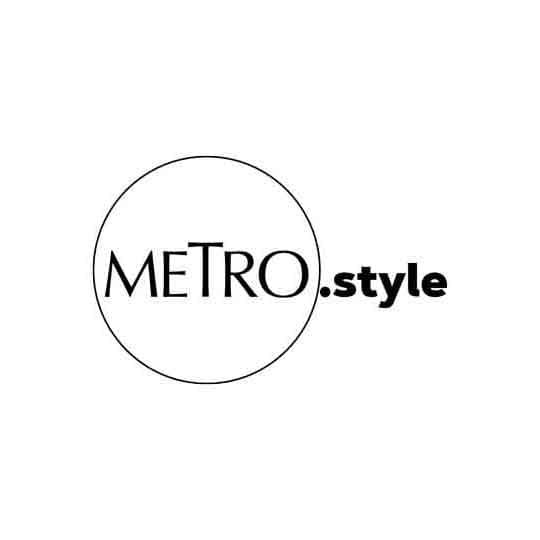 Discover these premium bottles | Jeff Siepman on Unsplash
Bestselling Premium Reds
This category features red wines in the ₱1,500- ₱7,000 price range:
Duckhorn Cabernet Sauvignon 2019 (Napa Valley, USA)
Cakebread Cellars Cabernet Sauvignon 2019 (Napa Valley, USA)
Lagarde Guarda DOC Malbec 2018 (Mendoza, Argentina)
Villa Girardi Amarone della Valpolicella Classico 2016 (Veneto, Italy)
Pio Cesare Ornato Barolo Nebbiolo Single Vineyard 2011(Piedmont, Italy)
Boekenhoutskloof Stellenbosch Cabernet Sauvignon 2019 (Stellenbosch, South Africa)
The fuller, fruitier style of Napa Valley Cabernet Sauvignon is the undisputed choice of Filipinos looking for something more special out of their experience. "But what may be even more intriguing is the rise of aged and protected native Italian wine varieties like Amarone and 3 Nebbiolo," says Urbano. "Unlike Cabernet Sauvignon, you often won't find these being produced anywhere else in the world." The interest in aged varieties with vintages over five years old also indicates a growing appreciation for wines with more complex and savory characteristics.
Bestselling Premium Whites
This category features white wines in the ₱1,500- ₱7,000 price range:
Cloudy Bay Sauvignon Blanc 2021 (Marlborough, New Zealand)
Bread and Butter Chardonnay 2020 (Napa Valley, USA)
Beringer Private Reserve Chardonnay 2019 (Napa Valley, USA)
Trimbach Cuvee Frederic Emile Riesling 2008 (Alsace, France)
Cape Mentelle Chardonnay 2017 (Margaret River, Australia)
Decoy Sauvignon Blanc 2020 (California, USA)
Chardonnay and Sauvignon Blanc are the white wines of choice in the premium range, and many of the wines featured come from famous wineries with a somewhat larger production capacity – implying that many Filipinos may be playing it safe when it comes to whites. "When it comes to spending more for wine, many Filipinos have understandably become more conservative over the economic hurdles of the past year," says Urbano. "Customers may be looking for more assurance that they're wine is actually good and well-received before shelling out."
Bestselling Value Rosé
This category features rosé wines in the ₱500-₱1,499 price range:
Minuty M Rosé 2021 (Côtes de Provence, France)
Château d'Esclans Whispering Angel 2021 (Côtes de Provence, France)
Spy Valley Pinot Noir Rosé 2020 (Marlborough, New Zealand)
Torres Vina Esmeralda Rosé 2018 (Catalonia, Spain)
Beach House Rosé 2021 (Western Cape, South Africa)
Camille De Labrie Rosé 2021 (Bordeaux, France)
Interestingly, nearly all the bestselling rosés of 2022 are made of the same grape: Grenache. "Rosé made of Grenache tends to be a burst of ripe red fruits like strawberries, with the acidity of lemonade," explains Urbano. "It matches the fruitiness that many Filipino wine lovers enjoy, and it's very summery, perfect for hot days – which the Philippines definitely has a lot of." Grenache Rosé's versatility with food pairing may also make it a popular choice, going well with everything from Lechon and Sisig to perhaps even a Watermelon Sinigang.
Bestselling Value Sparkling
This category features sparkling wines in the ₱500-₱1,499 price range:
Chandon Brut Sparkling Wine (Mendoza, Argentina)
Gustave Lorentz Crémant d'Alsace Brut NV (Alsace, France)
Chrismont La Zona Prosecco NV (King Valley, Australia)
Aimery Grande Cuvée 1531 Crémant de Limoux NV (Languedoc-Rousillon, France)
Massolino Moscato d'Asti 2021 (Serralunga d'Alba, Italy)
Codorniu Rosado Brut (Catalonia, Spain)
When it comes to sparkling wine, Champagne is the popular, no-brainer choice for most Filipinos – hence the Kavino Choice Awards' focus on bottles under Champagne's heftier price tag. "What we've found is that Filipinos are most adventurous when it comes to bubbly when Champagne is out of the picture," says Urbano. "It could be that the primary reason for buying is just the fact that the wine is sparkling – meaning their preferences are not necessarily specific and that there is more of a willingness to experiment with alternatives."
Selection Criteria for the 3rd Kavino Choice Awards:
Only products listed on the Winery.ph online marketplace for at least six months of the calendar year are eligible for consideration
Award coverage is limited to wines with regular single bottle selling price of ₱500-₱7,500
Selection is made on the basis of average monthly gross sales value
Sales volumes made under selective promotions (i.e. flash and clearance sales) are excluded from analysis and selection decision
Erratic purchases far above average order value are excluded from analysis
Whether you're out to purchase your favorites or discover something new, these Kavino Choice Awardees are not to be missed at Winery.ph's annual
12.12 Sale
! Shop online or browse in person to grab these bestseller bundles before they're gone. Get updates and wine drinking tips by following
Winery.ph
on
Facebook
and
Instagram
(@winery.ph).