This New Tasting Menu Is A Sojourn To Northern Spain
Chef Chele Gonzalez's Re-Encounters menu conjures memories of his recent sojourn in his Cantabrian hometown in northern Spain, his mother's cooking, and his love for his adopted Philippines
I have been to Gallery by Chele many times in the past, even when it was still called Gallery Vask. But it has been more than two years since my last visit. Much has changed since then—especially for chefs of the fine dining or "haute cuisine" persuasion—so it was with much curiosity and anticipation that I walked into the familiar lobby of the Clipp Center in Bonifacio Global City, rode the elevator to the fifth floor, and entered the post-pandemic realm of Chef Chele Gonzalez.
It has been quite the journey for the Spanish born-and-bred Chef Chele who has spent the last eleven years in the Philippines, learning about local ingredients, techniques, traditions and finding ways to connect them with his own experiences and expertise. During the pandemic, he kept busy with his kitchen team, taking on the takeout/delivery challenge with a customizable At Home menu and regular pop-ups that sell his signature Deli by Chele Pastrami Reuben sandwiches and bestselling Burnt Basque Cheesecake.
With the country opening up and cooped-up Manileños hungry for out-of-home dining adventures, Gallery by Chele is finally ready to flex its muscles (with proper health and safety protocols observed, of course). It recently launched a brand new tasting menu named "Re-Encounters," derived from the Spanish reencuentros where everything meets again. Indeed, the menu is Chef Chele's "re-encounter" with his hometown in Cantabria in northern Spain where he spent six months last year (from summer to winter) to be with his family, especially his 89-year-old mother. "She was the woman who inspired my love of food. I made sure to enjoy every moment," he shares. Out of that extended stay, Chef Chele, together with executive sous chef Carlos Villaflor, created a menu inspired by traditional Spanish dishes, but also informed by the Philippines-based ingredients and techniques the restaurant has always championed.
Re-Encounters offers a choice of a six- or 10-course "roaming" menu that lets diners enjoy tapas at two different areas, before settling in their designated tables. My companion and I started our journey at the bar counter with Cantabria as its theme. Chef Chele stopped by to greet us, happily explaining the impetus for this new menu. After two years in retreat mode, he had an extra bounce in his steps as he flitted about the room to greet guests, check on the kitchen, and revel in the familiar frenetic activity of a fully functioning restaurant. And I felt that renewed vigor in the air, among the diners and restaurant staff alike, as well as in the menu itself.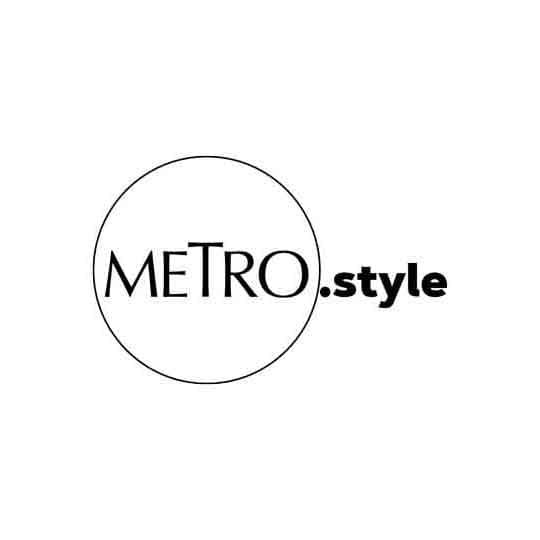 Chef Chele Gonzalez | Dre Ferrer
As we settled in our bar seats, we were welcomed with a sangria-like Calimocho of red wine and cola, popular in Cantabria, but enlivened with ginger and fermented fruits to counter the sweetness. We were served a host of small bites that hark back to Chef Chele's taste memories of crisp calamari, tortilla de patatas, gambas al ajillo, pulpo a la gallega, and in a nod to his adopted country, croquetas with lechon. The tasting journey continued to an adjacent room where we enjoyed chilled pastrami on toast and crab-topped meringue, standing by a marble counter just like the Spanish do at pintxos bars in Bilbao and San Sebastian.
After those quick bites, we were escorted to the al fresco patio, with a breezy city view below, to embark on the full 10-course feast. In keeping with the meal's northern Spanish theme, there was a pamphlet featuring a map of Cantabria and the Basque Country, highlighting Chef Chele's milestones, from his birthplace in Torrelavega to San Sebastian where he once worked at the legendary Arzak and Mugaritz. In the map, he made sure to include his top recommendations of places to eat, making this an especially valuable memento for a hoped-for future trip to that part of the world.
The meal started with a host of seafood dishes, no surprise given Cantabria's coastal location. Chefs Chele and Carlos got to show off their technical prowess in subtle ways, from raw tuna with a gazpacho sorbet, to a collagen-enriched pilpil using local bangus belly instead of salted cod, and white snapper brightened with salsa verde.
While I had much love for the seafood courses, the chefs' meat dishes proved just as interesting. Steak and egg dishes tend to be the more popular ones on most restaurant menus, so the Huevos con Jamon with its generous shavings of truffle, and the Txuleta using Wagyu tenderloin and a sweet bell pepper confit both fit the bill. But I found the humbler Cocido Montañes even more satisfying as Chef Chele's take on a Spanish fabada or white bean stew, like a hearty mini meal within a meal.
For dessert, Chef Chele highlights the dairy products that Cantabria is well known for: butter, milk and ice cream for the Sobao de Cantabria (an extra buttery sponge cake); cream cheese and Chantilly cream for the now iconic Burnt Basque Cheesecake; and milk, cream and cheese for the Sago con Leche, Quesada, and Corte de Flan confections to end the evening.
There is much to take away from this dining experience. After the monotony of takeout and homecooked meals, I was dazzled by the parade of dishes exquisitely prepared and presented, made even better with the inspired wine selections of sommelier Judd Anthony Labarda. But after two years of lockdown, I realize that I enjoyed this meal in a subtly different way from the past. I didn't think about how to "rate" the food, or whether this restaurant was better than another one, or how this new tasting menu compared to a previous one. No judgment required—I simply savored the experience and fully appreciated the effort.
Perhaps the best meals are those that can transport us to a different space and time, but where we can still feel at ease, just like home. My experience at Gallery by Chele managed to navigate that balance between imagination and comfort. It certainly helps that diners can choose how best to experience the meal: a table al fresco or indoors, a full 10-course or more manageable six-course menu, available wine, cocktail or non-alcoholic pairings, and even a meatless menu option.
Once we feel comfortable enough to dine out, all we need to do is to put our trust in the capable hands of Gallery by Chele's service and kitchen teams, and relish in the sights and tastes of Chef Chele's Cantabria to make the journey most worthwhile.
Check out the Re-Encounters Menu in the gallery below.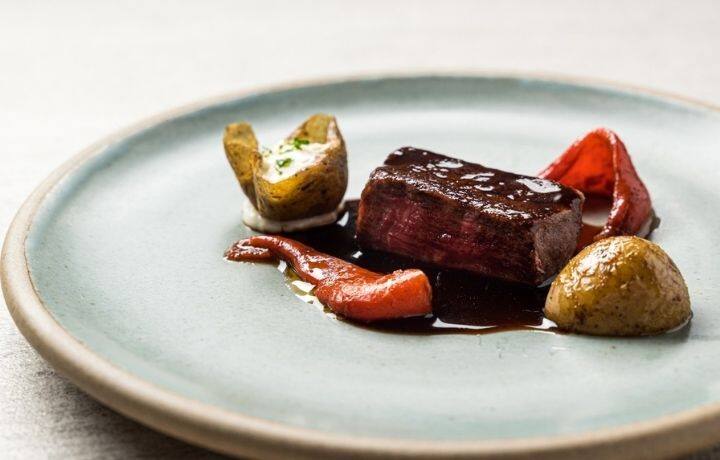 Re-Encounters
Re-Encounters