Bangkok's Most Stylish Boutique Café Is Now In Manila
This is where East meets West, traditional meets international, and street meets couture — in one delicious dining experience!
Greyhound first opened its doors in Bangkok in 1980, as a fashion brand known for its "Basic with a Twist" fashion line. From day one, it was known for its style and attitude. In 1998, Greyhound added more aspects to the brand by expanding into food and beverage.
The first
Greyhound Café
opened at the Emporium Shopping Complex in Bangkok and became instantly famous, thanks to its creative director
Bhanu Inikawat
and his Corporate Executive Chef Torsit
Sarisdiwong-See's
innovative and creative approach to Thai cuisine.
If you loved dining at Greyhound Café in Bangkok, you'll be thrilled to know that they opened their very first branch in Manila.
As one of Bangkok's iconic restaurants, Greyhound Café has been hailed has having "the hottest seats in Bangkok" by Fortune Magazine, only after a few years after its opening. Today, 20 years later, the brand now has 17 branches in Thailand and 18 restos in other countries including Hong Kong, China, Singapore, Malaysia, Indonesia, and the United Kingdom. And the brand continues to grow.
Brought in to the Philippines by the Viva Group, the Café offers an eclectic and very contemporary experience of Thai cuisine, full of delicious contradictions and special flair. Here, the creative culinary chaos is where East meets west, the traditional meets the international, street meets couture — all fused together beautifully.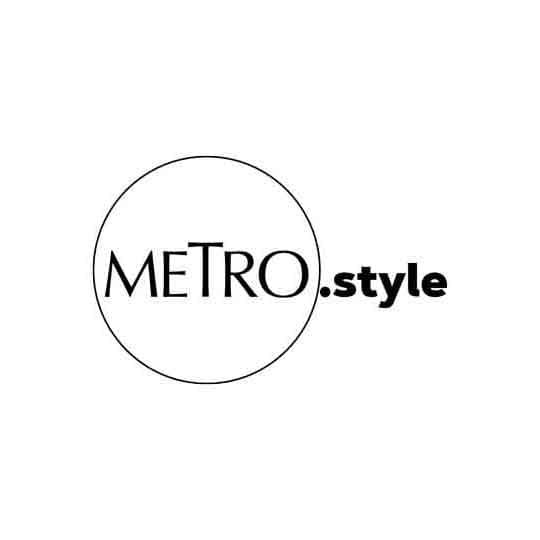 The famous Muay Thai Grilled Chicken flavored with turmeric, served with sticky rice, Sumtum Salad, and a choice of jaew and/or sweet chili sauce.
Greyhound Café manages to remain Thai at heart without keeping strictly to tradition. Its recipes come from far and wide. Some are handed down from grandmothers' kitchens, others are inspired by the flavors of Bangkok's street food, and still others come from travel memories.
Serving "modern Bangkok with a twist," the stylish food chain offers dishes that honor the traditional Thai palate but infused with Western spin. This flavor-forward brand makes waves with delicious, unique dishes like its Salmon Carpaccio with herbed Thai sauce, the beloved Muay Thai Grilled Chicken, and extraordinarily light Tom Yum Soup.
But of course, there's nothing like tasting the dishes yourself. Come to Greyhound Café and discover what's meant by "Thai with a twist." You'll love it.
Greyhound Café is located in the upper ground floor of SM Aura Premier. Two more branches will open this year at The Podium and SM Mall of Asia.