New Restaurant: White House Serves Cool Asian Flavors
Chef Bruce Lim is back and he's bringing the flavors of Asia to Taguig!
It was a busy weekday this holiday season when this author found out a whole new side of Taguig existed, thanks to Chef Bruce Lim's new restaurant.
You may know Chef Bruce from his days at Chef's Table (Chef's Lab) in BGC or Rustique Kitchen in Makati or as a TV host on the Asian Food Channel. Whichever way you known him, we can all agree the metro's culinary scene is so much better now that he's back at the helm of a brand new concept: White House Taguig.
Owned and operated by the same people behind La Luna Cafe, White House was born out of the owners' travel pangs during the pandemic. As prolific travelers who were stuck at home like many of us during the lockdown, they longed for the bold and warm flavors of our neighboring countries' local cuisine. Food is a big part of experiencing a new destination, so they decided to come up with a restaurant that will bring their favorite Asian dishes to them. And who better to round up these flavors than Chef Bruce.
The restaurant lies along a narrow, busy street in the residential part of Taguig City, about 20 to 30 minutes away from BGC on a good day. The owners found the dilapidated ancestral house and rebuilt it, keeping the general structure and original staircase intact while adding a few modern additions. The result is a cozy spot with an indoor garden exuding resort vibes at the ground floor, while the second floor houses a small private room good for six to eight guests and a spacious open-air veranda that could sit up to 30 people. Each table has multiple air purifiers to ensure diners' safety while enjoying their food.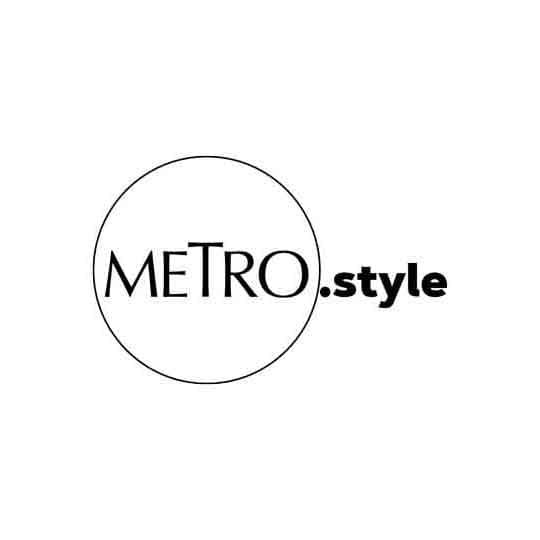 An ancestral house tucked away in the residential part of Taguig | White House Taguig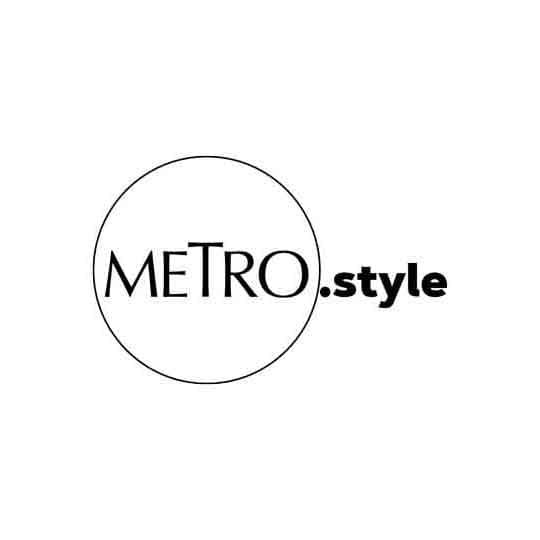 An al fresco table on the first floor. | White House Taguig
And speaking of food, this author can confidently say that it's worth the trek deep inside Taguig. Chef Bruce brought the best of Malaysia, Indonesia, Vietnam, Taiwan, Thailand, Japan, China, and of course the Philippines in one spot. White House's menu is extensive and it could get overwhelming if you're visiting for the first time. But here are Chef Bruce's suggestions for must-try dishes at White House Taguig.
The Som Tum (Green Papaya Salad) from Thailand is a great way to start your meal. The thinly shredded green papaya makes this light dish even more refreshing, while the patis (fish sauce) dressing with a bright sprinkling of citrus gives it umami. It's topped with crispy fried shallots, fried mungbeans, peanuts for crunch, and some shrimp. It whets your palate, preparing you for the Asian feast ahead.
Next, we were served steamed Gai Lan (Chinese Broccoli) with Shiitake Mushrooms topped with garlic-infused oyster sauce. The bitterness of the gai lan is nicely balanced by the savory sauce.
To say that White House's Malaysian-style Bah Kut Teh (Pork Rib Soup) is bold in flavor is an understatement. It's definitely different from the bah kut teh with a clear and subtly flavored broth. This is warm and soothing (probably because of the Chinese herbs and spices in the soup) and oh-so-satisfying (the slow-cooked pork ribs are tender and needs very little mouth strength to chew). Aside from the fall-off-the-bone pork ribs, the soup also has beancurd skins and shiitake mushrooms.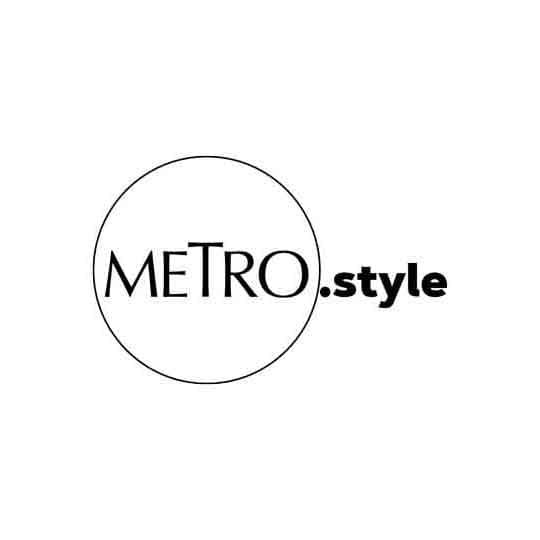 A feast of Asian flavors. | White House Taguig
If you love crispy noodles, you'll love their Chow Mein. It's thin wheat noodles deep-fried to form a bowl to contain the various seafood and vegetables cooked with a thick, unami-filled sauce. This was such a delight to enjoy because of its varying textures and flavorful sauce (or "gravy", as they call it) with that unmistakable Chinese stir-fry touch.
The Taiwanese See Yao Gai (Soy Sauce Chicken) is a show-stopper, eliciting oohs and aahs from the table. It's half an entire chicken braised in a sweet soy broth, giving it that beautiful deep amber skin, almost translucent and glass-like in its sheen. The mest beneath the skin is tender and still juicy. It's served with kecap manis (sweet soy sauce) and steamed bok choy. It's best enjoyed with rice, so don't resist.
Packed with heat and tons of savory goodness, the Rendang Daging (Malay Beef Curry) features fork-tender beef shank slowly cooked in a multitude of spices before being "dry fried" and stewed with coconut milk. Before serving, the dish is drizzled with coconut cream for added richness. So be warned, this is another rice-killer dish.
Another must-try dish is Quing Zheng Yu (Whole Steamed Pompano). It's an entire Pompano steamed with aromatics and served with soy and ginger sauce before being topped with fresh green onions and herbs. In most Chinese cultures, fish (or 'yu') is a symbol of wealth and abundance. And this dish is abundant in flavor and juicy white meat from the Pompano.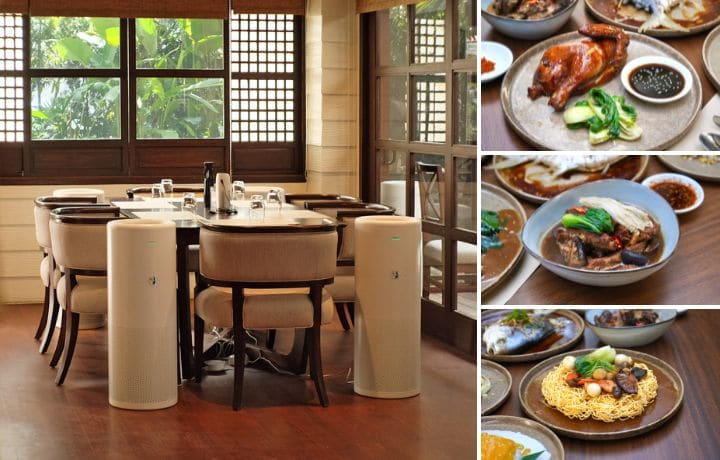 Metro Recommends
Metro Recommends
Ending the meal on a sweet note is a must. We were served Mango Sticky Rice with mango puree. The rice is soft and creamy, thanks to coconut cream; while the mangoes are bright and sweet, lending its natural flavors to sweeten the dish.
Chef Bruce explains that he and his team try their best to keep the dishes as authentic as possible, even going so far as importing ingredients from the dish's country of origin to maintain its flavor and faithfulness to the original dish. It's a labor of love and he's glad he can share it through his food.