Small Laude's Home Is Princess Perfect!
A look into the corners of her home reveals the socialite vlogger's light and unpretentious character
when you make things
break things
mend things
love + leave things
it keeps you moving forward
down your own meandering path
and as the scenery shifts
so will you
then one day
without heart's notice you will find
you have arrived
—Danielle Doby,
"The Rise" from the poetry collection I Am Her Tribe
You can't miss the house," Justin, Metro Society's managing editor, assured me, as I needed directions to get to Small Laude's place for the day's cover shoot, after a few wrong turns and twists that I had made, even with Waze's assistance. And sure enough, when I finally got the correct gate and street, there it was, a soaring Ed Calma monolithic masterpiece of strict and disciplined Modernist proportions. Getting lost meant that everyone else had already gotten to work and so I was eager to get up to the makeshift dressing room, a bedroom that still hadn't been fixed up; but Justin and Aisha insisted that I take a quick stop at the powder room. Aisha whispered conspiratorially, "Even the floor is lit, it's perfect for selfies!" It's clear that someone who has mastered the art of social media and creating an online persona had a hand in the home.
When I finally face the lady of the home, I kid her, "Your house is so beautiful, your followers are right to be excited for your home tour!" She smiles and says, "I know, but now, I'm not sure if I want to do one!"
Small Laude was better known as the baby sister of construction magnate and society columnists's favorite Alice Eduardo, and gang mate of such stellar names as Pops Fernandez, Karen Davila, Vickie Belo and other A-list names. But when she decided that she would become a vlogger and her charming mix of self-deprecation, high and low end shopping sprees, and stylish adventures began to garner six-figure views (and still growing as of publication deadline) and multiple brand invites, she became a legit celeb in her own right.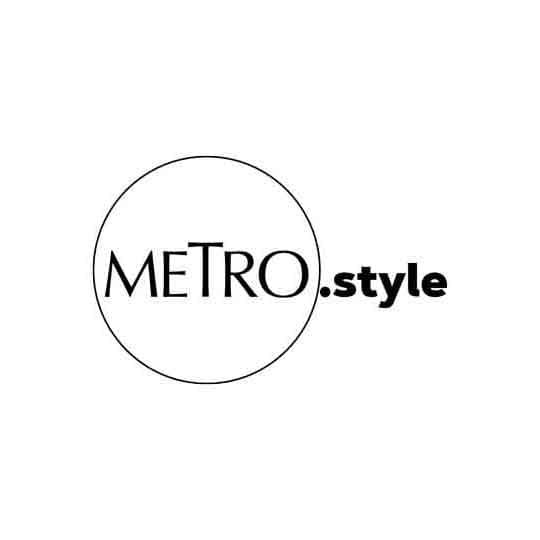 The magic hour. Instagram experts know that at dusk, the light turns softer and casts a hazy glow. Small Laude basks in this transformative, transcendent light, as she takes a moment in her rooftop pocket garden. Of her wildly popular vlog, she says, "It makes me happy!" Dress by Givenchy | Seven Barretto
Tears for Fears
While she may seem like an overnight sensation, Small's innate humor and gift for storytelling had long been recognized by those around her. "For the longest time, people would tell me that I should start a vlog," Small reveals. "Dani (Barretto, daughter of her good friend, former actress Marjorie) who has been blogging for the longest time) kept on telling me that it was bagay for me." In fact, a friend in media had even sent over a whole production crew to produce a pilot episode. "Believe it or not, there was a whole lot of lights that arrived! There was a crew, a script, everything, and they really wanted to focus on my things, my bags, that kind of thing. But when I saw the final edit, there was not a single second of it that I liked or that I wanted to use (to upload). It just wasn't me. It was too polished. Also, my kids didn't like the idea at first. My daughter cried and begged me to wait until she was out of high school, because she said that she would be bullied. One son even told me, you're acting like a celebrity, and you're not. So, I thought, that was it. But last year, we were in LA, and I told Yaya, let's try nga to make a vlog. Yaya took the video, just with the phone and she followed me as I walked around the house. So I just walked around the house and talked; and it was just short. Dani helped me find an editor and we uploaded it. I just found it fun, and when so many viewed it, I was so surprised but also happy."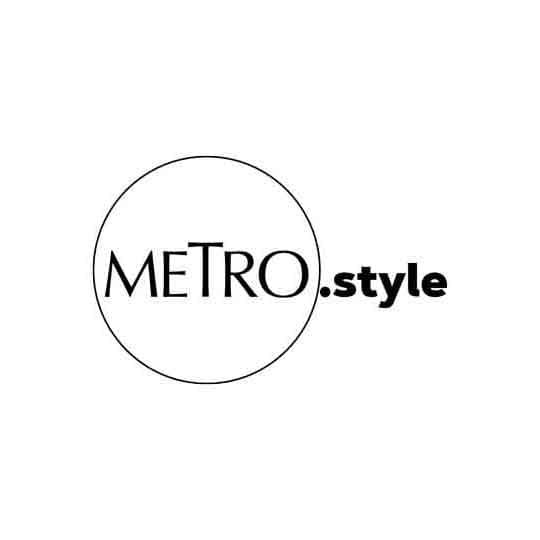 Of her own style, Small says, "Even when I was young, I really loved shopping. I like bags more than shoes, and I love Dolce e Gabbana. I know that there are issues against them by LGBT (actiivists) but I just really love them." Top and skirt by Dolce & Gabbana | Seven Barretto
How did she get her kids to change their mind? "Well, they still don't like it, but I told them. I am always the one making you happy. I buy you things, I let you do what you want, now, don't you think I should be happy, too? and I also asked them to give me back their credit cards! All jokingly, of course! (which is her trademark phrase)"
But as bubbly and quick witted as she is, Small is not afraid to talk about the sadness behind her smile. "Actually, I was in this period of being sad. My dad had gotten sick, and then we had delays with the building of this house. Can you believe that after being here every day and checking on everything, I completely just stopped, I just couldn't be looking at this house. I was sad, I didn't want to do anything, I would just stay in my room. I'm really sensitive, and I hate, hate, hate just stepping foot inside a hospital. When I found out that my mom and Ate (Alice) were going for a routine annual check-up, I got so worried, and I was crying and asking them why they had to do it. There really was nothing wrong with them, they weren't sick or anything but just the thought that they would have to go to a hospital (to get checked), I just had a hard time (dealing) with it."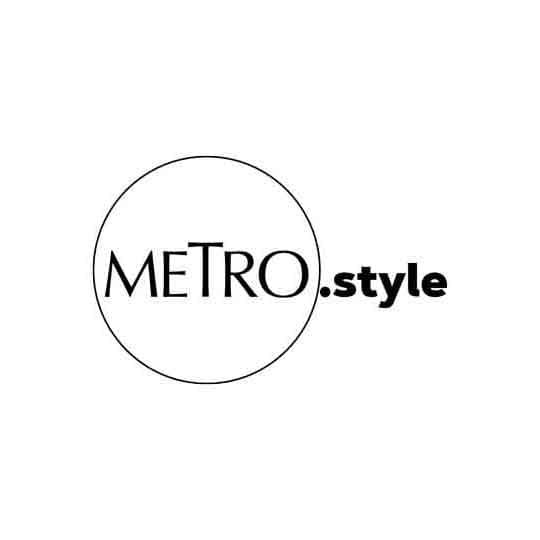 "Doesn't this just look like the Beverly Hills Hotel?" Small quips, referencing the cinematic icon's tropical decor and its classic pink and green color motif. She considers Los Angeles, in particular Beverly Hills, her second home and most of her vlogs are set in their family home and shopping haunts in LA LA LAND; Dress by Gucci | Seven Barretto
Creating content for her vlog and then reading her follower's comments gave her a new joy and also added purpose to her days. "You know, it really surprised me, but one comment was: I have breast cancer and I'm in the middle of chemo now. Your vlog takes my mind away from chemo and gives me happiness. Another one wrote that she lost her job and all she would do was sit at home and feel sad, and when she discovered my vlog, she started to smile again. And one came from a husband who didn't know anymore what to do because his wife was depressed, and would just stay at home, feeling sad. But my vlog helped her get out of her depression. It gave her something that she could smile about and distract from her sadness." And as she is telling these stories, her eyes well up slowly, until she is full-on crying. Her eye makeup has to be completely redone. But it doesn't stay somber for long. Small then remembers the original question and goes, with her smile back, "Oh, it also surprised me that my dad has so many fans!" She then adds, "People also don't know that I am actually prayerful." On her vlog, she has asked young singer Claudia Barretto to join her in a makeup giveaway and a question and answer session with her followers, When the question was: What's the first thing you do when you wake up? Small says honestly, "I really want to say pray, because that is what I try to do. But on most days, it's really check my phone." When asked what does she pray for, she shares, "I always give thanks. Before I would really beg and plead, Please, God, please please please. And it would never work. When I learned to be grateful and when I just prayed with gratitude, that's what worked, that's when everything fell into place."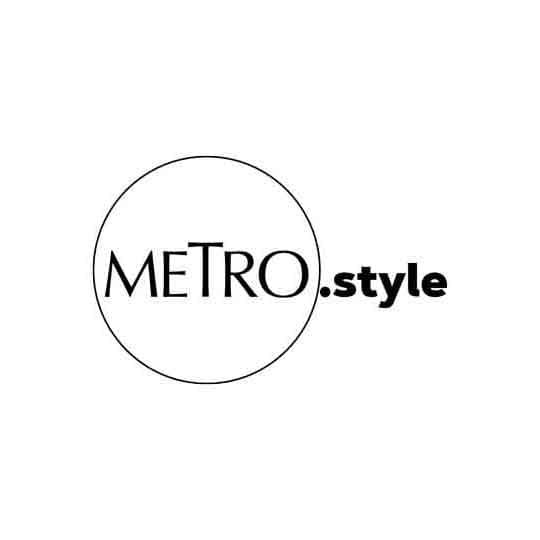 One of the sitting areas in the Laude's lofty living room, a sea of neutrals with the vivacious pop of whimsy and fun, in a Murakami sculpture. Small says with equal parts pride and glee, "Yes, I did the interiors because the house is already very masculine, which is so not me." She went to Italy to buy her furniture and happily created a family haven according to her own defined taste and sensibility. | Seven Barretto
Everybody Wants to Rule the (Small) World
While regular readers of party pages and glossy magazines know that Small loves her designer bags and high fashion, she knows that followers also love her forays into more relatable retail outlets. "I go to Nordstrom Rack, I go to Ross, and I go to the grocery. I don't want to just show designer (shops) or just flaunt expensive things," she shares. "In fact, the most expensive things I have, I don't show (on the vlog)." One of the most entertaining and endearing episodes of her vlog was her foray to Divisoria with her friend Joy Ortega, who used to act and was lauded for her comedic chops with her signature impression of Kris Aquino. Though Joy was the one with a showbiz background, Small more than holds her own, as they try to buy an array of gifts that all begin with A-Z , meant to be given to kids in a Christmas gift drive. Small turns to a male mannequin and tells Joy, "I found na boyfriend for Pipay (the nickname of singer Pops Fernandez) but talo niya sa kilay and eyelashes si Pipay." At the end of their shenanigans and when they realized that they hadn't found a gift that starts with the letter Z, Small quips, "But I am so tired already! I know what can be our Z! Z-leeping!" She also made a parody post of the iconic Vogue's 73 questions and she makes jokes about how exhausting it is to climb our stairs or why the interviewer won't accept the orange juice she made herself.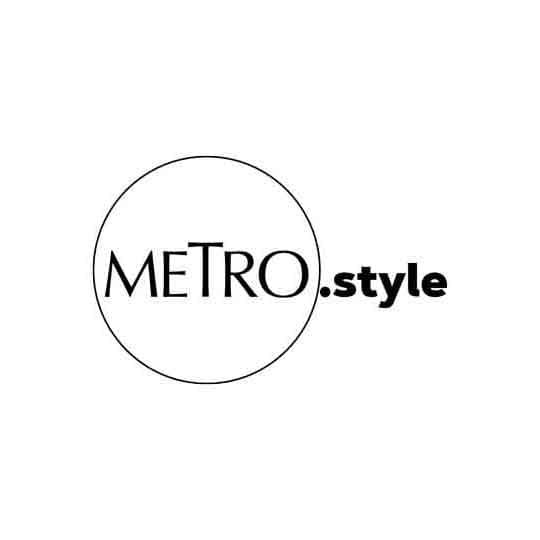 "When some people went up to me and asked me to do a meet and greet, and this was in the States, I really had to ask my 'Ate (Alice Eduardo), 'do you think people in America will come and see me?" Small says, with both unfiltered disbelief and joy. Dress by Dolce & Gabbana | Seven Barretto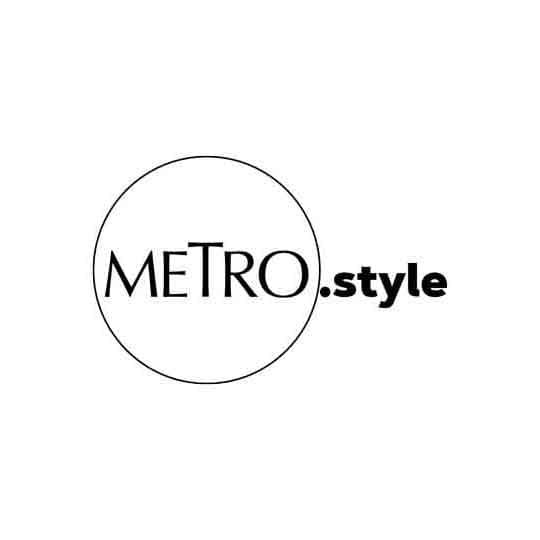 "Have you seen my Hollywood dressing room?" Small asks most of the people who first arrive in her home for the shoot. Though she orchestrated the design of the whole house's interiors, this particular temple to glamour and girlishness is her pride and joy. | Seven Barretto
Every vlog of Small's begins with a disclaimer : " This is purely for entertainment. No bashing!" Even before the vlog became massively popular, newscaster Karen Davila had warned Small about the perils and pitfalls of putting yourself out there. Karen spoke with the wisdom of her experience and sincere concern for her friend. Small, as always, speaks with her own charming mix of candor and conviction. "I was so prepared for bashers! But, really there have been so few, maybe just two or three? And I really don't feel the need to remove the comments." What are some of the worst ones? "Someone wrote, don't show your legs, your legs are as big as an elephant's. Or they will say that my bilbil is showing. But I really have bilbil, so I have to show it. Or they will write, that house isn't really yours, it belongs to your Ate; or your Ate is richer than you. And well, that's all OK, because it's true." She does defend herself when she feels it's needed. "When someone commented, why don't you help people? There are so many people who are suffering now. I then answered, You just don't know how many people we help. I just don't like to talk about it." More than any kind of false modesty, Small understands her branding and she's happy to let others be the Mother Teresa meets Angelina Jolie hybrid. In fact, at one point during the shoot, as the song Barbie World blasts on the speakers, and the line, "Life in Plastic/It's fantastic" fills the air, someone on the set observes, "There's something so Legally Blonde about this moment." And Small doesn't miss a beat, and says, "Oh Elle Woods must be shaking now!" And the whole set breaks into laughter.
Alice Eduardo and talent manager Joji Dingcong have also dropped in on the set, and they share what they know of Small. "Even when we were kids, when we are all having dinner, Small was the one making everyone laugh. At first, my mom and I were so nervous when she decided to vlog. We were worried about what she would say or do. But now, I have nothing but all-out support for her. I can see that the vlogging makes her happy and more than that, she makes other people happy, too. When we shop in the States, once in Chanel and then also at Williams Sonoma, people approached her and asked for pictures because they knew her from her vlog. And one of them even requested for her to do a meet and greet. And she asked me, Ate, do you think anyone in America will come?" Joji says, "Small is really funny. It's natural for her, she doesn't have to try. But what really made us friends is that we're Marian devotees. The first time I met her , she told me that she followed me on Instagram, and because of my posts, she wanted to join me when I go to Manaoag to pray there. She says that she knows that Mama Mary was the one who wanted us to become friends." Joji is a veteran celebrity manager; he is still the manager of Derrick Ramsay and he also handles events and public appearances for the Belo family. As he throws ideas around for Small to be able to maximize her online persona and expand the platforms, Small also has many creative ideas of her own, for future collabs, potential future guests and the many ways she can now elevate and diversify the power of her vlog.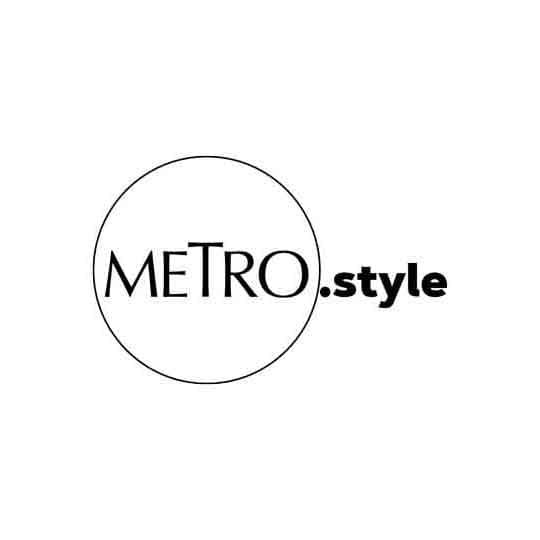 Small Laude lets her viewers into her fashionable and fancy world, but she also shows her fun and gregarious personality, and by thus humanizing a seemingly unreachable world of glamour, has entranced her followers. And though she may not seem like a classic feminist, her journey the way she carved a new life as a vlogger while still being a devoted wife and mother, a supportive sister and a loyal friend, can actually be seen as empowering and inspiring. Top by Dolce & Gabbana, pants by Roland Mouret | Seven Barretto
As the day unfolds, it is certainly easy to imagine that Small was the one who brought lightness and joy to family meals. For the first shoot, Small is decked in all pink and has to perch on the balcony, As we walk to the balcony and enter the room, I ask, what do you call this room? Is this your den, or your media room? And she says, "Oh, this is the "Furniture Hasn't Arrived Yet" room, because something was misunderstood and whole container got stuck in Italy." Or when we ask who did the interior design for her home, she squeals, "I did it. Because the style of Architect Calma is very masculine and that's not me, In fact, I wanted my lounge to look like the Beverly Hills Hotel. So I tried to put the banana leaf wall paper on just one wall. I was actually scared for him to see it. But when he came for one visit, he said, put the wallpaper on all the walls and even the ceiling. I asked, are you being sarcastic? But when it came time to order the wallpaper, we didn't have the budget, so the ceilings had to be a different one!"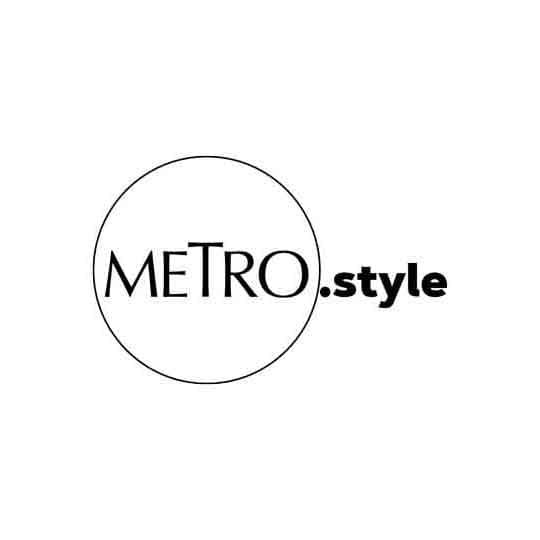 "Actually, I was scared the first time Architect Ed Calma came to see this place. But when he said that we should have the wallpaper everywhere, even on the ceiling, I had to ask, 'Are you being sarcastic?'" Small's lounge is an ode to unabashed femininity and a longing for a tropical Eden. | Seven Barretto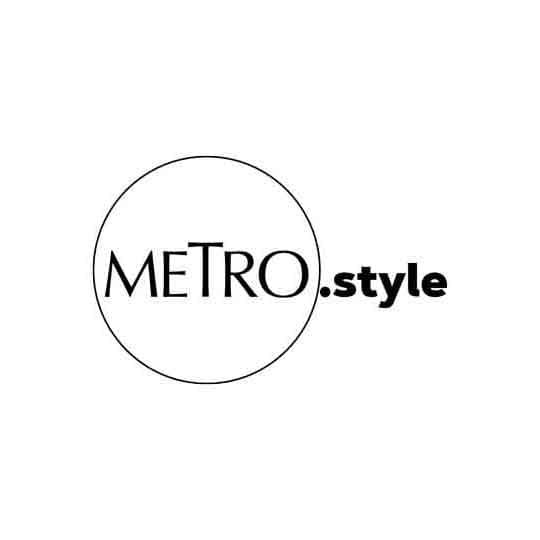 The lady of the house. Small admits that building and furnishing her home was not without its uphill battles. "When we began construction, I would be here everyday. But there came a time, there were some delays, we had to make adjustments, and then I just couldn't come anymore. The delays made me sad. Up to now, there are still some parts that are unfinished. But, now, I am excited again about the house, and I am looking forward to moving in." And as her friend and co-star in one of her vlogs Joy Ortega observed, "When the house is beautiful, it adds to your own beauty." Dress by Dolce & Gabbana | Seven Barretto
While people ask her if she had any pegs for her vlog, she just shrugs and says, "No, I am really just being myself." Naturally, her success also comes with newer choices and concerns. She admits that she has received invites to many fashion events, but she has some hesitation about covering events officially. "If it's already paid content, I'm not sure if I can do it well, or if it will still be me." A big part of her persona is mocking herself, and she is wary of the big brands not quite getting her sense of humor. "People see me and think, I'm so mababaw. They just see the glamour. It's fun, fun, fun. But what's wrong with being happy?" And we think, as we have basked in her effortless humor and palpable warmth, nothing, nothing at all.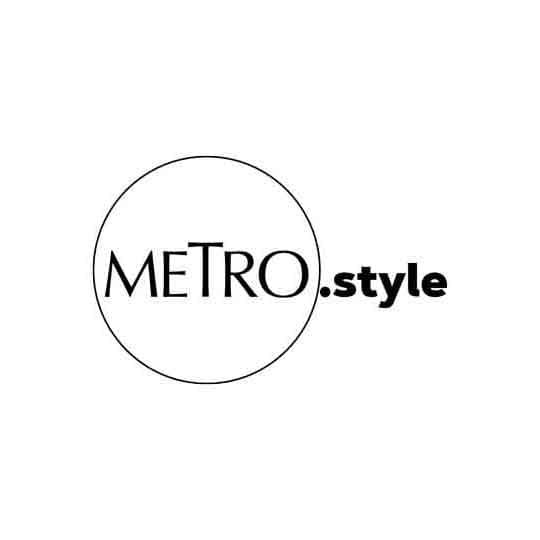 the dining room, meant for large gatherings. The same dining room also has a kitchen island, an outdoor dining balcony and two conversation nooks. | Seven Barretto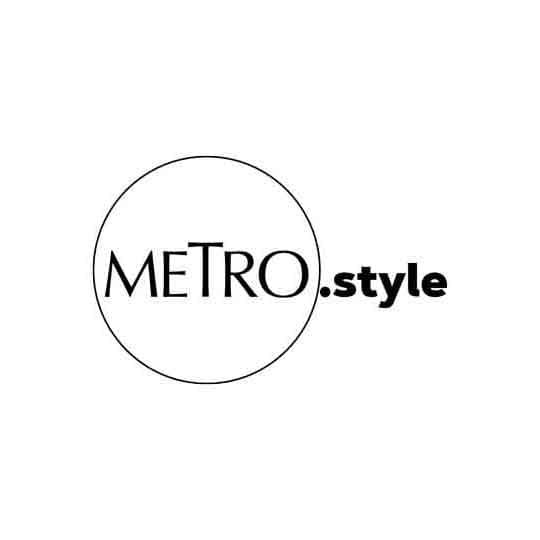 The bar area off the third seating space of the Laude's expanse of a first floor living space | Seven Barretto
Advice for the Young at Heart
The seminal psychoanalyst and prolific author Carl Jung famously came out with a series of archetypes, models of characters that exist in all epochs and nations, crossing time and geography, representing universal qualities in our collective unconscious. Of the female archetype, one that pervades our social media age is the PRINCESS. It is not a literal meaning, and it is not limited to those born to royalty or canny enough to have snared a prince. It is more of a state of mind and being: defined by some Jungian scholars as: "the princess is an eternally youthful child-woman. She has the power to attract people and people are naturally attracted to her."
Small is the very personification of the princess archetype. With her love for pink and engaging gregariousness, it's not difficult to see why her followers and growing number of subscriber are disarmed by Small. A song by the English New Wave band Tears for Fears goes: "Love is a promise/love is a souvenir / Once given, never forgotten/never let it disappear." Small creates her vlogs with all levels of love; her love for her family, her love of beautiful things, her love of life itself, lived fully and gloriously and unabashedly. As she explores more ways to express herself, all that love can only grow and grow. Just like her followers and her views.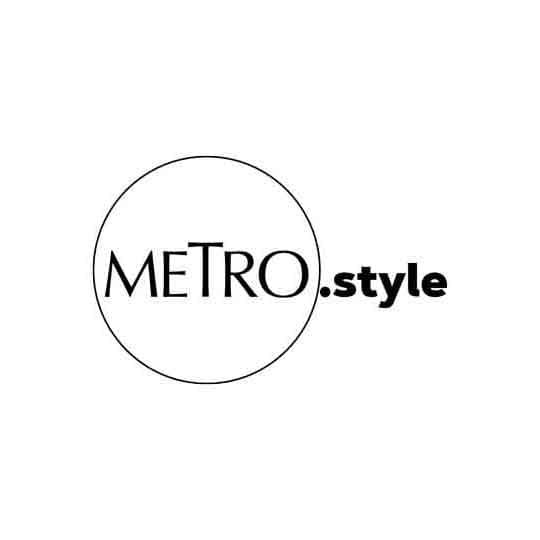 "Glamour invites us to live in a different world. It has to simultaneously be mysterious, a little distant —it's why sunglasses are glamorous—but also not so far above us that we can't identify with the person." Virginia Postrel, professor, writer and cancer survivor, writer of the books 'The Substance of Style' and 'The Power of Glamour.' Dress and shoes by Dolce & Gabbana | Seven Barretto
This article was originally published in Metro Society Vol. 17 No. 1
Photographs by Seven Barretto
Styled by Rex Atienza and Stylist Inc.
Makeup by Emman Concepcion
Hair by Jay Aquino