10 Designer Pieces That Prove The Power Of Black PLUS Decorating Tricks In The Color Of Shadows
Be bold and brave by decorating with the absence of color
As Halloween festivities approach, we look at black, a brave choice for decor and paint in any room. Bright and airy interiors are always welcome, but cladding a room or pieces of furniture in black brings sophistication, giving our dwellings that much more bite. We withdraw into the remaining cooler months of the year, momentarily saying goodbye to long days in the sunshine, welcoming darkness.
What better way to do so with DTI-CITEM's ITIM, an exhibition in Aphro Living that pushes the boundaries of local design and craftsmanship. In washing the pieces in black, ITIM attempts in uniformity and instead calls for the recognition of presence in texture and form in the absence of color.The pieces are shadows of the seemingly mundane; once only in our peripheries now refocused through the lens of materiality. Philippine designers collaborate with curators, Rita Nazareno and Gabby Lichauco to make narratives tangible.
Nine Philippine brands breathe contemporaneity into heritage, among them: CSM, E. Murio, Schema, MASAECO, Nature's Legacy, Zacarias1925, JB Woodcraft, Vito Selma, and Industria. ITIM features memories meant to be held: from the ridges of crumpled paper sculpted from fine bone china, to false shadows created by suspended maps. It brings to life unthinkable theses manifested into a space: blackened cloud formations, reflections of impossible undulations on wicker, and lengths of tangled noodles.
Once only concepts, passion projects hidden in storerooms, ITIM allows pieces to come out of the shadows, blurring the lines between what is considered to be design and conceptual art. In this exhibition, Design Philippines champions imaginations and craftsmanship, injecting the Philippine consciousness into the global eye through thoughtful design.

Photo Gallery
Photo Gallery
Let this gallery of ideas on decorating with the absence of color inspire you: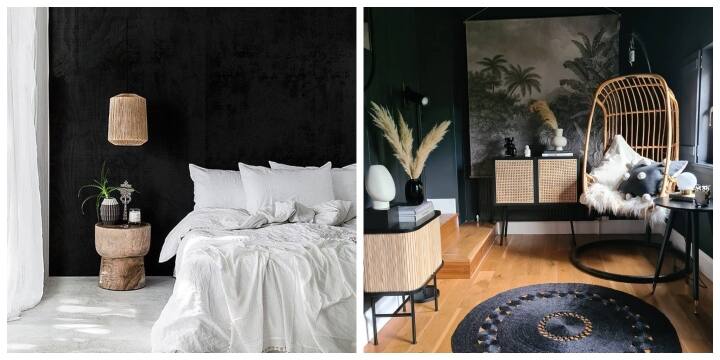 Photo Gallery
Photo Gallery