10 Must-Knows About The Queen's Favorite Corgi Dogs
Queen Elizabeth II owned more than 30 corgis as companion pets in her lifetime, making these dogs her closest companions
Dogs are humankind's true best pals. They will always be present, they love their humans, and they essentially become family. Even Queen Elizabeth II was no stranger to this close bond to canines. We all know that she kept dogs, notably corgis, as her lifelong companions.
More than 30 corgis have been owned by the Queen's family over the decades. Corgis are closely identified with the royal family. Not only have they become their greatest companions and have been considered part of the family. They have also deployed the dogs to assist others and to put people at ease in any stressful or traumatic circumstances.
The Pembroke Welsh Corgi
In 1107 A.D., when Flemish weavers migrated to Wales, the Pembroke Welsh Corgi was developed. The dog of the Spitz breed that was crossed with the original Cardigan Corgis to generate the present Pembroke Welsh Corgis. Initially, they were bred to herd cattle, sheep, and horses. This breed is active, trainable, and friendly with children, adults, and other animals. It is not surprising why the Queen adores them so much.
With that in mind, in the gallery below are ten must-know details about the queen's beloved corgi dogs that will make you want one for yourself!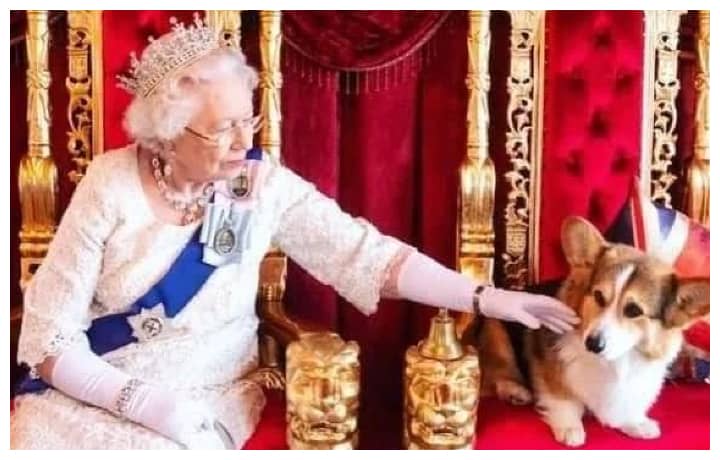 Photo Gallery
SWIPE LEFT OR RIGHT
TO NAVIGATE BETWEEN PAGES
Throughout her years of breeding, the Queen has never sold any of her doggos.
Photo Credit: Anwar Hussein/Getty Images
It was the Queen's routine to bring the corgis every time and everywhere.
Photo Credit: Royal Collection Trust © Her Majesty, Queen Elizabeth II, 2015
The Queen's corgis have their own Christmas traditions.
Photo Credit: Fox Photos/Hulton Archive/Getty Images
There are mixed corgis.
Photo Credit: Getty Images
Sadly, not everyone in the Royal Family is fond of them.
Photo Credit: Anwar Hussein/Getty Images
The royal family's favorite corgis attained a level of splendor that few other animals can even claim to know. But most significantly, the public will remember the corgis because of the Queen. They will always be her most adored pets, humanizing the monarch and giving her image warmth and accessibility.
The corgis were not permitted to the queen's funeral ceremonies since Westminster Abbey has a severe policy against dogs, prohibiting them from walking on the premises. Instead, they were seen paying tribute to the her at the Windsor Castle grounds.
On a lighter note, it is reassuring to know that the Queen's corgis will be in a safe place. The Queen's corgis will be living with Prince Andrew, the Queen's son and one of the closest family members.