Ito Kish Celebrates A Decade Of Designing Furniture
The ethos of Filipino culture and craftsmanship are showcased in each piece represented in his 12 collections
As trends come and go, ones that have stayed as classics are truly worth celebrating. We can still remember when the name Ito Kish was synonymous with a humble boutique of finds for the home in Greenbelt. The retail merchandiser turned furniture and interior designer then debuted a collection of furniture he called "Baluster." Fans of local design will surely recall its launch in Manila FAME a decade ago.
"I can still very much remember the feeling of excitement when I launched it a decade ago during the 56th edition of Manila F.A.M.E. At the heart of it is the Gregoria lounge and chair— an homage to my mother, my Inay. It has since became my magnum opus, winning awards both locally and internationally. A hallmark piece in the Philippine furniture vocabulary," reveals Ito Kish.
Today, the Ito Kish furniture line is comprised of 12 collections that celebrate the ethos of Filpino culture and craftsmanship. To celebrate a decade as a furniture designer, Kish is treating online and in-store shoppers to a 15% discount sale through April 2,2022.
See the collection of Ito Kish's design classics here: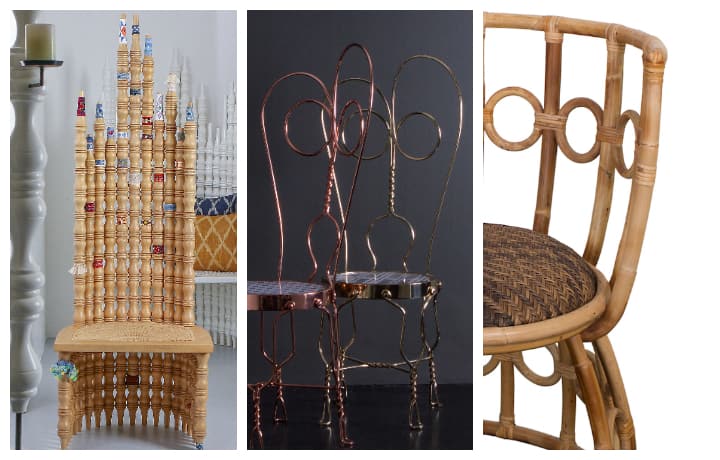 10 Years Of Ito Kish In Furniture Design
10 Years Of Ito Kish In Furniture Design
Visit http://kish.itokish.com/products/ to shop the KISH furniture collection. Use the code IK10 to avail of the discount. To add to this, you can defer your payments to up to 3 months at 0% interest when you shop using your BPI credit card.
Photographs courtesy of Ito Kish