Keep Your Valuables Safe With This Flexible Storage Solution Service
LEEVEIT allows you to manage and keep your valuables safe with storage spaces you can rent that's near your place
Have you ever found yourself lost in the pile of stuff you have at home while in an attempt to declutter or reorganize things? We sure have faced this scenario one too many times—and it sometimes gets frustrating that you think about how nice it would be to have a place to store your items for a short time as you do all the sorting needed.
Or maybe you just wish that some pieces which you don't use at the moment will have a place to be tucked in safely. Or you want to make your wallet shut up for its endless complaints on excessive parking budget. But as they say, every problem has a solution—and this self-storage solution service we discovered will have your back in keeping things organized!
Meet LEEVEIT, a company that offers spaces you can rent out at affordable prices. You can use this service for personal items or important documents or as a warehouse for those who have a business. You can even leave your luggage in one of their spaces if the need arises—talk about convenient!
What's more, you can also be part of the solution—if you own an extra space. Apart from renting out places, LEEVEIT also recruits people who have extra space or parking so they can earn from it.
The idea of building LEEVEIT came from the owners' personal experience. Co-founder Joey Consenheim recalls how his fellow partner Jean Michel Chemaly found himself in need of a last-minute place to store his belongings. "Striking out, he asked me if I could take them, and so the bags and boxes had a home for a few days. Our thought bubble: wouldn't it be great to have an available space nearby and pay a small compensation for it? So that someone would benefit from that as well," Joey shares. "This gives a simple, peer-to-peer, cheap, and nearby solution to an apparent problem."
The service has been a big hit in regions of America, Europe, Australia. Now, they have opened in the Philippines in hopes of addressing such dilemmas for home or business owners. All you need to do to avail of the service or to be added to the listed spaces is to go to their website, sign up, and you're done!
"Our approach is a game-changer. For Leevers [people who rent space], it is simple and easy to customize filters to cater to your needs and book a space with just a couple of clicks. For Keepers [people who have their spaces rented], listing a space, having it validated and verified, and creating an account is made more convenient. All of these features in just one online platform make Leeveit a safer, more affordable, environmental-friendly, and community-oriented solution for storage and parking needs. Technology, together with our approach, allows anyone to unlock space wherever and whenever they need it," the co-founder explains.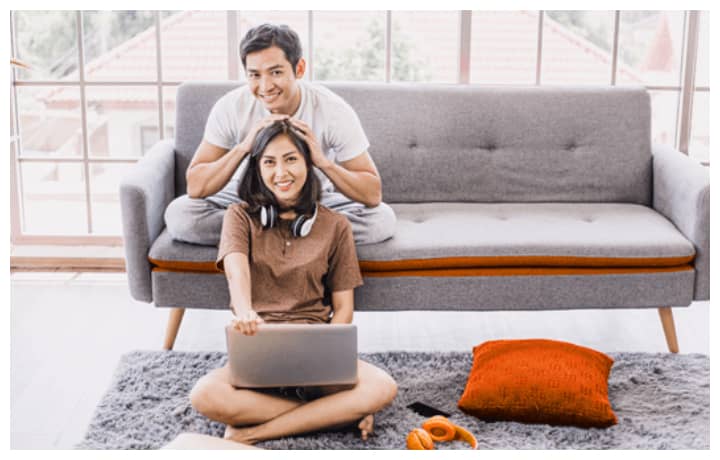 Services By Leeveit
Services By Leeveit
He adds how they became passionate in the way the community thinks of storage and parking, as well as the traditional way of serving needs and doing business. "We are all about nearby and cheap solutions, flexibility, accessibility at your fingertips through on-demand solutions, and pay for what you use schemes, instead of fixed long-term contracts, cheque payments, and dealing with traffic," Joey points out.
Currently, LEEVEIT has spaces available located around Quezon City, like Novaliches, Cubao, and Commonwealth. Soon, they are planning to expand to other major cities and provinces in the country, like Cebu and Davao.
Know more about LEEVEIT at leeveit.com.