These Two Artists Are The Real Choi Ung From "Our Beloved Summer"
London-based French artist, Thibaud Herem and London-Educated Korean artist, Sungbae Kim authored the art works in Our Beloved Summer
The Netflix series Our Beloved Summer just dropped its finale, and aside from the relatable story, the endearing character portrayals and the locations that made one pine for travel to Seoul (a dream for now), viewers couldn't help but marvel at the art works created by the character, Choi Ung, also known as the artist Go-oh, played by Choi Woo-Shik.
In the series, Choi Ung and Kook Yeon-Soo, played by Kim Da-Mi, are estranged lovers from their youth who vowed never to meet each other again upon breaking up. Fate had other ideas, though, as the documentary they filmed ten years ago goes viral. The producers convince both to go on-camera once again, facing not just the past, but everything else that comes with it, including their current feelings for each other.
As expected, Choi Ung, an artist who creates fascinatingly detailed drawings of buildings spends loads of time in his studio. This emerging artist has even caught the eye of NJ, a major celebrity. So integral to Choi Ung's character, it can be argued that his art works, poetic portraits of buildings, are not just elements of set dressing. The art could very well be another character in the series that evolved as the character developed.
Choi Ung's exhibitions are like book ends in this series. We see one early on, and there is a big, pivotal one at the end where he realizes that despite the attention his art has earned, he can still develop them, and include other elements, actual signs of life.
Those who have faithfully followed the show must be wondering who the real artists are behind these astonishingly detailed works that have been rendered with so much care. Well, it turns out that Choi Ung, in real life, is not just one, but two artists, Thibaud Herem, a London-based French illustrator, and Sungbae Kim, a London-educated South Korean artist.
Thibaud Herem
"I've got two tools in my toolbox… a Rotring pen and passion," Thibaud Herem revealed in his Pecha Kucha Nigh London Volume 11 talk.
At first, Herem started to draw only architecture elevations. From there, he discovered his passion for creating "portraits of buildings." "What I really wanted to do was to give a personality to the buildings and to respect the work of the builder, the architect," he expressed. His first commissioned drawing was an axonometric of the University College London, which took him 8 months to complete.
His book, London Deco, is focused on the architecture of London. The selections are those that the artist found interesting, not necessarily the "best" buildings, but those that represent a well-rounded gamut of genres and various characteristics.
"I apply my practice to different building styles, not only to classical or old, but as well, [those] that are part of the common life… It is very important for me to communicate as well with the present. I don't want to be locked into the past," the artist shared in his talk.
Another aspect of his practice was to aid in bringing fiction to life. Take, for example, his work in the Wes Anderson film, The Grand Budapest Hotel, where his lillustration brought to life the fictional building.
Aside from buildings, the artist draws trees. "I try to respect what I see," he mused in his Pecha Kucha talk. Of his trees, the most famous would perhaps be a cherry blossom tree he drew on BTS member, RM's commission.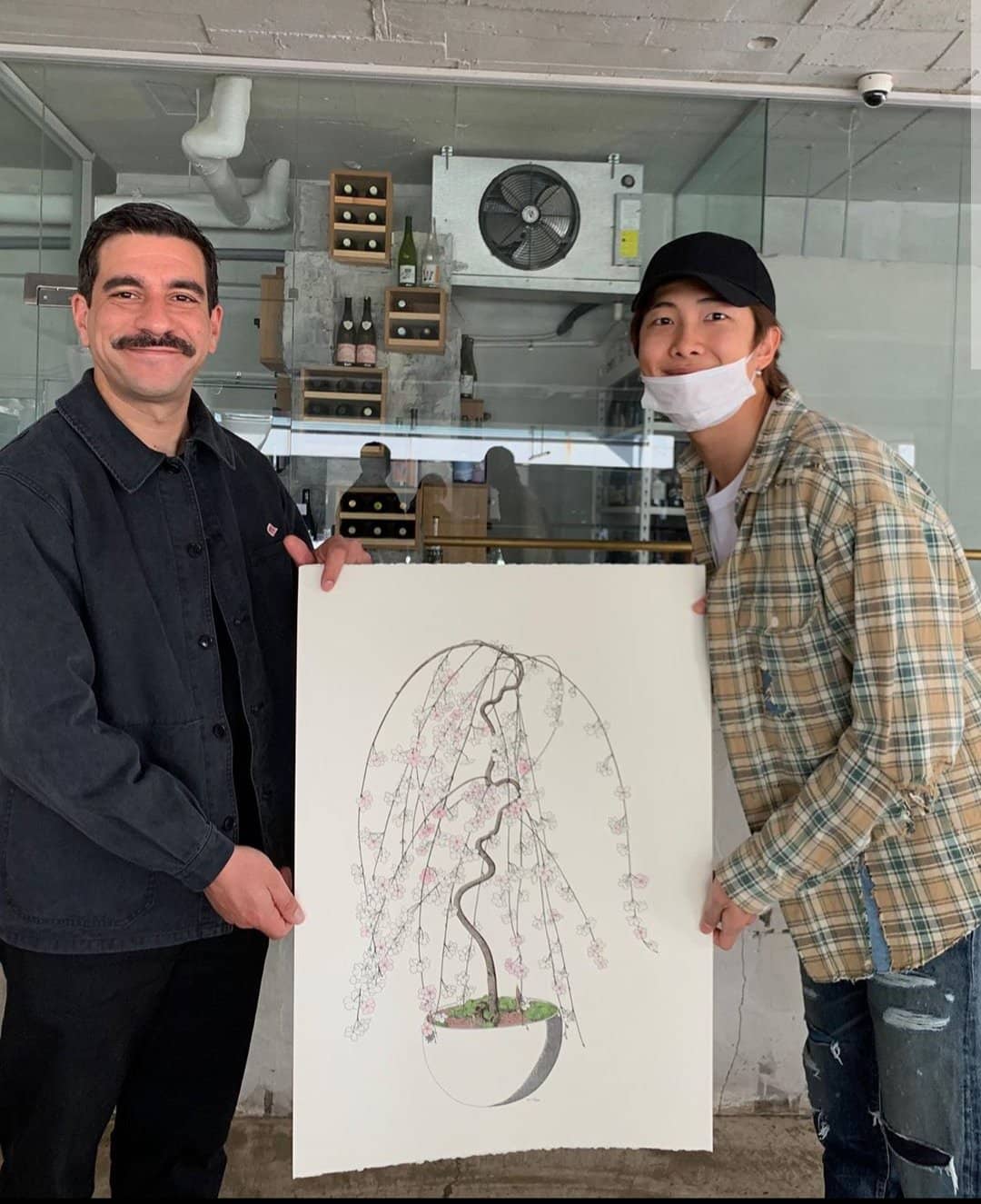 Illustrator Thibaud Herem with BTS' RM and the portrait of a cherry tree that he was commissioned to create for the star. | @bangtanscholars
"The practice of drawing is all about meditation but also all about observation… It allows me to free my had as well as my spirit to draw with different media," he shared with the Pecha Kucha audience.
Sungbae Kim
The other artist who gave life to the fictional artist Go-oh or Choi Ung, specifically, ones from "Ung's Dark Times," is Sungbae Kim. Working with watercolor and pens, his work is seen in the series as the powerful, black and white building elevations. However, he was also the author of the works with animals and people represented such as the portrait of Jongjong, the dog, and the young, school girl Kook Yeon-soo, revealed in the final episode.
Kim is known for "Closer To You," his collaboration with Samsung that expressed the idea of 'Meaningful Design," bridging the gap between the product and the user, delivering an easy user-experience. The Central Saint Martins alumni's output for this project were a series of digital art that are available as wallpapers for Samsung gadgets such as the Gear S2, Curved SUHD TV S9W and the Family Hub Refrigerator. Download them here .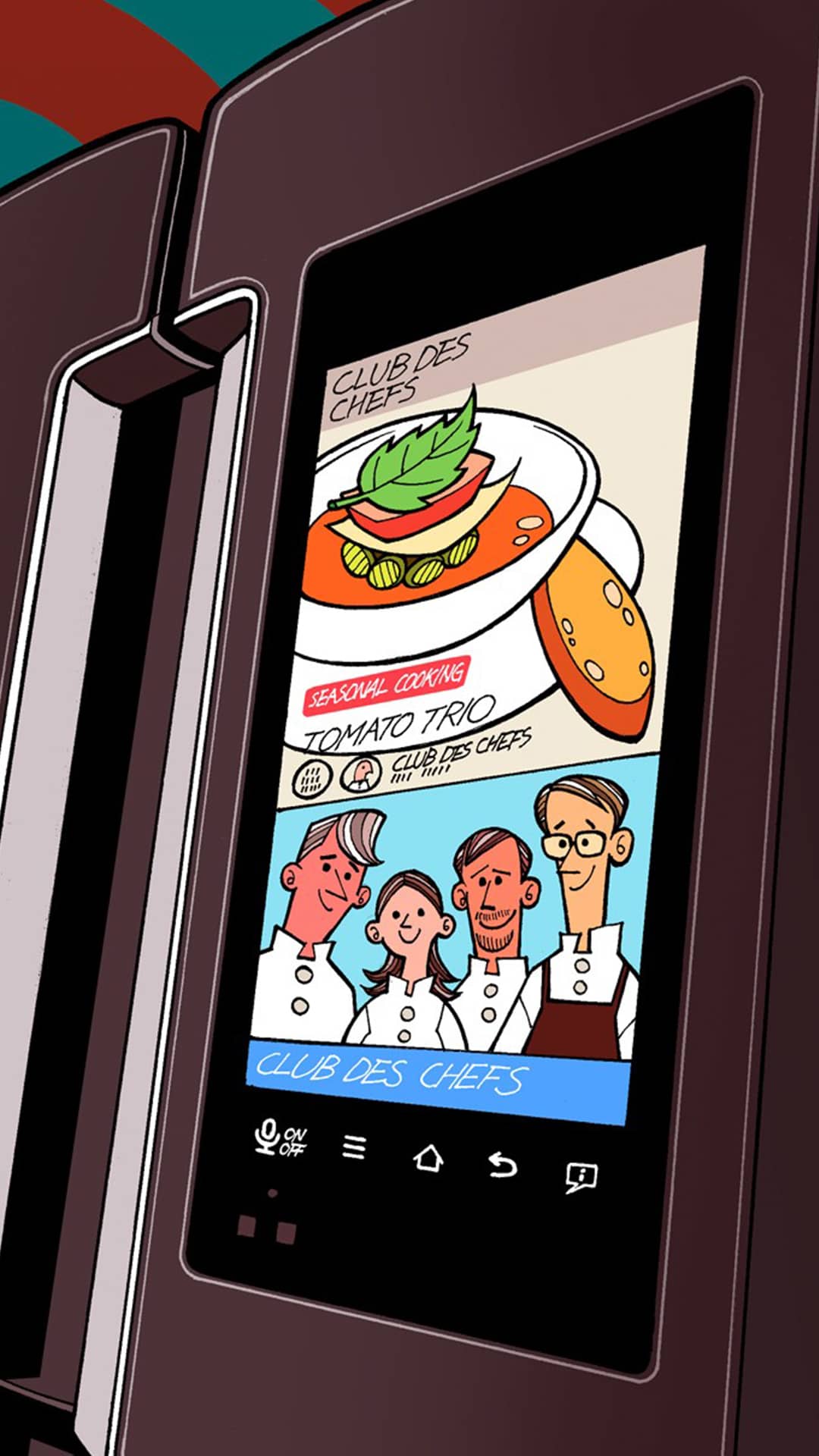 Sungbae Kim's Wallpaper for the Samsung Family Hub Refrigerator | Samsung
See select works by these artists in this gallery: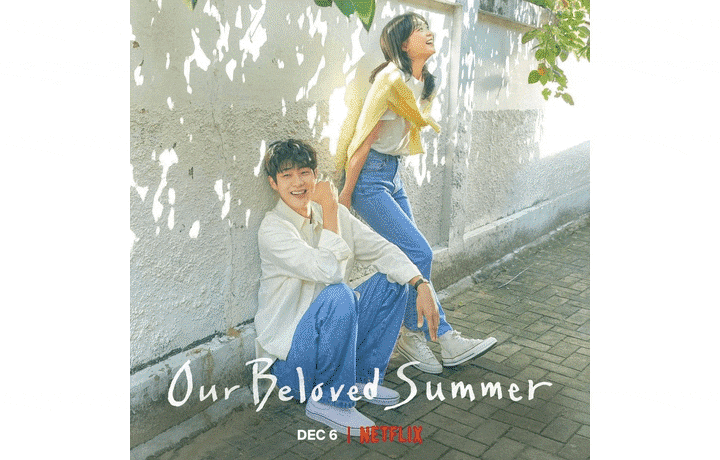 The Art Of "Our Beloved Summer"
The Art Of "Our Beloved Summer"
Purchase Thibaud Herem's limited edition prints of his works for Our Beloved Summer here. Follow Thibaud Herem at @thibaudherem and Seungbae Kim at @seungbae_kim on Instagram.