Nostalgia And Craftsmanship Are Celebrated In This Major Auction
Art and furniture aficionados are sure to find something that shows the nation's tangible history here
At the turn of the century, the world was coming to terms with the Industrial Revolution, and all the new technologies and changes that came with it. In the midst of rapid change, artists sought inspiration from flora and fauna, blending aesthetics and function. Bright and vivid, ornate, geometric, luxurious - the style that emerged was an ode to craftsmanship in an era of mass production.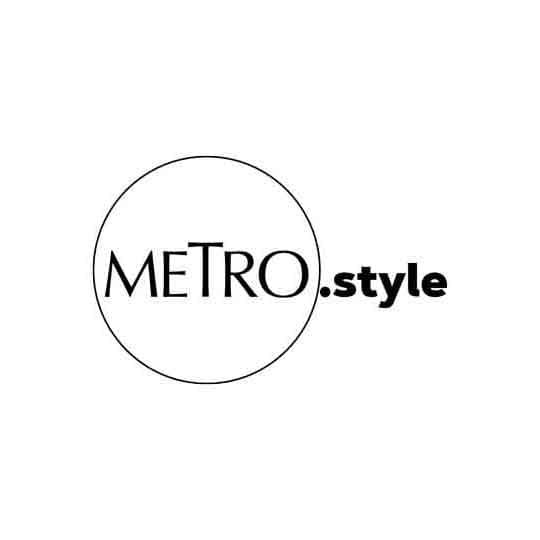 An original, unrestored Ah Tay Ilustrado matrimonial bed, last quarter of the 19th century, Binondo, Manila; narra wood with cane and solihiya matting; 97 x 86 ½ x 57 inches; estimate P1,000,000 to P1,200,000. | Courtesy of Salcedo Auctions
Fast forward to the present, where change infiltrates every aspect of modern living, changing how we curate our personal and public spaces. People are once again craving a return to nature, and nostalgia permeates our consciousness. In response to digitalization and the current myriad challenges that we face, art and furniture aficionados alike are seeking connections, embracing the organic forms of yesteryears that provide comfort and reassurance.
Inspired by this, Salcedo Auctions presents its first major auction of the year, Important Philippine Art & Furniture, including Tribal & Ethnographic Art which takes place on Saturday, 12 March 2022, simultaneously at 2pm live at Salcedo's NEX Tower sale room and online via salcedoauctions.com. Featuring works ranging from the country's old and modern master artists and artisans to established contemporary artists, collectors will be spoiled for choice with this tightly curated selection of paintings, sculpture, drawings, and original fine prints, as well as furniture and objets d'art of exquisite craftsmanship. Celebrating the nation's tangible history over nearly a decade, this annual auction is the trusted barometer and benchmark of the Philippine art market as can be seen in a selection of highlights.
This gallery represents a small selection of the pieces: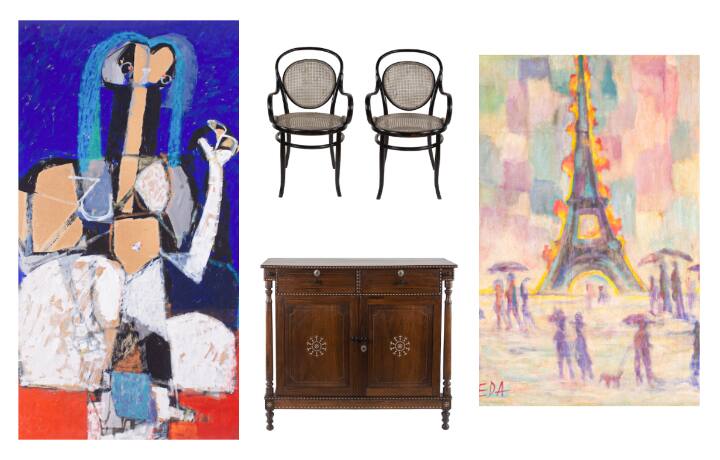 Important Philippine Art And Furniture By Salcedo Auctions
Important Philippine Art And Furniture By Salcedo Auctions
A recurring theme in National Artist BenCab's artistic career, the 'Larawan' series captures on canvas the image of the turn of the century Filipinas against modernist backdrops, situating them in the present. An impressive untitled work dubbed as 'Woman with Bilao' is one of few examples from what is considered to be one of the artist's most important bodies of work alongside his iconic 'Sabel' editions. The 'Larawan' series which emerged in the 1960s when the BenCab was based in the UK, reflects the artist's longing for his homeland and how this was visualized through the juxtaposition of images culled from colonial era photographs against the more liberal trappings of the present.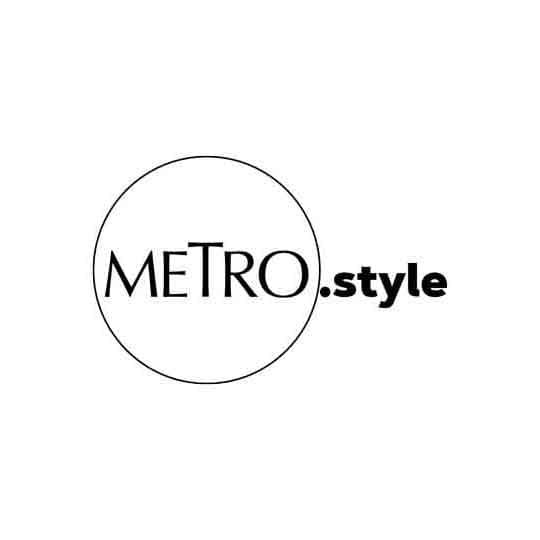 BENCAB, 'Untitled (Woman with Bilao)', 2002, Acrylic on Canvas | Courtesy of Salcedo Auctions
Conferred the title of National Artist for Visual Arts in 2003, José Joya had an immense impact on the development of the Philippine post-war art scene. His imposing 5 x 3 foot masterpiece 'Festival' combines linear and geometric aspects, calculated levels of overlapping transparency, and impressions of intentional movement to create works that attract and delight. Infusing explosive energy into the gestural brushstrokes and precise lines that emanate from the center of the canvas and move outward and forward. Combined with Joya's choice of palette – rich shades of crimson and a shade of taupe of ineffable golden quality – this painting comes across as a celebration of the freedom and dynamism of unbridled creativity and the extensive influence that the National Artist exerted in the definition, development, and direction of modern Philippine art.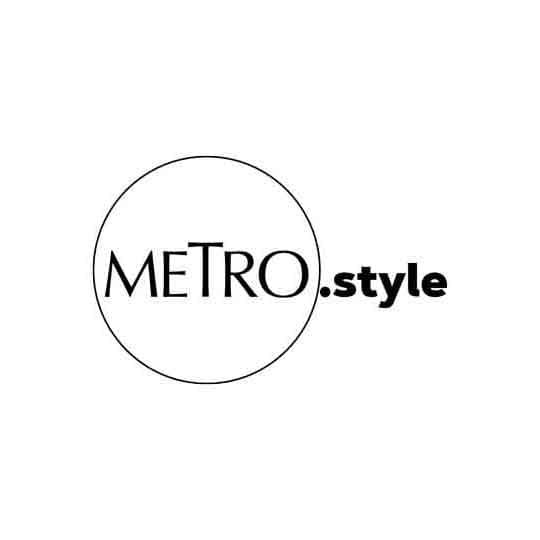 JOSE JOYA, 'Festival', 1985, Acrylic on Canvas | Courtesy of Salcedo Auctions
An exceptionally exquisite and rare aparador made by the talleres of Isabelo Tampinco, recognized as one of the greatest Filipino sculptors at the turn of the 20th century, is also one of the highlights of the sale. Tampinco's details are the epitome of grand, luxurious, and well-appointed living. It adheres to his formality in composition and exemplary carving standards. Its crown, for instance, has a triangular pediment decorated with palmettes, flowers and scrolls. It is supported by a pair of bare-chested Atlantes, each hand clutching drapery that falls downward before morphing into scrolls, while caryatids with the features of Filipina lasses flank the sides, with coin stack motifs below their acanthus draped waists symbolizing prosperity.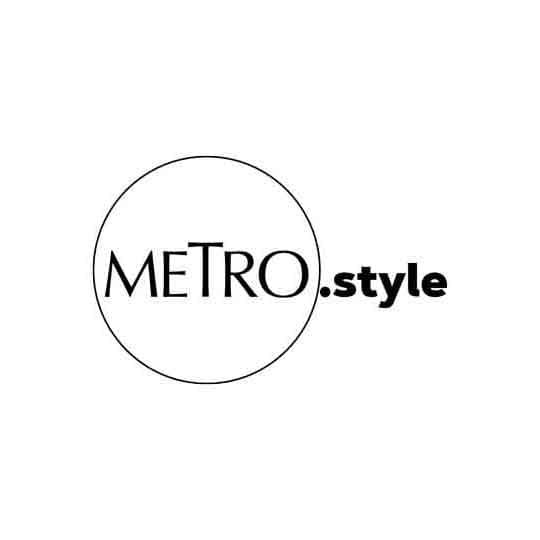 A Tampinco Neoclassical caryatid aparador, Last quarter 19th century, Narra wood / brass mounts | Courtesy of Salcedo Auctions
Art aficionados can look forward to a sterling line up of works that include a rare 1930 oil on canvas by National Artist Fernando Amorsolo, as well as fellow National Artists Victorio Edades, Vicente Manansala, Cesar Legaspi, Arturo Luz, J. Elizalde Navarro, Ang Kiukok, Abdulmari Imao, Federico Aguilar Alcuaz, and Larry Alcala. Also included are works by modern masters Mauro Malang Santos, Romulo Olazo, Juvenal Sansó, Nena Saguil, FB Concepcion, Lee Aguinaldo, Pacita Abad and contemporary stalwarts Justin Nuyda, Ramon Orlina, Elmer Borlongan, and Ronald Ventura among many others.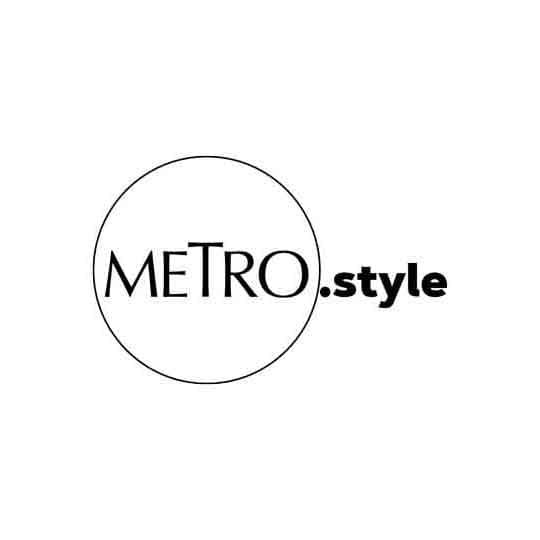 ARTURO LUZ, 'Boxes and Four Shells', 2002, Acrylic on paper | Courtesy of Salcedo Auctions
Among the antique furniture, of great note is the Ah Tay Ilustrado Matrimonial Bed, that came from the estate of Magalang, Pampanga's first doctor, the eminent legislator and former mayor Dr. Andres Luciano. Other highlights include a Bulacan Tambol Aparador, with rich patina and extravagant scale that speaks of a pampered past in a privileged setting. It is joined by a selection showcasing indigenous and ethnographic arts such as a 19th century fine pair of Bu'luls, a Boaya warrior necklace, and an exquisite Tagakaolo costume.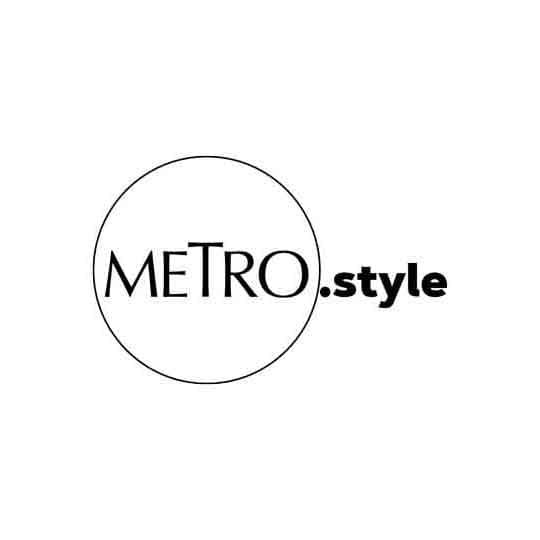 A fine Tagakaolo costume, Early 20th century, Plain woven Abaca with Mother of Pearl embroidery and brass applications | Courtesy of Salcedo Auctions
The Important Philippine Art & Furniture, including Tribal & Ethnographic Art auction is co-presented by Exclusive Banking Partner HSBC Premier. The auction preview is ongoing Tuesday to Sunday through 11 March from 9AM-5PM at NEX Tower, 6786 Ayala Avenue. For inquiries, email info@salcedoauctions.com or phone +63 917 591 2191. Follow @salcedoauctions on Instagram and Facebook.