Yayoi Kusama's Global Invasion Of Select Louis Vuitton Stores
The "Princess of Polka Dots" takes over the French fashion house's spaces with her iconic dots motif, in a remarkable spectacle of retail design
Outisder artist, Yayoi Kusama's dots have literally taken over the world, thanks to Louis Vuitton. The French fashion brand has redecorated some of their stores all over the world to celebrate their capsule collection in collaboration with the "Princess of Polka Dots." When a major brand activates all avenues of design in a big way, including that of its flagship retail spaces, you know that it is for a major fashion, art and design moment.
In the gallery below, see some of the Louis Vuitton store transformations through the eyes of Faye Mcleod, Director of Louis Vuitton's visual imaging studio: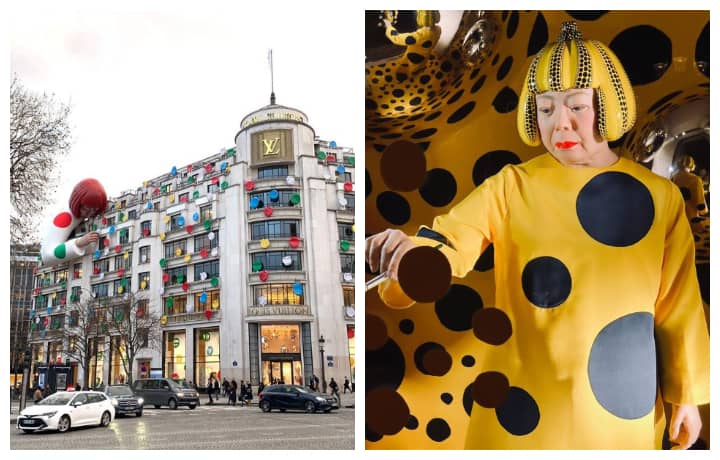 Photo Gallery
Photo Gallery
The Princess of Polka Dots
Prior to this most recent splash via this initiative, Kusama has been recognized in the art circles as a member of the New York avant-garde, rivaling Andy Warhol, though her long struggle with mental illness has forced her to opt for silence for quite a considerable time. Now, the artist's iconic work, characterized by dots motifs and net-like patterns, which she has been drawing since she was ten years old, are seen all over the world. Continuous validation from curators, critics and guardians of pop culture alike have thrust Kusama towards the center stage of contemporary art.
The war years saw Kusama working in a parachute factory with her classmates. After the war, she attended the Kyoto Municipal School of Arts with failing marks in the subject of drawing. Her family is known to have discouraged her artistic pursuits, culminating in what the artist calls her "era of mental breakdown." In 1957, she moved to New York where she had her first solo show in Brata Gallery where she exhibited five paintings in 1959 to critical acclaim.
Kusama struggled through recurring bouts with depression in the 1960s, despite her artistic success. In 1975, she moved to Tokyo's Seiwa Hospital where she continues to live to this day. Working through and understanding her mental illness became her art enabler. She continues to make art in a studio outside the hospital grounds with the help of assistants.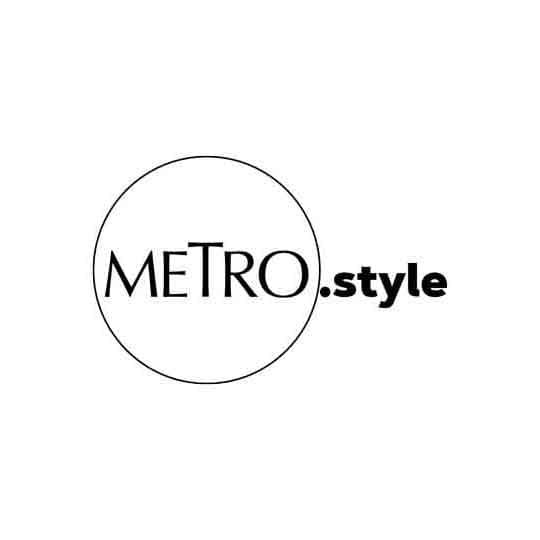 93-year old Yayoi Kusama meets a robot version of herself at Louis Vuitton Tokyo | @artte_metaverse
Ten years after her first collaboration with the Louis Vuitton, initiated by Marc Jacobs, comes the current "Creating Infinity" collection, previewed at Chicago's Salk Institute designed by Louis Khan, where Nicolas Ghesquière, the brand's Artistic Director of Women's Collections, showcased a few bags that incorporated her iconic dots into their famous monogram, emulating a hand painted look.
Along with the retail stores' transformation to celebrate the Kusama collaboration, Louis Vuitton has also launched a Louis Vuitton X Yayoi Kusama App for games. There is even an Instagram filter for those who would like to transform their world into a Kusama masterpiece!