Alexa Ilacad On Acting And Authenticity: "Stop Overthinking"
Now owning her stake in showbiz, Alexa Ilacad shares what makes a scene raw and riveting, taking "real acting" to heart
"They've taught me a lot about professionalism," says Alexa Ilacad, whose beginnings in showbiz dates back to her Goin' Bulilit slate. A dreamer and believer but a doer as well, Alexa truly worked hard to get to these heights. "I think that I'm able to achieve that with my everyday work and more on how to get along with other people. We work with different kinds of people every day and being an introvert, it's a bit hard for me to open up or to adjust."
"They have helped me a lot with that and more on just being authentic to yourself, to your craft and to the people around you," Alexa pays tribute to Star Magic and the people who mentored her. "It's like one whole giant, family—with all our handlers, our road managers, Direk Lauren [Dyogi], [and] our bosses. They treat us like their own kids, and it's just really so nice—it's so genuine," she articulates with all her might.
Although Alexa herself is sunshine personified, she senses the other rays that radiate onto her. "Masarap rin sa pakiramdam, especially when you're at work all day, [that] you still get that sense of family around you," the actress tells Metro.Style. With her sporadic successes across different areas—from being a child star, a PBB alum, to the young Bobbie Salazar in Four Sisters Before the Wedding (2020), Alexa has buckled up for a career sprint in 2020 and 2021. Another year packed with answered prayers, 2022 was an eventful encounter for Alexa.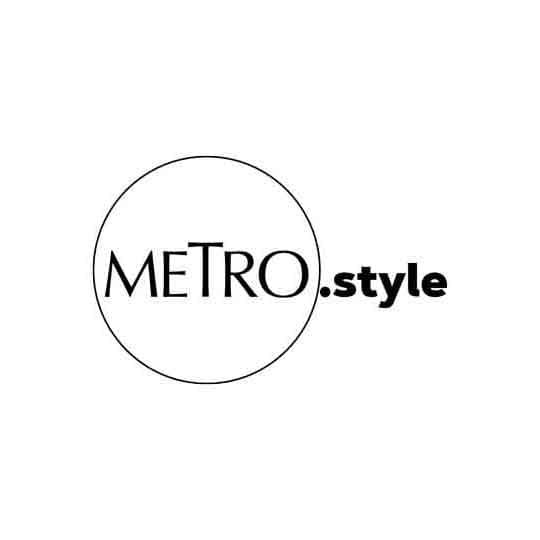 Alexa Ilacad | Photography by Dookie Ducay
Walking us through her whirlwind start in showbiz, Alexa narrates, "I auditioned for Goin' Bulilit here in the audience entrance with 3,000 other kids. I didn't know what to expect. I've never done anything like that because before that, I was a commercial model and that's a totally different world." Making a name for herself was something that the young star takes pride in. She tailed her dream for sure, but seeing her depend highly on herself is another story.
"I just remember all the kids were being separated from the adults, so I just prayed to God that [hopefully], I would still see my mom after. I was in awe! 'Wow, this is ABS-CBN! Giant… so giant! Do I still find my mom?'" Alexa answers, when asked about her first time in the famous ABS-CBN turf. "I couldn't speak Tagalog at the time and my mom was [in a] culture shock. There were so many people around, we didn't know what to do. We went there without an agent."
When pressed for an answer to what painful rejection she has ever experienced, however, she replies: "I've accepted that it's really part of this. It's part of anything in life. Rejection is just part of it and I've been rejected a lot. Of course, there hasn't really been one specific project where talagang iniyakan ko nang sobra because for me, I really believe that if it's for you, it's for you." Holistically speaking, Alexa finds it superb that the world moves in mysterious ways. Always hopeful, she advises, "You don't have to chase things, you can attract them."
"I believe that maybe I'm meant for other things, maybe I'm meant for better things, or this just isn't the one," Alexa sums it up. "Ta's napansin ko, there are times [when] I wouldn't get a project or people would say, 'Just not now.' And then, it would come at a later time. It happens if it's God's will," she states. On the subject of roles, Alexa shares with us what her most challenging acting chop is.
"I would say my latest teleserye, which was Init Sa Magdamag (2021), because my character there was a bit immature. She was a bit rebellious—cried all the time," sketches Alexa, whose feisty and free-spirited yet stubborn character Hannah Salcedo was so complex. "That's a big challenge, always having to cry on set—different kinds of crying with different kinds of nuances. My character wasn't a kontrabida, but she wasn't really that nice as well."
"It was just a lot for me," Alexa reveals, pointing out that the role was a tough acting teacher. "The character had a lot of layers na kailangang bantayan," she says. In the face of difficulties, Alexa still continues to shoot for the stars when it comes to her screen performances. She even pieced out a chunk of thought to cerebrate on. "The most recent one I got is from Shannon Sturges. She told us that what we think about acting is that we're lying. We're playing a character but really, we're supposed to be giving out the truth."
Alexa, with a ton of projects throughout her professional track, promotes a classic family film. She convinces us to watch this time-worthy 1989 drama movie due to its "real acting." "Steel Magnolias! That movie really tugged a lot of heartstrings. I was so touched seeing how a mother loves her child," she rates it, along with the brilliant acting that it bears. Inspired by this, she imbibes, "We like to overthink, so that's something that I'm really trying to remember now—stop performing, stop overthinking it. Just do it with your heart."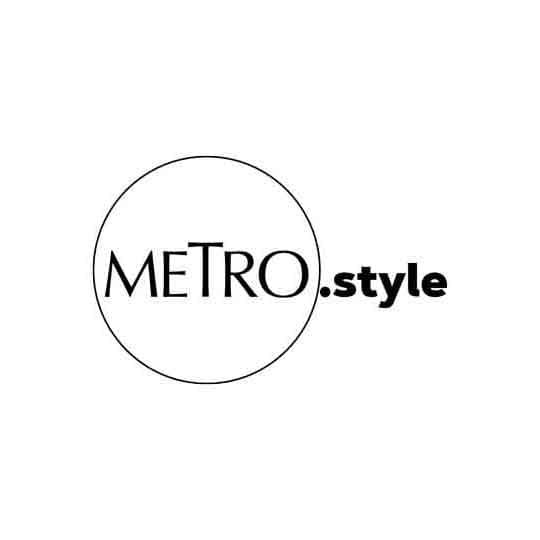 The Star Magic artists gathered for a 2022 year-ender cover feature, to cap Metro's celebration of the premier talent management's 30th anniversary in the industry. | Photography by Dookie Ducay and Jharwin Castañeda
Photography by Dookie Ducay
Creative direction by Eldzs Mejia
Art direction by Raff Colmenar
Sittings editor: Grace Libero-Cruz
Makeup by Jake Galvez
Hairstyling by RJ dela Cruz
Styling by Myrrh Lao To, assisted by Mack Bersalona, Josh Galang and Mai Chua
Interviewer: Grace Diez
Shoot coordination: Red Dimaandal and Kate Paras-Santiago