Get To Know Handsome Korean Rookie Actor Moon Sang-Min
The up-and-coming Korean actor won viewers' hearts and gained numerous endorsement offers because of his portrayal in K-drama "Under the Queen's Umbrella"
Under the Queen's Umbrella is one of the most buzzworthy K-dramas today, with viewership ratings in Seoul peaking at 18% for its finale episode. The hit historical/black comedy K-drama may have ended, but it ushered an exciting new chapter in the soaring career of Korean actor Moon Sang-min.
Seasoned stars Kim Hye-soo, Kim Hae-sook, and Choi Won-young took on the lead roles and impressed with their portrayals as they always do. But the newbies in the show shone too. Case in point: Moon Sang-Min who played the role of Grand Prince Seongam, one of Queen Im Hwa-ryeong's (Kim Hye-soo) five sons. Moon Sang-min describes his character as having a warm heart and is compassionate.
It was previously reported that the actor suffered facial injury (the lower part of his left eye was injured) while filming Under the Queen's Umbrella. But thankfully, he only had to take a few days off and returned to filming as soon as he could, so viewers could see more of his visuals and performances.
The 22-year-old heartthrob made such a remarkable impression that he reportedly received more than 20 endorsement deal offers from big brands. As his agency revealed in a statement, Moon Sang-min has offers from "fashion brands, online stores, games, bakeries, watches, education, and more."
It's really no surprise why一after all, he's tall (hey, he's said to be 1.9 m or or 6 feet and 2 inches tall), handsome, charming, and has a swoon-worthy smile.
Check out the gallery below for more fun facts about Under the Queen's Umbrella star Moon Sang-min: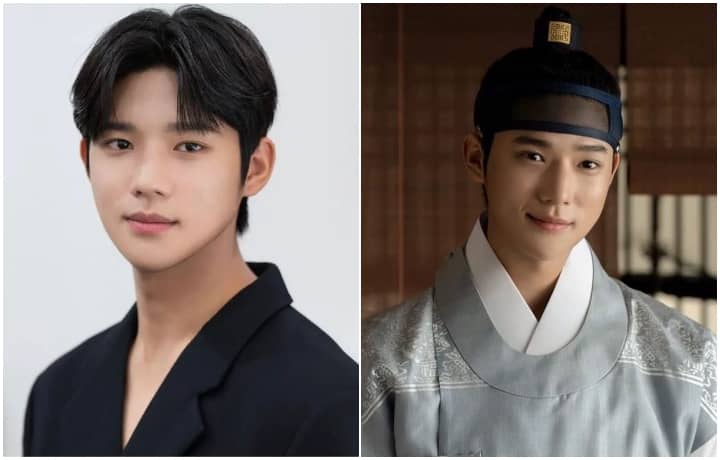 Photo Gallery
Photo Gallery
Lead photos from Awesome Ent