Meet the Newest BearKada in "He's Into Her" Season 2
In this exclusive, new cast members River, Rajo, CJ, Reich, and Shanaia talk about their characters and favorite moments on the set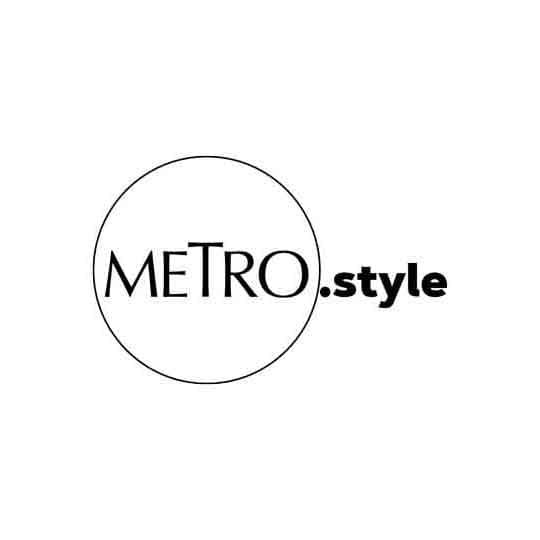 The "He's Into Her" Season 2 cast: Donny Pangilinan, Belle Mariano, Jeremiah Lisbo, Kaori Oinuma, Vivoree Esclito, Joao Constancia, Criza, Ashley del Mundo, Gello Marquez, Dalia Varde, Limer Veloso, Turs Daza, River Joseph, Rajo Serrano, CJ Salonga, Reich Alim, and Shanaia Gomez | Photography by Seven Barretto
Ah, to be young and filled with zest for life!
There was a happy, dynamic chatter among the young cast of He's Into Her as the morning shoot for Metro unfolded at the ABS-CBN Broadcasting Center's Dolphy Theater. One couldn't help but notice the exchange of delighted hellos and warm pleasantries as most of the cast members work together once more.
Just like their coming-of-age hit TV series, the set felt like a campus auditorium during a school event, as they were reunited with one another. Altogether, they felt like a huge clique you just couldn't help but root for. Everything felt and looked like an '80s John Hughes movie. This vibrant energy we saw at the shoot is pretty much the same with how they were on the set of their show, and their stories behind the scenes are truly amusing.
While He's Into Her season 1 focused on Maxpein Del Valle (Belle Mariano) and Deib Lohr Enrile (Donny Pangilinan), expect season 2 to put the spotlight on the other characters, too, in the story that viewers have loved and cared for.
Metro caught up with the cast members as they head towards the premiere of the highly-anticipated second season of hit youth-oriented drama series He's Into Her.
RIVER JOSEPH
With so many faces to look forward to in Season 2, fans should watch for River Joseph, who will give life to Jaybee of the Benison rival school Southbay Sharks. For River, this career breakthrough is a dream come true!
"I couldn't believe it at first. I thought it was a dream. And I'm a fan of the show, the story, cinematography, director. I also found out I'm joining the cast in January on my birthday. I was in shock but it's the best birthday gift," he happily reminisces, adding that he shared the news with his parents right away and they are happy and proud of him.
River shares his character Jaybee is someone people could relate to, considering his character's circumstances.
"This season, you will meet other characters from another school. Jaybee is medyo nerdy and loves talking to plants. He is a victim of bullying, and I could relate to him because I was also bullied before. The thing with Jaybee is his story arc is about forgiveness and moving forward," he says.
Because it hits close to home, River found healing and lessons from his character. "I could relate to him the most because anything that happens to my life has always taught me to move forward, keep my head up and to keep going. I learned a lot from the character. I feel like a lot of people would be able to relate also because some people were and are victims of bullying. Sometimes, [we should learn that] forgiveness is also important," he says, reflecting on his character.
On the lighter side, he considers his first ever memory on the set as one for the books. River felt very supported by the whole He's Into Her team, and it's something that will always be special to him.
"I was very nervous right before we took the scene and I was shaking and my armpits were sweating already. But my other co-stars helped me calm down. I really look up to Donny [Pangilinan] because I asked him how to prepare for this and he's very professional. It was super good of him to help," River shares, singing praises for his co-stars.
The things River's into are very much an echo of this generation's interests because apart from basketball and golf, he's been getting into cryptocurrency, the whole Web3 technology, and NFTs (non-fungible token). When he's not busy with these things, he's most likely watching Elite and rom-com and action movies.
RAJO SERRANO
In Season 2, viewers will meet Rajo Serrano as Karlie Granada.
Rajo's journey to the show was a tapestry of buzzer-beating events that ultimately led to him being officially included in the cast. He was supposed to fly to Canada, but two days before his flight, he was informed of a go-see for He's Into Her.
"After that, I went to Canada para at least nandoon na ako and not think about it. Ginawa ko lang for peace of mind and gusto ko ring maging part kasi avid viewer ako and my friends are here like sina Dalia [Varde], Criza [Taa], Ashley [del Mundo], Gello [Marquez], and Mikha [Lim]. Nagulat ako because two to three weeks after the go-see, [go na]," he narrates, saying that he had to fly back to the Philippines after a month in Canada to shoot the series.
"I was excited because this is my first acting gig and on a hit TV show," he smiles, his gratitude evident.
According to Rajo, Karlie is going to be a part of the mean clique at Benison International School whose members are bothered by the presence of those they deem are not even worthy to step foot at their campus."The Karlie Granada character is someone fiercely loyal to Kim, the queen bee of Benison and naging part na ako ng inner circle niya kasi wala na si Aimee [Sophie Reyes] na na-expel. Ako na ang pumalit. Same kami ng belief ni Kim na sina Naih [Criza] and the rest of Max's [Belle] friends—sila iyong nag-ru-ruin ng prestige ng school namin kasi international school tapos andaming 'squammy!' Iyon ang term na ginagamit ng mga tao," he says, laughing.
On his similarity to Karlie, Rajo is quick to reply, "I think iyong pagka-loyal niya sa friends niya. Kahit ano'ng mangyari at sabihin ng mga tao, loyal ako sa mga friends ko. But other than that, I don't think I can relate. I'm not mean. No naman."
One of his most treasured moments on the set was his first taping day. "I was so nervous. Tapos iba rin ang look ko, may kilay, lashes, and eyeliner ako. Hindi ako mukhang mean daw at mukha daw akong parang adorable so nilagyan nila ako nu'n to make me look mataray. I remember everyone was, like, cheering me on and saying, 'Go! Kaya mo 'yan!' Then after, 'Galing mo du'n!' One of my favorite memories is just everyone supporting each other. Everyone's, like, really close," Rajo shares, clearly touched by the people on set and happy to have new friends.
CJ SALONGA
A newbie to the whole so-called "BearKada" in He's Into Her season 2, CJ Salonga was elated upon knowing that he was going to be a part of the show.
"Maraming pinagpilian sa role ko kaya thankful ako na ako ang napili," the young actor begins, adding that he's happy and grateful to have worked with Direk Chad Vidanes again after their Maalaala Mo Kaya project.
"Mahiyain at kabado kasi ako at kailangan kong kausapin ang director for my character para maibigay ko iyong gusto niya," he says. Because he worked with Direk Chad before, the task was a bit easier for him.
CJ is set to play Digz, one of Randall's [Jeremiah Lisbo] friends at Southbay Sharks.
"Digz is a nerd and a good boy but at the same time, parang naging bad boy kasi naging kaibigan namin si Randall," he teases. He finds his role refreshing because he's always been cast in goody two-shoes roles, and with the character development Digz faces, he's happy for what the role calls for.
Asked about his character correlation in real life, CJ laughed as he tried to match some of the aspects that apply and don't to how he is off-camera. "Sa part ng pagiging nerd—no… Siguro pareho kaming mahilig sa sports, high school student, quiet pero medyo may pagka-bad boy. Semi-good, semi-bad. Mas naiintindihan ko iyong role since same kami ng age," CJ shares.
A newcomer to the team, CJ's favorite moment on the set involves Donny Pangilinan, the lead actor of He's Into Her.
"Nakakaeksena namin si Kuya Donny. Sobrang nagustuhan ko kasi naka-work ko na si Kuya Donny sa James, Pat and Dave so mas nagkakausap na kami ngayon. Sa una kasi, hindi kami nagkakausap. Tahimik ako, tahimik lang din si Kuya so hindi kami nakakapag-usap dati," he smiles.
CJ also finds it unforgettable when his co-stars River and Rajo pranked him a couple of times. The level of comfort and friendship is usually measured by how open everyone is to practical jokes and pranks. Thankfully, CJ is a good sport who enjoys this vibrant company of friends.
CJ is currently into playing basketball, dancing, as well as watching action movies and Boyka, an American martial arts film. He also confessed to working out whenever he feels lonely, sad, or depressed. Beneath the seemingly naughty façade of the young actor is a sensitive person who enjoys stargazing even if he does it solo.
REICH ALIM
One of the new members of the He's Into Her BearKada is young actress Reich Alim, and how she found out about her casting in this series is one of the most adorable things you'll ever hear.
"I found out while I was having a sleepover with my best friend. My manager texted me if I'm free, and it's about the show. My best friend looked over at my phone and she said, 'Oh my God! He's Into Her! That's so big, I'm so proud of you!' And I thanked her [for sharing the excitement]," Reich shares, smiling.
Just like the other new cast members, Reich is also a fan of the show, making this a truly memorable project for her.
"It feels surreal po because before I'm just watching them on TV and now I'm actually a part of it. I feel so excited. [After learning about it], I just went down and told my mom and dad that I got in on the show and they were so happy," she says.
What makes this extra special is that this is only Reich's second acting job and her first acting project was through the movie Love Is Color Blind which was also headlined by Donny Pangilinan and Belle Mariano. This is her second time to work with DonBelle, and the popular loveteam now remarkably plays an important role in Reich's milestones in showbiz.
On the show, Reich plays Rhumzell "Zell" Echavez whom she describes as "very outspoken, she always speaks her mind and she's straightforward."
There are some aspects of Zell that Reich can totally relate to. "I would say I am straightforward. My friends tell me I am that way, so I can relate to my character," she says.
When she entered the world of the BearKada, she formed favorite memories and moments with the whole cast and crew. "Tuwing rest day po, palagi pong bongga ang food! All the cast po nagpapakain. There's always pizza and I love pizza!" she shares. Reich said that these moments felt like a reward after all the hard work they do.
Apart from being a fangirl of He's Into Her, Reich is also very much into fashion these days and would often check Pinterest to look for the latest trends and clothing styles. This sweet-looking girl also has more to offer; she has set her sights on improving her craft as an entertainer by expanding her interest in music and leveling up on her guitar skills. She can already play the acoustic and electric guitars, and she usually listens to and practices the songs of Lana Del Rey and Taylor Swift on guitar.
While Reich may also look dainty, sweet, and the girl-next-door type, her choices of viewing contents go beyond the expected. She actually loves watching edgy and dark shows and movies like All of Us Are Dead, Pretty Little Liars, and The Corpse Bride.
SHANAIA GOMEZ
This beautiful former Pinoy Big Brother: Kumunity Season 10 housemate-turned-host of after-show BearKada hangouts is now officially a part of the He's Into Her family this second season.
The fresh-faced star used to just watch the show from afar and discuss the stories with the cast members and the fans alike. And yet, here she is now with the opportunity of a lifetime. Shanaia's life plot twist is something she certainly did not see coming. It's an experience that makes her feel so ecstatic—from fangirl to host to being a cast member!
"I am so happy, times 1 million! I was super excited. I feel so blessed to be a part of Season 2. The cast is so amazing, so welcoming and so sweet," Shanaia exclaims.
When prodded about her character, Dominique "Dom" Rossi, Shanaia is careful not to give too much away since she knows how it is to be a fan of the series.
"My character is kind of supposed to be a surprise. My character is mabait but she does have some unfinished business with one or some of the characters in the show. May something that they need to figure out. You need to watch until the very end kasi may plot twist talaga," she mysteriously shares.
Though she's mum about the exact role she's about to play in the hit coming-of-age show, Shanaia's generous when it comes to how she relates to her character. "I relate to my character because my character's intentions are pure. My character had to do something that hurts someone but the reason behind it was for the better, or they meant good by it. So they have to cause a little hurt in order to not cause more hurt. I believe me and my character are kind of similar because we care about people we care about and we don't want to hurt the people we love. We want to watch over people we love and care about," she explains.
When she's not in work mode, this hardworking rising star likes to keep things simple and casual, enjoying an episode of Modern Family and spending time with her loved ones.
Check out the gallery below for more photos of the newest BearKada of He's Into Her Season 2: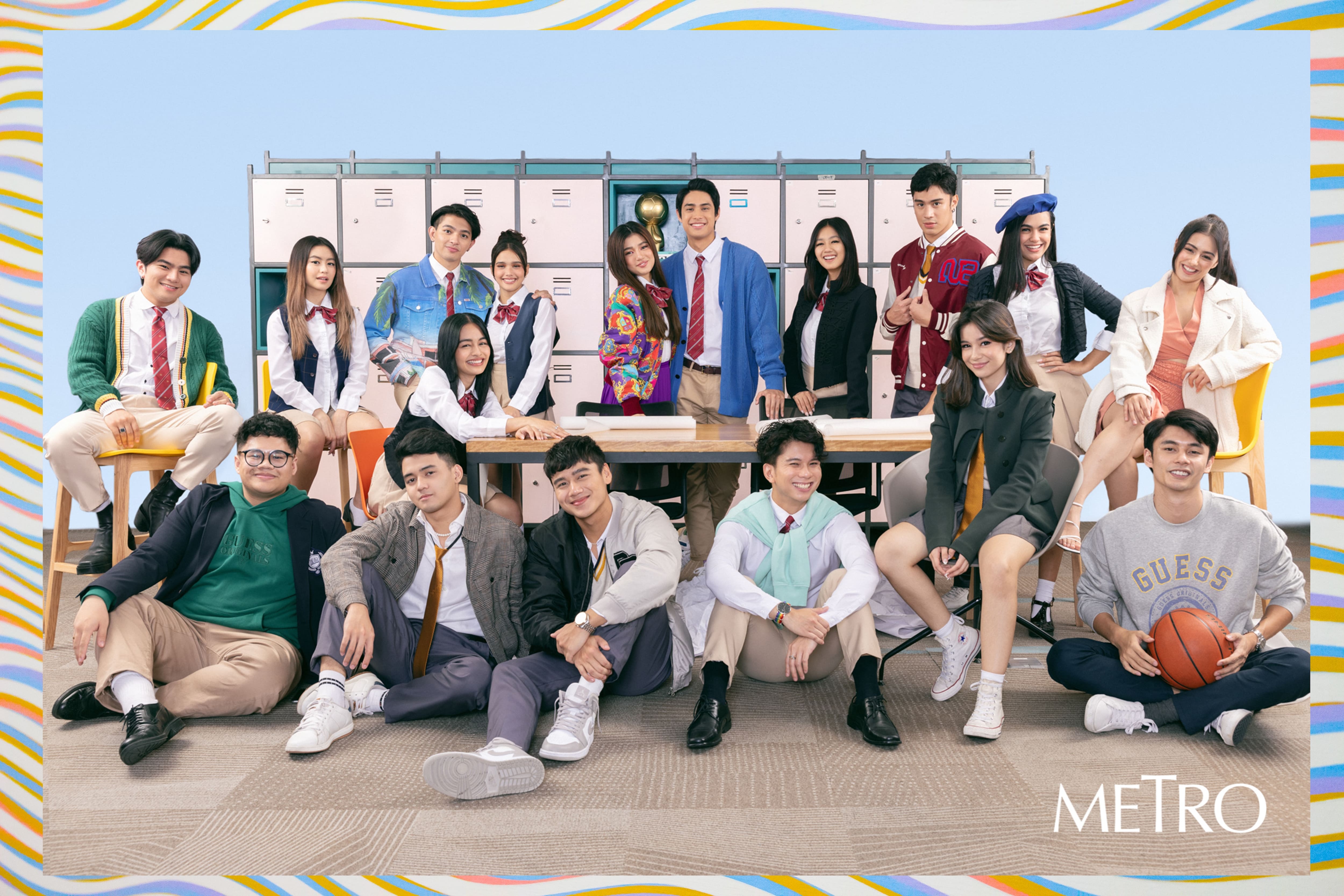 Photo Gallery
Photo Gallery
Also part of the He's Into Her squad this Season 2 are Zach Castañeda, JC Alcantara, and Mikha Lim who, unfortunately, couldn't attend this shoot.
On April 20, iWantTFC Premium subscribers outside the Philippines were the first ones to watch how Deib and Max's love story begins to unfold this season, and they will have access to advanced episodes every Wednesday. On April 22, it will be the turn of fans and iWantTFC users from the Philippines and Indonesia to watch the premiere episode for free. The series will make its broadcast premiere on April 24 on Kapamilya Channel, Kapamilya Online Live, and A2Z, with a new episode dropping every Sunday.
Produced by Geolette Esguerra and Grace Libero-Cruz
Photography by Seven Barretto
Creative direction and layout by Raff Colmenar
Makeup by Chuchie Ledesma (Shanaia) and Culture Salon MNL with Paoie Minerales, Peachy Rose Ingles-Daluz, Kim Roy Opog, and Paula Maceda
Hairstyling by Francis Guintu (Shanaia) and Culture Salon MNL with Jericho Panotes Valenzuela, Edmon Adesas, Paul Aaron, and Bryan Lopez Eusebio
Styling by Edlene Cabral and Bullet Reyes (for the girls) / Aaron Mangsat, Carvey Samonte, and Maui Seguismar (for the boys) / Adrianne Concepcion (Belle Mariano) / John Lozano (Donny Pangilinan)
Production design by James Razo
Photography assistants: Dariel Miraflor and Erwin Botin
Videography by Bria Cardenas
Additional interviews by Patrick Santos
Shoot assistant: Jean Tumbaga
Special thanks to iWantTFC, Star Cinema, Mico del Rosario, Vaughn Hautea, Keia Inciong, Vito's BBQ, and Jim Ryan Ros of Culture Salon MNL
Check out the Part 2 of our He's Into Her Season 2 special below: