How Jo Koy Got A Filipino Family Onto The Big Screen Through "Easter Sunday"
Filipino-American comedian Jo Koy is once again showcasing Filipino talent to the world. And he will continue to do so
Just this week, comedian Jo Koy returned to Manila for the Funny is Funny World Tour which happened in SM MOA Arena last August 30 (a sold-out one!). And with that comes a homecoming gift for his kababayans: the grand Philippine premiere of Easter Sunday, the first all-Asian cast Hollywood movie based on a Filipino family living in America. The film is produced by award-winning filmmaker Steven Spielberg.
The stand-up comic loves talking about Filipinos on stage. But this time, he is not pulling a joke about his roots, he is seriously bringing it to the global stage and putting the spotlight on Filipino culture and talent.
The Making of Easter Sunday
The movie is loosely based on his Filipino family who lives in America. Seeing his mom build a Fil-Am community is one of the things that drove Jo Koy to make this film happen. His mom, Josie, moved to the US in the 60s. "The racism she had to deal with and no representation, she goes to the TV and doesn't see anything that looks like her, her voice is not heard, she feels invisible. 51 years, she's been in this country, and now, finally, in 2022, she goes to a movie theater and see a movie about her," he told One Down Media.
A particular scene in the film where the family is putting goods in a balikbayan box is a representation of the life of most Filipinos abroad—living in a foreign land while taking care of loved ones miles away from you. Those are just one of the things that made the movie special, it hit home and shed a light on the lives of our kababayans living and working abroad.
In most parts of his shows, Jo Koy shares bits and pieces of his memories growing up in a Filipino household. From the iconic story about Vick's Vapor rub, how his mom reacted when she found out he wanted to be a comedian, to shooting that a
balikbayan
box scene that made him cry.
How Easter Sunday started
"When I got called into Amblin (Entertainment), it was like, 'Oh Steven loves you,' it was Steven here, and Steven that, and hearing that, I thought, 'Are you talking about Steven from accounting? This can't be Steven Spielberg, there's no way,'" Jo Koy recounts.
But it really was Steven Spielberg.
"It's going to be a theatrical release, it was gonna be a global release, and it's gonna be in the Philippines, in a theater. That was the deal in the room and I didn't want it any other way."
A few years after, even if the pandemic made him doubt this won't happen because of the adjustments in production, here we are, and Easter Sunday is now available for the world to see.
"If you guys saw when it was released (in the US), it was with Thor, Minions, Maverick, Jurassic World… it was huge, he put me in there with everybody."
Keeping the door open for more talents
According to Jo Koy, he will continue to raise the Filipino flag and will keep holding the door open for more talents, not just Filipinos but for everyone, to be able to showcase their passion and identity out into the world.
He put the spotlight on Filipino artists by casting Eva Noblezada (Hadestown) and Eugene Cordero (The Good Place). Easter Sunday also paved the way for veteran artists like Tia Carrere and Lou Diamond Philips to finally play a Filipino character.
He says, "It was a cry fest when all of this finally happened. I mean Tia and Lou, they had to be in this movie. And thank God for them because they went through the trenches for Filipino-American artists like me."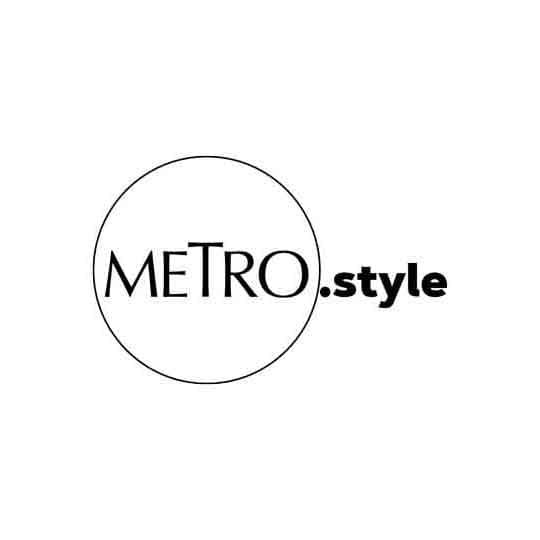 Tia Carrere and Lydia Gaston | Photos by @sthanlee
"It's a dream come true, I did not want to come back to the Motherland without something like this to present. This was my goal since the beginning of my stand-up career," Jo Koy says.
He adds, "Let's just keep building and let's just keep getting stronger and whenever someone is successful and not just me, anyone within our community and our culture, raise them up high and lift them up high and keep the door open."
Thank you for the big pasalubong, Jo Koy!
Easter Sunday is now showing in cinemas nationwide.