Viu's Original Series "K-Love" Mirrors The Life Of Every K-Drama Fan
The characters in the show are a whole lot like every K-lover in us, so we can't wait to watch!
With the influx of Korean content in the country, there is no doubt that the Hallyu culture has truly swept across the Philippine archipelago. It is fast-becoming a cultural phenomenon in the daily lives of Filipinos, and has now evolved into an everyday routine for some. From fashion, beauty, amd food to pop music and dramas, self-confessed K-wave followers are enamored of all things oppa, daebak, aegyo, and kyeopta.
Luckily, the stars continue to align as another Viu original lands the Philippine screen and pays homage to Filipino K-drama fans. Titled K-Love, the latest binge-watch-worthy series chronicles the story of five friends and their love for Korean content. Top-billed by Iza Calzado as Tish, the upcoming show stars four other coveted talents: Jake Cuenca as Jay; Isabelle Daza as Shiela; Sue Ramirez as Val; and Gabby Padilla as Frances.
In an interview with Metro.Style, K-Love creator and former Marvel Studios content producer Corinna Vistan shares how proud she is of the talents that they have assembled. "We have two U.S. directors, a U.S. executive producer, and a U.S. DP (director of photography)," she began, vouching for the all-star cast onboard. "Unanimously, all of them are just blown away by the talent of the Filipinos and people ask me all the time, 'Can Filipino content be like Korean content?' With these kinds of actors that we have—a hundred percent—we can get there."
When the actors were asked about their first impressions on the project when it was initially offered to them, they can't help but sweet-talk the Viu-wers—unconsciously, of course—into watching something that they themselves have fallen in love with at first pitch.
Check out the gallery below for their answers: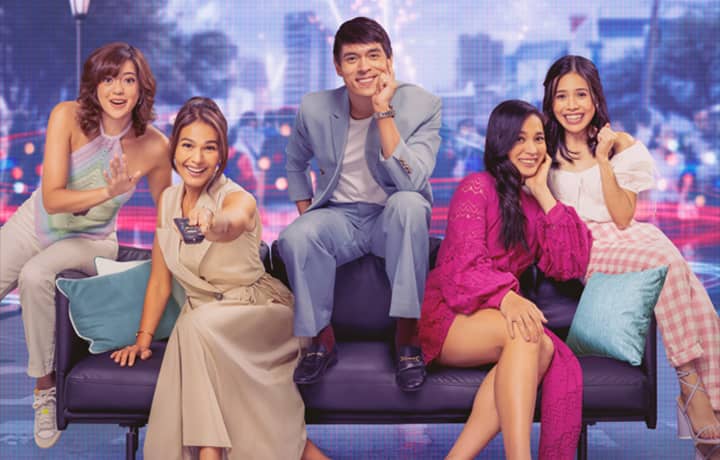 Photo Gallery
Photo Gallery
Streaming today, October 14, K-Love comes with brand new episodes every Friday exclusively on Viu and simulcast in 16 markets across Asia, the Middle East, and South Africa. Directed by seven-time Emmy-award winner Bobby Yan, K-Love is a comedy series that zeroes in on K-drama lovers and Filipino televiewers alike. Hurry and navigate the world of this much-awaited K-barkada!
Lead photos from Viu Philippines