13 Korean Actors Who Enlisted In The Military Before Their Career Breakthroughs
Check out our list of Korean oppas who completed their mandatory military service prior to their rise to popularity
Kang Tae-oh recently enlisted in the military. He is receiving basic training from a base located in Jeungpyeong County of North Chungcheong Province. His fans and supporters were saddened by the news, as he had to enlist just as his career is soaring following the success of K-drama Extraordinary Attorney Woo.
On Instagram, he left a message for his fans and followers and showed off himself in a series of snaps with his head shaved as preparation for his enlistment. In the caption, he wrote: "Thank you for your support and excessive love. I'll have a good trip. See you soon." Kang Tae-oh carried out his scheduled activities for September before enlisting. At best, he will have delivered his military duties by 2024, when the second season of Extraordinary Attorney Woo, which he starred in with Korean actress Park Eun-bin, is expected to be released.
Thankfully, when these Korean actors in the gallery below soared to popularity, their fans did not have to get their hearts broken by a hiatus due to military enlistment. These oppas enlisted in the army before their career breakthroughs.
Browse through the gallery below: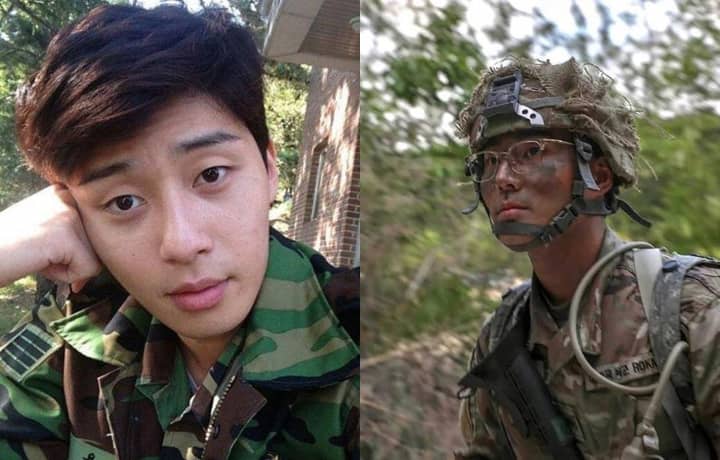 Photo Gallery
Photo Gallery
Lead photos from OCN and Netflix
Gallery cover photos from Koreaboo