Beyond The 'Biz: Ronaldo Valdez on Attitude and Aptitude
Ronaldo Valdez, industry veteran and star of the recently-concluded "2 Good 2 Be True" talks about working with Kathryn Bernardo and Daniel Padilla and shares his advice to young aspiring artists dreaming to make a name in showbiz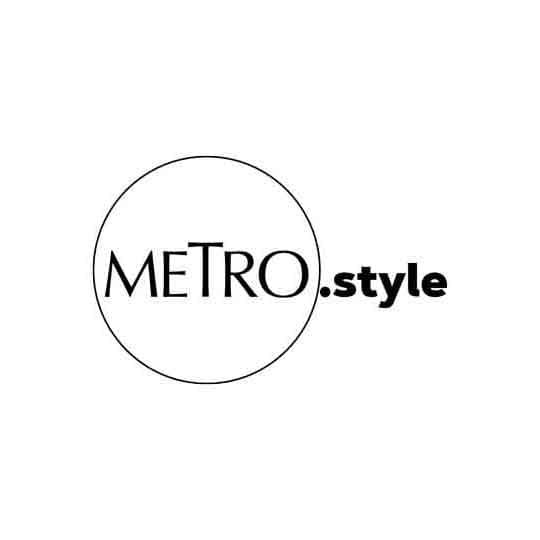 On Ronaldo: Suit by RYAN CHRIS | Photography by Charisma Lico
With accolades received from prestigious award-giving bodies in the Philippines, Ronaldo Valdez has established himself as an industry veteran with a top-tier acting ability. Without question, he is rightful of all the awards that he has received.
Popular for his paternal roles and setting a record for being the first Filipino KFC Colonel, Ronaldo Valdez, or Ronaldo James Gibbs, has taken on hit ABS-CBN teleseryes including Precious Hearts Romances Presents: Los Bastardos (2018); FPJ's Ang Probinsyano (2015); Pasión de Amor (2015); Ikaw Lamang (2014); Ina, Kapatid, Anak (2012), among many others. His performances in films are praiseworthy as well, with starring roles in showcases that are lauded by the public like Seven Sundays (2017) and The Mistress (2012).
With a storied career that spans almost six decades in the acting scene, decorated veteran and recent 37th PMPC Star Awards for Movies Lifetime Achievement Award recipient Ronaldo Valdez adds another value to his portfolio with his recent project, 2 Good 2 Be True. His superb performance in the show authenticates, yet again, his versatility in the craft and ability to take on multifarious roles. A talent that many rising entertainers dream of emulating, Ronaldo tackles what truly makes acting monumental.

Keeping up with the "kids"
"Actually, parang talagang apo ko sila, e—si Kath at tsaka si Daniel," Ronaldo reveals, when asked about his relationship with 2G2BT's lead actors Daniel Padilla and Kathryn Bernardo. "Aside from being brilliant actors, they're such nice people, such kindred spirits," he emphasizes, expressing his approval of the pair's passion and professionalism. He also acknowledged his fellow actors, for whom he tolerates a kingly treatment.
"Hindi lang kay KathNiel kundi sa lahat, spoiled ako, e, dahil tinatambakan nila ko ng food. Ang hilig ko, puro 'yung mga bad food—sweet and fatty foods. Alam nila kasing [may sweet tooth] ako, so puro desserts [and] sweets [ang binibigay]," he quips. For tenured talents like Ronaldo, it is indeed a quantum leap to get along with this age's generation in an instant. "It's really a beautiful workplace and nice working environment kaya ang sarap-sarap."
A "lolo" in reel and real life, Ronaldo Valdez is the grandfather figure whom everybody feels grateful for. Even his family, according to the 2 Good 2 Be True actor, is fond of the show and his stint as Lolo Hugo or Lolo Sir. "Even the family is saying, 'O, okay 'yung show n'yo, a!' Everybody already calls me Lolo Sir, so sabi ko, 'Wow! Ang galing. Nakakatuwa!' [I] feel somewhat blessed na I got the chance to be a part of this show and then be with the [cast]."
"Parang it's like a big family—kami. [Ang] saya, kaya you don't actually look at it as work but para lang it's a big picnic. Although, 'yung ginagawa n'yo siyempre is serious," Ronaldo shares. He, too, saw 2 Good 2 Be True as a cradle of new connections. "I think it gave a new meaning to the word 'friendship,' especially I guess it's because 'yun na nga, lock-in [taping]. Nandu'n kayo sa hotel na magkakasama for some time, kaya naging close-knit and tight ang relationship."

At 74 years old, Ronaldo says that he will choose Daniel Padilla as his personal pick to play him in his younger years should his life be made into a movie. "Parang si Daniel. Yeah, si Daniel! Kaya lang, 'pag 'yung old na ako, parang wala na yata 'yung mga ka-edad ko, a," the actor jokes around. "But really, seriously, parang si Daniel, [he's the] young me. Kasi, ganiyan din naman ako when I was younger, e—maporma, maarte."
Achieving higher altitudes
Age is a weapon anyone can wield after weathering much of the world's madness, and Ronaldo Valdez sure lives up to this saying. "I guess I'm one of those lucky ones," he begins, bequeathing advice to the new-age talents who just turned up. "I'm still here, plus [I] get to work [on] beautiful projects and work with nice people, nice co-actors like ito nga—itong project na ito," he pinpoints, with 2 Good 2 Be True as his referent.
"One advice would be [to] try to be as professional as you can, try to do [the] best [that] you can with the work that is given [to] you and hone your craft—study, learn, observe," Ronaldo presses. "I guess that's one factor, e. It's observing the surroundings, the people. And then, you store it in your [memory]—kumbaga, sa records mo, so that when a role or a situation or a character comes along, you can dig in there."
"Try to study and learn because there are [only] a few whose ability to act is innate. I guess they're born that way pero it really helps to study and learn the craft," the veteran actor adds, sharing a principle that he constantly pursues. "I guess it's trying to be as professional as I can and as nice as I can to people because that's important so that in the workplace, it will be a happy place. And then, just try to do the best you can when you're assigned a role."
Even the humblest sometimes get sidetracked by fame and fortune, so it is still up to the person if he will let himself be poached. "Be nice to people kasi no matter how good you are, kung naiinis naman 'yung mga colleagues mo, edi siyempre, medyo [pangit] 'yun," Ronaldo suggests.

Since attitude and aptitude combined creates a foolproof formula to achieving higher altitudes, it is safe to say that the two coexist as a powerful concoction and can be success' concierge. "Of course, luck is really a big factor," segues2 Good 2 Be True's Lolo Sir, who still believes in the universe's unique blueprint. He pauses, then proceeds, "[But], being professional about your job helps a lot."
2 Good 2 Be True is too good to be true
Unbeknownst to Ronaldo Valdez, 2 Good 2 Be True is unlike any of his previous acting projects. "I'm so blessed na this project came along without imagining that it would be this good and this nice. Everything about it has jived. 'Yung mga lines, 'yung mga dialogues, ang ganda, e. Ang galing nu'ng mga scriptwriters," he points out. "And then, the group—'yung mga fellow actors, the company, they are such nice people, so ang sarap-sarap ng [trabaho]."
"It makes the work so much easier. Parang hindi siya work na, e," he highlights, as if in disbelief. "It's fun! Of course, you're always serious about your job, but then again, it makes it so much easier na masarap [ka-trabaho] 'yung mga kasama—ang babait, bukod sa ang gagaling." Always dedicated to hone and better his craft, Ronaldo, or best known as Lolo Sir among his 2G2BT kin, applauds his co-actors for their passion and professionalism.
Given the age gap between Ronaldo Valdez and the fresh breed of stars in the set, it may take conscious effort at commingling. Luckily, for them, it takes less muscle. "Magagaling sila kaya ang sarap ng batuhan, masarap kasama sa eksena. Ako pa naman, I think I'm too sensitive. Masyado akong emotional," Ronaldo thinks. "And then, 'yun na nga, it adds big-time na ang mga ka-eksena mo, magagaling—ang sarap ka-eksena."
"And then," the actor persists, still in sheer and pure awe, "I guess no one in the cast expected it to be this good. It's really nice na gustong-gusto nu'ng mga audience [ang 2 Good 2 Be True]. [It's] unexpected but it's a very pleasant surprise na it turned out this good." The series, which is streamed across various apps and platforms like iWantTFC, Kapamilya Channel, and Netflix (where it premiered as one of the first official Filipino television shows to have taken over the popular online streaming service).
Embodying the role of the real estate magnate Sebastian "Hugo" Agcaoili, Ronaldo will keep on relishing his fan-favorite role on a deep level despite being in show business for 56 years. He found a family and nurtured friendships that he cannot imagine having collected at this point in his career. This project, to him, is only testament to one of the rare occasions that results in contentment and lifetime connections.
Ronaldo Valdez's destiny has forever changed when he was discovered by the late Comedy King Dolphy at a basketball court nestled in a humble neighborhood many moons ago. While the actor was the intervening force that elevated Ronaldo to eventual fame, the 2 Good 2 Be True star was the one to have propelled himself to becoming a household name in the industry, thanks to passion with a dash of personality.
Photography by Charisma Lico-Santos
Sittings editors: Geolette Esguerra, Grace Libero-Cruz and Randz Manucom
Creative direction by Eugene David
Grooming by Nieva Ogatia and fashion styling by Patricia Coronado
Styling associates: Joan Catalla (Kathryn), Gino Valloyas and Kathrina Vapor (Ronaldo)
Videographers: CJ Reyes and Pat Buenaobra
Shoot coordination: Red Dimaandal
Shoot assistant: Carla Buyo
Photography team: Jaz Orbe, Antonio Baylon Jr., Erwin Arda, Emelito Lansangan
Shot on location at TGIS Studio
Special thanks to Star Magic, Lulu Romero, Luz Bagalacsa, 2 Good 2 Be True production team, Rens Dingli, and Mae Cruz-Alviar