In Photos: Sam Cruz's 1950s Diner-Themed Pre-Debut Photo Shoot
Sam's pre-debut shoot is retro-cool, youthful, and edgy all at the same time
Sam Cruz is about to turn 18. And to mark her entry into womanhood, this showbiz royalty did a pre-debut photo shoot with a retro, 1950s diner theme.
The daughter of seasoned actors Sunshine Cruz and Cesar Montano, Sam practically grew up in the public eye. And to those that have seen her grow and evolve into a fine lady who's beautiful inside and out, it perhaps feels nostalgic to witness this transition to adulthood.
Speaking of nostalgia, Sam, an actress and singer, picked a pre-debut photo shoot concept that matches her being artsy. With an old world vibe, her layouts are a mix of sultry, playful, and youthful.
Photographed by Charisse Tinio's NicePrint Photo team at American-themed diner Filling Station Bar And Cafe in Makati, Sam's pre-debut photo shoot was also done in collaboration with event planning team Sweet Comfort Events by Greg Flores, makeup artist Muriel Vega Perez, and fashion stylist Francis Chee of STYLEITPH.
Sam will officially turn 18 on August 24.
Happy birthday in advance, Sam!
Check out the gallery below for more photos from Sam Cruz's pre-debut photo shoot: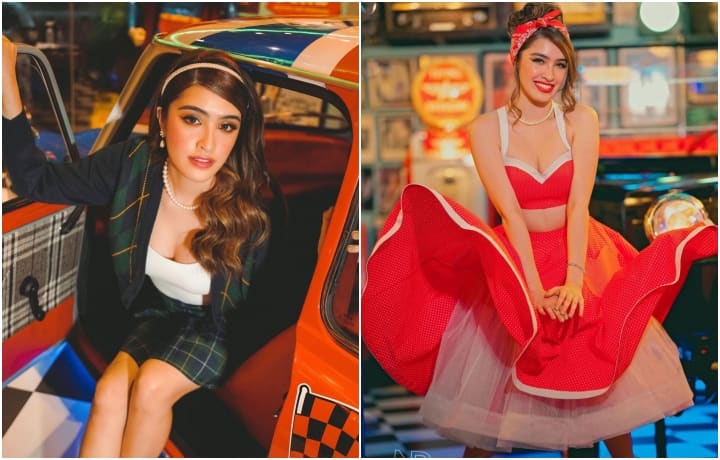 Photo Gallery
Photo Gallery
Photos by @niceprintphoto