Universal Records and SBTown Partner to Launch YGIG
There's a new P-Pop girl group in town to stan. Get ready to go with them in their music journey: meet YGIG (You Go, I Go)
It's this P-Pop girl group's turn to shine. Show Biz (SB Town), the talent management behind P-pop supergroup SB19, unveils its first-ever P-Pop girl group called YGIG (You Go, I Go).
Composed of seven talented and skilled young ladies Alexei, Darlene, Jewel, JM, Maeg, Haze, and Vien, YGIG is set to wow and impress the P-Pop and music enthusiasts with their vocal prowess, amazing choreography and creative concepts.
YGIG stands for "You Go, I Go," reflecting the group's teamwork towards paving the way to the global stage for Filipina girl groups. Together as a group, YGIG aims to establish their name in the local scene and step into the international scene representing Filipino culture and music.
Mr. Geong Seong Han, the President and CEO of SBTown who is popularly known to fans as "Tatang Robin," together with mentor Ms. Adie Hong partnered with Universal Records to launch the seven-member P-Pop girl group.
According to Tatang Robin, girl groups are currently experiencing a resurgence of popularity in South Korea and he hopes to replicate that here in the Philippines even amid the popularity of P-Pop boy groups in the country. This also marks the first time that Universal Records ventured into P-Pop, though the company is no stranger to K-pop and in launching Filipino boy groups.
"When Tatang Robin found me this year, I said it's a good thing you found me. He shared his plans. It was really his training, his knowledge and his background in Korea as an artist/comedian [that drew us in]. Sanay siya sa showbiz in Korea. The training was very important to us and we know that he would also understand the way we work because sanay rin kami to work with Korean artists. Our goal really is to be able to bring the Filipino talents that we can be proud of, that we're able to create a P-Pop group here and then eventually globalize [them]," Universal Records Managing Director Kathleen Dy-Go tells Metro.Style.
"It's the discipline and training we're after. I think it's the right fit," Dy-Go adds, commenting on Universal Records venturing into co-management with SBTown of YGIG.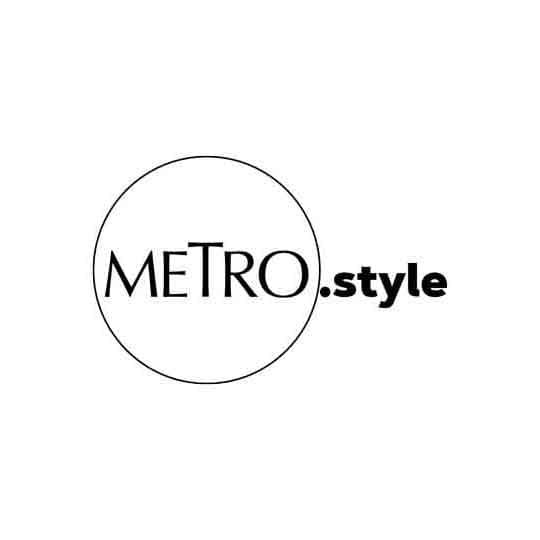 Universal Records Philippines along with SHOW Co., Ltd. have agreed to form a strategic partnership to further strengthen its hype and exposure here in the country. Present at the contract signing ceremony were Universal Records Operations Manager Peter Chan, Managing Director Kathleen Dy-Go, along with ShowBT Korea, SHOW Korea, and SBTown Philippines CEO & President Geong Seong-Han, also known as Tatang Robin, with Ethan Yang, and Adie Hong.
Just like SB19, the YGIG members went on an extensive training under SBTalent Camp through the supervision of Adie Hong. After a couple of years of training and rehearsals, SBTown is now ready to showcase the talents of their young female artists.
YGIG is Tatang Robin's first set of artists to debut following the success of P-Poop boy group SB19. According to the YGIG members, one of the major goals of the group is to establish a strong connection to their audience that will build a solid foundation of their fan base. One of the ways to connect with the audience is by naming YGIG's fandom WeGo—apropos to the group's name You Go, I Go.
YGIG is launching with the lead single "Shaba Shaba" which is expected to captivate the public through the its catchy and upbeat vibe that will surely be a hit among all ages.
The song "Shaba Shaba" is sort of a love spell cast through the song's concept. It is also a word play of the Tagalog phrase, "Siya ba?" Shaba Shaba is a song that expresses the charm of YGIG as the ultimate girl-crush, with its authentic hip-hop rhythm and addictive melody.
The YGIG members were also empowered to write the witty lyrics of the song. Along with their training on singing and dancing, YGIG's creativity is also being continuously enhanced in the process by conceptualizing and writing their own lyrics.
If you're ready to embark on this journey with P-Pop's newest stunner YGIG, here WeGo!
Photos courtesy of Universal Records Philippines