Reinventing Ivana Alawi: The Digital Star Is Now a Leading Lady
Top YouTube content creator and breakthrough buzzmaker Ivana Alawi is taking the teleserye sphere by storm as she stars in the new series "A Family Affair"
In a world where a single click echoes through every crack and space, the daily upkeep of one's digital presence is proof that content creation has slowly become a staple for brands and personalities alike. As a pop culture barometer, entertainment entities are fast embarking on fresh and alternative platforms alongside the traditional radio and television route.
The lush but brisk-changing landscape of showbiz also steers public figures to probe other online orbits to stay apace with the switch to cyber communication. The most sought-after social media influencers today, for one, invest time in filming themselves and floating day-to-day posts, both sponsored and not. But before even starting and making it to deals and contracts, these online content creators are geared towards one common goal: self-expression.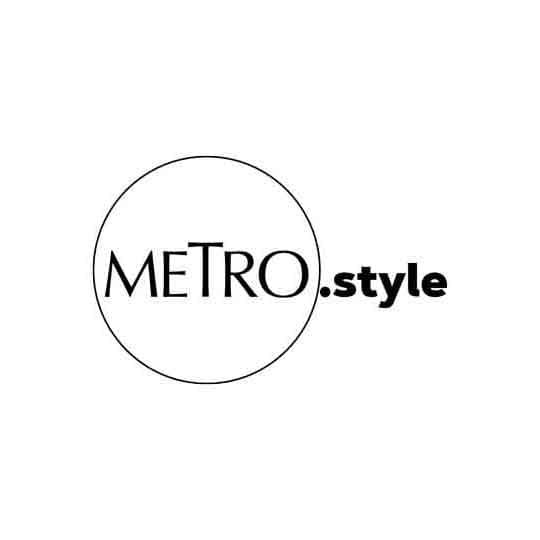 "A Family Affair" star Ivana Alawi in her first-ever Metro cover | On Ivana: Custom white suit by Chynna Mamawal and white bra by La Senza | Photo by Dookie Ducay
The birth of a digital star
The same tectonic shifts transpired in the life of Ivana Alawi as she launched her YouTube channel in 2019. Her first-ever post was a total clickbait: "My Secret to Bigger Boobs." This was followed by her first vlog, filmed by her younger sister Mona, as they casually strolled around the mall. Then a newbie in the vlogosphere, she did all sorts of contents that netizens usually like to consume: What's in My Bag?, Mukbang, travel and prank vlogs, as well as the ubiquitous "Jojowain o Totropahin Challenge" that is famous among Filipino vloggers.
Until one day, what seemed like an ordinary "A Day in My Life" video forever changed the course of her life and career. That vlog, uploaded on October 30, 2019, shows her waking up, making the bed, sorting her clothes, hand-washing those clothes in their garden (wearing an oversized yet form-fitting black sando), playing around with her sister and their mom in the kitchen, cooking adobo, and eating what she whipped up herself. It all looks ordinary when you read it, but it's different when you watch Ivana do them. This vlog remains to be her most watched video with more than 30 million views, as of this writing.
In only a matter of months in an oversaturated market, she has managed to outnumber the fan base of the most followed internet celebrities in the country, thanks to her authenticity and being raw, real, and relatable. She would eventually be at home on the platform, resulting in her being named as the Philippines' leading content creator in 2020 and 2021. This is proof that she has truly cemented her mark even in a crowded territory. With the influx of 15.5 million subscribers on her YouTube channel alone, plus 19 million followers on Facebook and 8.1 million followers on Instagram, Ivana's social media following continues to grow and bewitch endorsements left and right.
Ivana's vlogs are catchy and memorable, so much so they have spurred recreations and memes online. In one of her viral vlogs, she surprises her mom, sister Mona, and brother Hash dressed up as "Ivan" (which she introduced as her long lost brother), complete with a short-haired wig and tattoos. This online persona was what actually inspired Ivana's first Metro cover shoot, as she now channels that one-of-the-boys vibe in her first project as a leading lady.
She may have skyrocketed to fame, but according to the actress, it is not reason enough to resign from her principles. "Nu'ng nalaman ko na [top one ako], siyempre hindi ko naman nilagay sa [utak ko]. I still want to be humble and I know that there is a lot of room for improvement," she affirms. With all the multiple acts that she has made, she adds, "I feel grateful lang and I feel happy kasi siyempre, mahirap mag-isip ng mga content. Mahirap mag-film."
When asked about how she arrived at creating video content, she mentioned that she owes her venture into vlogging to one of her siblings, Mona, who has been her full-fledged supporter throughout her shoot to stardom. "It was my sister Mona. She started vlogging. Actually, we vlogged when we were teenagers," she says. "Sabi niya, 'Ate, try mo lang.' Kasi, lagi siyang tumatawa sa'kin. Sabi ko, 'Ano bang nakakatawa?' Sabi niya, 'Baka may magkagusto sa ugali mo. You can be who you are.' That's how we started."
Mona, who started a YouTube channel back in 2017, has become a social media influencer herself, with more than 3 million followers on Instagram.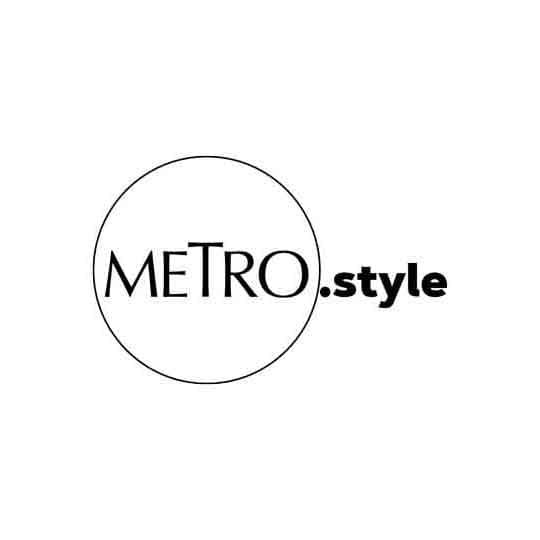 On Ivana: Custom tuxedo vest and cummerbund by AJ Javier, and trousers by ZARA | Tattoos by Tattumundo
Childhood takeaways
Born Mariam Sayed Sameer Marbella Al-Awi to a Moroccan father and Filipino mother, Ivana was born in the Philippines. For a few months, her family resided in the country but relocated to Bahrain shortly after. She was raised in the Muslim region until around the age of six, but parted from her father upon her parents' separation. Ivana headed back home to Manila on her own when she was six or seven years old to be with her mom. "I flew by myself to go to my mom kasi mas mama's girl ako," she says.
Having been raised in a mixed-race household, Ivana has both been fostered with a combination of Moroccan and Filipino-centric culture. Her dad, who is the more stringent parent, used to press strict directives on her. "Bawal akong makipag-friends sa boys! He was very strict. Gusto lang niya akong i-protect," she claims in his defense. In contrast, she declares that her mom is the more "open" one. "If you want to wear sleeveless, mag-sleeveless ka. You know, there's nothing wrong," she mimics her mother. "It's two different upbringings and I learned a lot from each of them."
Ivana also added that she was able to soak up several chunks of wisdom from her mom that are worthy of contemplation. She often assimilates these teachings into her own mold, and later used them as a moral compass to guide her choices and motivations in life. She tells Metro.Style, "I think one of the most valuable lessons is to always treat people well, kasi no matter who that is—kahit nagtatrabaho siya or an employee or kahit sino man 'yan—treat them equally."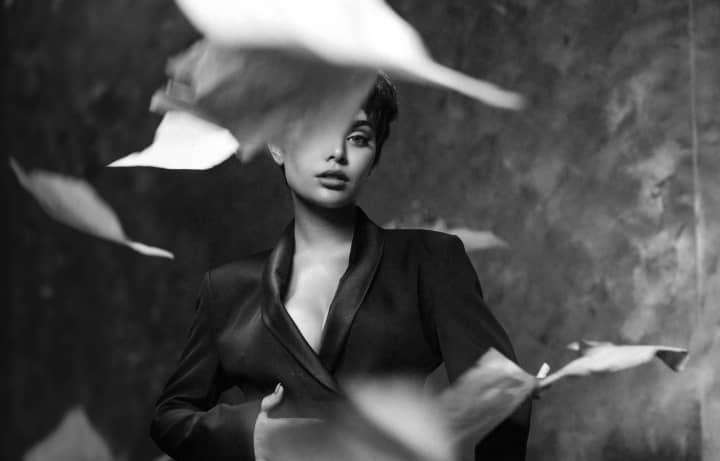 Photo Gallery
Photo Gallery
Being a breadwinner
Growing up, Ivana has nurtured a close relationship with her mom. She considers her the fuel to her fire, driving her to act on her dreams. Ever present through her ups and downs, her mother Fatima Marbella is her lifelong motivator. In exchange, Ivana treats her to an exquisite life—the latest being the house that she bought for her and Mona.
Seasoned in pulling pranks on her family as a form of endearment, Ivana spices up her escapades with giving random gifts to strangers, her mom, and her siblings. "Feeling ko kasi, 'yung love language ko talaga is giving gifts. Ever since nu'ng bata ako, kahit may kaunti akong pera, lahat binibigay ko sa mom ko. Kahit walang matira sa'kin, happy ako, basta makita ko silang happy."
Generous and giving by nature, Ivana also noted that she toiled hard for the things that she showers her Mama and siblings with. "Ako kasi, pinag-iipunan ko talaga and I work hard for it. I work really hard," she emphasizes. When asked how she felt about being the head of the household, she humbly says, "I don't think [na] ako lang 'yung breadwinner. Feeling ko naman, lahat kami, nagtutulungan. My brother [and] my sisters—kapag kumikita sila, binibigay din nila sa family."
Being her own boss
Hailing from a business-oriented family and with her father as a business owner, being her own boss has always been on her mind. "My dad was a businessman and he was very, very good at it, so feeling ko nu'n, siguro I want to learn from him. I want to be like him kasi he was really good at running his business. He opened a restaurant, which was the number one Filipino restaurant in Bahrain. It was a Filipino-Thai cuisine, and everyone would fly in to just eat there. It was such a nice [thing] na parang everyone knew our restaurant, so I wanted something like that."
Faithful to her promise of founding a self-run business, she has recently started her beauty brand, Ivana Skin, where she serves as the CEO. As a beauty and business aficionado herself, Ivana shared how she awakened her entrepreneurial spirit, saying, "I started Ivana Skin because ever since I was young, I'm always into skincare, so I would do DIY scrubs [and] DIY face masks." With a wide spectrum of products, the Ivana Skin selection stretches from body bars to clarifying toners and creams.
Passionate about business, she also hopes to champion beauty coupled with self-esteem and self-love. She believes that being confident is a basic element of beauty. Just as how she finds joy in her own beautiful self, Ivana offers, "I believe that 'pag confident ka sa skin mo, lumalabas 'yun, and I always want to make other people feel confident."
Rising leading lady
Ivana shared that her first forays into acting took shape at a tender age when she would play pretend with her sister. "Minsan umaarte kami—nag-iiyakan lang kami, pero nagagalit pa sa'min 'yung nanay namin," she recalls. She even replicated her mother's classic mantra: "Bakit kayo nag-iiyakan? Sana 'yung luha n'yo, sa TV 'yan." While sounding like a joke cracked in jest by every wishful mother, the statement paints more like a prophecy for Ivana's forthcoming fame.
Before Ivana emerged into the limelight, she had to overcome several bumps. From celebrity search reality shows to trivial appearances on television, her life now was never just at an arm's length away; it was a joint effort by grit and grace. In 2018, Ivana played her first project as a Kapamilya artist in the afternoon series Precious Heart Romances. Soon after, she was asked to portray a role in the primetime hit FPJ's Ang Probinsyano, which caught the attention of major talent managements. In 2020, Ivana finally sealed the deal with her dream network that is none other than ABS-CBN.
Her breakthrough project post-signing came shortly after, even amidst the pandemic, through a series titled A Family Affair, which casts her alongside Gerald Anderson, Sam Milby, Jake Ejercito, and Jameson Blake. It is directed by Jerome Pobocan and Raymund Ocampo. "I was just waiting for things to get better and sakto nga 'yung tawag ng Star Creatives," Ivana opens in delight. "They were telling me about the story and sa story pa lang, sobrang na-excite na ako!"
The story tackles the secrets that encompass the Estrella family, especially the four brothers Dave (Sam), Paco (Gerald), Seb (Jake), and Drew (Jameson). Being the rose in this thorny romance-driven drama, Ivana portrays the character of Cherry Red, who is the prime love interest of these leading men. Marred by extramarital conflicts and existing sibling discord, the show gears to make the viewers hooked as it treads family feuds, couple disputes, and carnal desires. Shot in the provinces of Batangas, Laguna, and Masbate, A Family Affair is set in a ranch that is supposedly run by the Estrellas. Cherry Red comes in as the adoptive child, who is bound to be courted by the brothers as they transition into adulthood.
Now officially a leading lady, Ivana Alawi has never been enkindled with much eagerness. On the same level, though, she also finds herself anxious at first. "Actually, nu'ng una, I was very, very [nervous]! Kinabahan ako kasi siyempre, [sina] Gerald and Sam ['yun!]" she exclaims, explaining that she only used to see the two on screen. "Nu'ng na-meet ko sila, sobrang bait nila and they were very [helpful]. Tinutulungan nila ako 'pag nahihirapan ako. They were very welcoming and maalaga," she says, referring to the cast and crew. "Mababait," she reiterates. "Para kaming family.
When asked about her first time being a tad bit far from home due to the lock-in tapings, she laments, "It was my first time being away for so long from my family. Usually kasi, I would travel, pero 'yun lang 'yun." At the helm of the series, Ivana herself finds similarities in her character Cherry Red. As she clearly puts a premium on her family, she states, "I found [out that] we have so many things in common like how we value our family and how we love people na todo talaga. Alam n'yong about a family siya, so very similar 'yun [sa akin] kasi malapit ako sa pamilya ko."
Ivana may be one of the most buzzworthy celebrities now both in the traditional and modern media platforms. But it is clear that with a cheerful, down-to-earth personality like hers, wherever her career takes her, she will always be the same Ivana—still going about casual days doing the laundry from time to time.
Now, with a grateful heart, she gestures to her fans and followers with the sincerest thanks through a shout-out: "I would like to say thank you to everyone who's been supporting me. Sobrang na-a-appreciate ko kayo. I love you, guys!"
A Family Affair airs this June 27 at 9:20PM on Kapamilya Channel, Kapamilya Online Live, A2Z, Jeepney TV, TV5, and iWant TFC.
Photography by Dookie Ducay
Creative direction by Eldzs Mejia
Sittings editor: Geolette Esguerra
Makeup by Mickey See
Hairstyling by Brent Sales
Styling by Adrianne Concepcion, with associates Vince Abarra and Dodley Gallardo
Production design by Rocket Design Studio
Tattoos by Tattumundo
Videography by Fold Canela
Shoot coordination by Grace Libero-Cruz and Red Dimaandal
Shoot assistant: Carla Buyo
Shot in Studio LAJ
Special thanks to Star Creatives, Mico del Rosario, Keia Inciong, Des De Guzman, Star Magic, and Lauren Dyogi