Fascinating Women 2023: Nicole Limos-Morales
The young mom and beauty entrepreneur let us into her colorful world
Once a beauty girl, always a beauty girl. That's Nicole Limos-Morales, who started off as a beauty editor of a glossy magazine and transitioned into being a beauty entrepreneur—an equally thriving and exciting career path. The young mom-of-one and self-confessed beauty addict finds joy in helping other women find their space in the beauty world, one lipstick swatch at a time. We talked to this fascinating woman who is on top of her game, and picked her brain about the things she's most passionate about. Read on and get seriously inspired!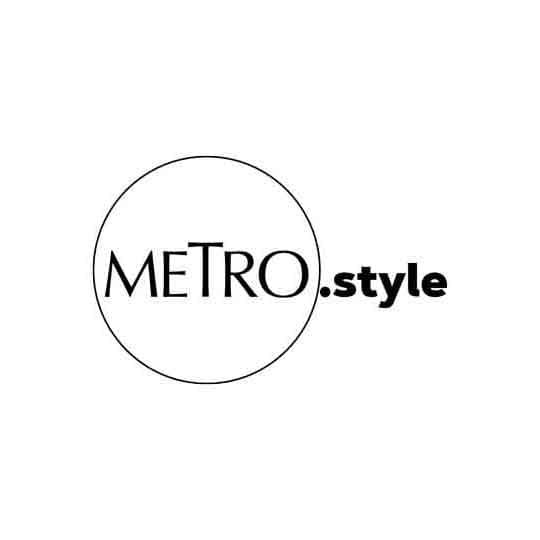 Nicole Limos-Morales | Photo by Dix Perez
Metro.Style: Please tell us a little about what you currently do. Why do you love what you do?
Nicole Limos-Morales: I'm the founder of The Beauty Edit, a relevant guide, a niche community, and a recognized expert in the world of beauty. With what I do now, I'd say I am an entrepreneur with a startup business, but I'm also a trained journalist with over 15 years of experience in both print and digital publishing, which is ultimately my passion and profession. I love what I do because of its potential to make an impact, whether through the beauty boxes that we curate, our community of discerning consumers, or simply the kind of social content we produce.
MS: How long have you been doing this and why do you still do it?
NLM: It is as much my indulgence as my purposeful work. It's a personal passion that I've learned to professionalize. The Beauty Edit started as a one-man team–me!–in March 2020. I worked on content myself from layouts and photos to videos. I designed collaterals, merch, the shopping website even! I learned about plug-ins and codes for customizing it the way I want and all. I was able to fix the payment checkouts which was the most intimidating part for me. I set up my own Google Analytics and so much more. But I guess more important, I set the business properly from the beginning and made sure it was legitimate and official by registering it in the SEC, so I would also take it seriously myself.
MS: What is the best part about your job?
NLM: I think beauty is as much about people as the products they use. And to be honest, they are the best part–the people, the connections and interactions we get from The Beauty Edit community. Here is where relationships feel real because they are. It's the biggest surprise for me as this wasn't part of the business plan when I put up the company.
I was never a believer in making friends on the Internet but The Beauty Edit completely changed that. I've genuinely learned to love and appreciate many members of our community who are constantly in touch through the platform, from our customers and readers, fellow editors and entrepreneurs. I wasn't even aware of it in the beginning but I think this was a result of genuine and deep interest in and care for people. I've led many to find a dermatologist or discover their fountain of youth. I've had nerdy conversations on ingredients with several skincare junkies. I've accompanied many in their shopping sprees albeit virtually whether it's to recommend something or talk about my experience with a particular product. I know many of their personal stories because at some point they've already become friends. I even made it to the guest list of a super intimate wedding of a friend I made through The Beauty Edit.
I also see it as two-way because I also learn so much from many of them. They lead me to brands I've never heard of or beauty treatments I've never tried just the same. The fragrance junkies are a different breed with all their niche fragrance knowledge, it's incredible. Their feedback fuels us to carry on and dream bigger. Many of the conversations with them also inspire the content of The Beauty Edit.
I think one of the fundamental gratifications of the body is to care for it. When you think of it this way, you realize there how beauty is really beyond mere products that make your skin plumper or your lips pinker. They're always tied to an experience, a memory, a thought. And so I also love how we have that opportunity to showcase this world of beauty as moving as the memories to which the products are attached or with the depth and even humor it rightly deserves, apart from the fun parts we're already very much aware of.
MS: Can you share some career milestones?
NLM: I could think of three key things. First, when I became features editor of my dream title, Town&Country, after I decided to quit my first job in publishing of 5 years without a plan. This was a calculated risk–I was heavily burnt out and just knew it was the right time to leave. It was a good decision because I allowed myself time to recharge before looking for the next opportunity. I flourished in Town&Country Philippines because my boss recognized my potential and allowed me to grow. I was promoted and moved positions 7 times throughout the 8 years I worked in this publication, and so I was pushed to excel and live up to what's expected of me. This also highlights the importance of a mentor or a person who believes in you. And this has impacted the way I also now run my company and work with my team.
Second, delving into entrepreneurship, which is a completely different ball game. The Beauty Edit is a company and to be able to carry on with our mission to inform, inspire, empower, and entertain, we also need to be profitable and make healthy margins. I always say I'm an editor first before I'm an entrepreneur. This plays a role in many of my business decisions. It's a challenge too, which is why it's important to be very self-aware and aligned to our core values such as integrity, service, and excellence.
Third, launching The Beauty Edit Box a year after I established The Beauty Edit. This was another risk. There was no premium discovery beauty box in the Philippines when we launched The Beauty Edit Box, a longtime dream. We take the curation of each volume very seriously, making each a true edit with products apt for the box themes and we can truly vouch for. Our customers see this quality and the amount of passion that is poured into each curation, and this is why it has been successful since it launched with every edition selling out in a matter of days.
MS: What advice would you give women who want to pursue a career like yours?
NLM: Always pursue excellence. If you're a creative, your purpose will always be tied to two things: what you're good at and what you love doing. I think those are God's tiny clues to help us figure it out and point us to a direction that would fulfill us.
Remember the one thing that you cannot rush—experience; and the one thing you cannot fake—knowledge. You can't chat GPT real life. Hone your skills, learn from your mistakes (you will make them and that's okay), master your topics, go through the process. That's how experts are made. The reason I am able to sit and talk confidently now in panels and at events is because of over a decade's worth of experience, from using products and interviewing experts to attending events and putting in the hard work. I always tell my team that confidence usually comes from knowledge and experience–which means you don't have to pretend or 'just do it' because it can be learned and come from a deeper and more practical source.
The experiences, the knowledge, the friends, the colleagues, the connections you make are the same that you'll take wherever you go. It's important to build a good, solid foundation wherever you are. People remember good output and great work ethic. Work so hard and be so good that people remember you for the kind of output you produce and as your own person apart from the title you hold at your job.
MS: What difficult times have you encountered and what is the best lesson you got from those times?
NLM: The most difficult times always involved crossroads and making decisions that involve other people. There'd be noise before the path is clear. What I learned is that for those who doubt you, most of the time, nothing you do will ever be enough. Listen to your gut, take your time to process, remember your north star. There are mentors and there are dementors. Know how to tell one from the other.
MS: What advice would you give your 25-year-old self?
NLM: I quit my first dream job around that time, and was clearly in a quarter life crisis. In hindsight, I would've probably benefitted from knowing that the world was far bigger than how I saw it and there was more to explore and experience if I only believed in myself more. I would also tell 25-year-old Nicole to surround and align herself with excellent brands, kind people, and empowering mentors.
MS: Why should women be celebrated more in the career space?
NLM: We have so many roles whether we're married, single, in a relationship, and so much is expected of us in these spheres of our lives. To be able to flourish in a career given all our other roles as a mother, wife, partner, homemaker, sister, daughter, and more is a feat in itself! I was raised by empowered women since my dad was assassinated when I was a toddler. My mom never remarried and took the role of working and raising 3 children by herself with the help of my grandmother. I guess I knew no other world than women leading it.