Fascinating Women 2023: Rosalina Tan & Mary Jane Tan-Ong
The mother-daughter duo candidly harvested lessons from their skincare brand, Pili Ani
One could spend a whole day talking to the mother-daughter duo that is Rosalina Tan and Mary Jane Tan-Ong of Pili Ani, and it will just feel like a few minutes have gone by. Our interview for this feature veered into different stories, from Rosalina's career in organic fertilizers to how Mary Jane had to create a business to solve an unlikely problem.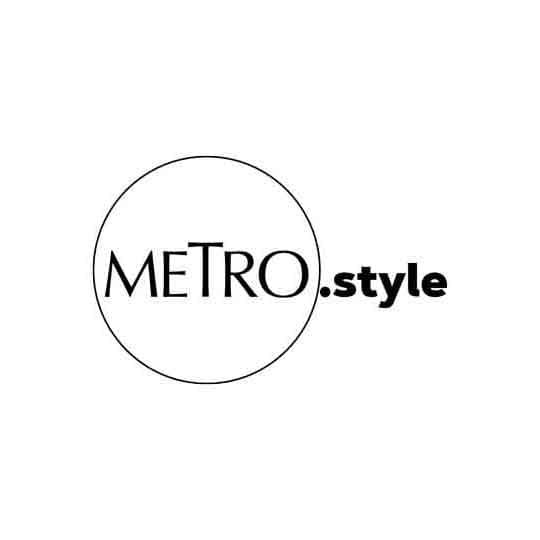 Mary Jane Ong & Rosalina Tan | Photo by Ria Regino
Before Pili Ani launched in 2016, Rosalina would buy hand-pressed pili oil from the local farmers in Naga. She didn't know exactly what to do with the pili oil, all she knew was that every purchase would help the farmers. Soon enough, Mary Jane discovered that her warehouse in the province was filled with bottles of pili oil. Something had to be done. "I told my mama that I will try to find a way to use the pili oil and pursue a business, but she had to stick by it and see it through," Mary Jane shares.
Odd start
The first big breakthrough was when Pili Ani was carried in Kultura Filipino. Back then it was just called Pili. "I then had to do a big marketing study. I did it in the United States, because we noticed a lot of balikbayans liked the product," says Mary Jane. "Pili Ani was a name that came from a long list of suggestions, and is a play on 'chosen harvest' and 'pili harvest.'
Pop-ups in New York during fashion week would follow. "I would join many independent beauty conventions in the States as well, just to get the name out there," says Mary Jane. During the pandemic, they were able to sell through the Home Shopping Network.
International recognition
Recently, Pili opened a flagship store in Mitsukoshi BGC, with internet celebrity Bretman Rock as a special guest. Mary Jane says, "I was seeding Pili Ani products to him for two years and he told us he would use them, especially the Deep Detox Volcanic Exfoliating Mask."
Mary Jane shares, "We're also proud of our Mitsukoshi store as the head of Mitsukoshi Japan would frequent our store in Rockwell. His wife uses our products. At first, I couldn't believe it, but eventually, he approached us and told us we belong in Mitsukoshi, and told us we have a place in their mall."
The validation is the reward for Rosalina's and Mary Jane's drive. Together, they have been subjected to a lot of challenges. Rosalina says, "It's easy to make the product, but it's hard to market it." Tenacity has got them far, starting from scratch and pushing not just their product, but also their vision.
Passion and practicality
Rosalina and Mary Jane explain what Pili Ani has taught them in two parts. Rosalina says, "Without passion in what you're doing, you will be disheartened in the first two years just because you might not see any profit."
Mary Jane, on the other hand, says, "Passion is not enough. If I could go back and tell my 25-year-old self one thing, it would be about getting organized early and learning how to balance passion with a practical approach."
Dream big
Both admit that there is nothing wrong with being on a constant learning curve. They draw from their power as women to stay on the course. "Women tend to be more hardworking," says Rosalina, whose life story could be a whole separate feature on how a woman can change the rules of a so-called man's world. "It's sad that we have to do more to prove we can do what men can, but that's exactly the reason we should believe in our capabilities."
It's with these words that one wouldn't be surprised that Rosalina and Mary Jane continue to dream big for Pili Ani. The next goal? "I want to see Pili Ani in every other duty-free airport shop across the world," says Rosalina.
Article by Olivia Sylvia Estrada
Photography by Ria Regino
Hair and Makeup by Patty Cristobal
Photographer's assistants Warren Diotay and Hipolito Gangani
Special thanks to SmartBite