5 Virtual Fashion Influencers Who Are More Stylish Than Us
Look how the world of fashion moves a leap further through the emergence of virtual influencers.
Big fashion brands have been diving into the metaverse, and we are here for it!
In the 2010s, the online world experienced an influx of relatable social media influencers who would help promote brands by wearing and talking about their clothing. As we move further into the 2020s, we see these brands stepping forward by styling virtual influencers as well.
These avatars have been seen to be dressed head-to-toe wearing brands like Prada, Louis Vuitton, and Chanel. Although it may take some getting used to, there are a myriad of benefits in choosing to utilize virtual influencers for promotional uses.
The artificial property of virtual influencers give brands more control over the campaign and the flexibility to be more creative when creating a story to help sell their clothing. Unlike real influencers, avatars are molded into how their creators and designers want them to be or look in order to more easily reflect how the brand envisions their clothing and campaign to look. Virtual influencers are also able to more easily emanate an out of this world image that is enticing to brands.
Since these avatars are unreal and difficult to relate to, it is doubtful that real influencers would get phased out. However, this opening in the metaverse has created the opportunity for brands to better execute their more fantastical and imaginative ideas to the next level.
View the gallery below to see our Top 5 virtual fashion influencers. Tell us who you think could be the next virtual it girl!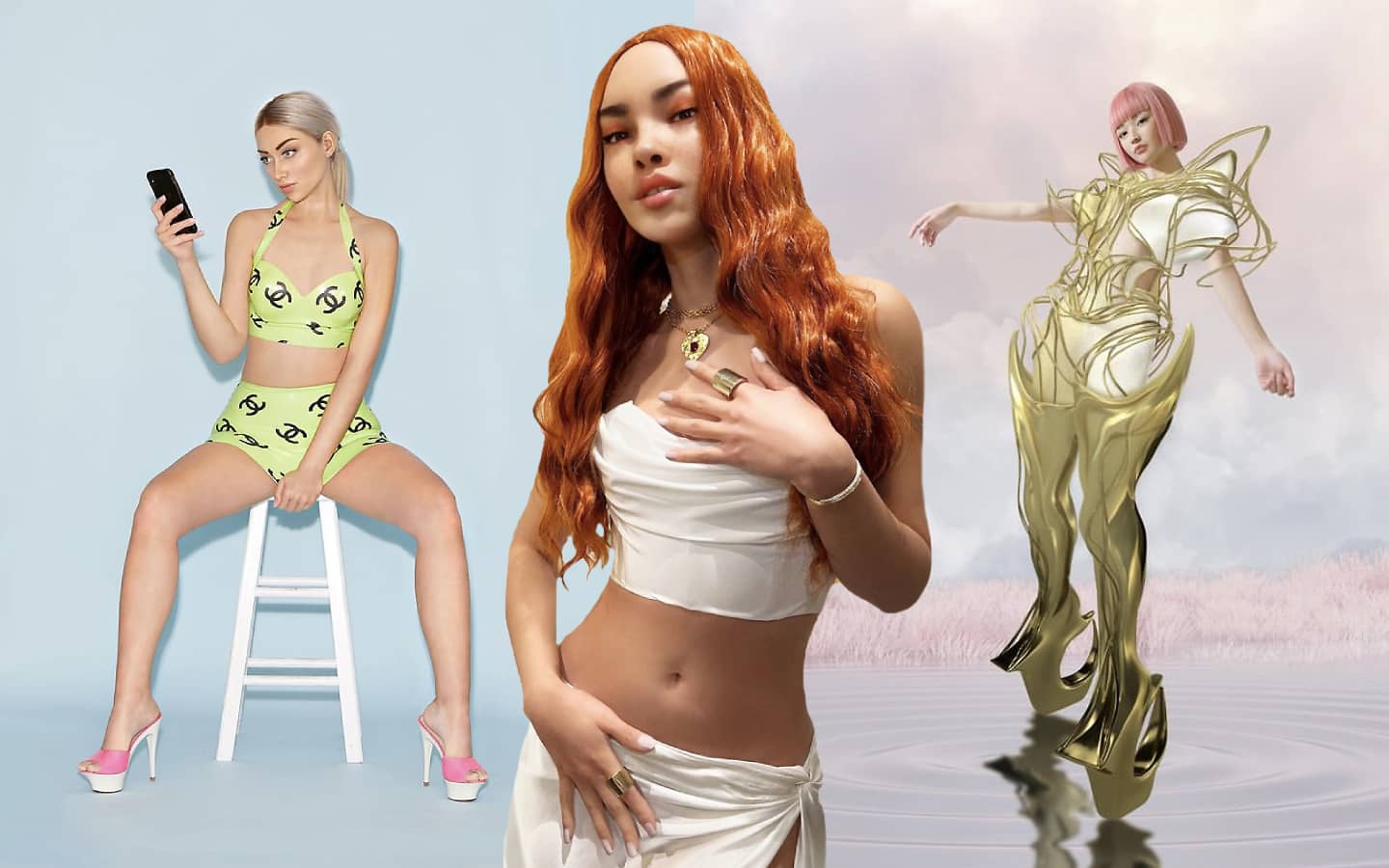 Virtual Influencers
Virtual Influencers