Iconic Filipino Designers Celebrate Filipino Cotton And They Are Just Wow!
The designers, alongside Pinto Art Museum, aim to bring back the wonderful culture of crafting fabrics from local cotton
Last week, five iconic Filipino designers did a show at Pinto Art Museum, celebrating the art of making fashion from pure cotton from the Philippines. Aptly named "Algodon" (the Spanish word for 'cotton'), the show presented creations of Pepito Albert, BARBA, JC Buendia , Tonichi Nocom, and Randy Ortiz, re-imagining the inabel fabrics made from pure cotton in the Philippines, using organic dyes.
The show aims to revitalize cotton farming in Pinili, Ilocos Norte. In the speech of Dr. Joven Cuanang, president and founder of the museum, he said that "For twenty years, cotton farming stagnated in Pinili--in fact, in most of Ilocos and the rest of our country. Our effort is a small step in revitalizing it. We want to demonstrate that this is possible." This show is aimed to be a catalyst for awareness and action that our cotton farming industry can thrive. "Over the last six years, we nurtured it from the seed farm to fiber to fashion. Farm-produced cotton has its rightful place in our times. It is part of our cultural heritage. It should be revitalized all over our country," he continues.
The designers have been championing local materials since before. Using the inabel fabrics and ethically-sourced cotton used for fabrics, magic was created onstage by our well-loved fashion designers.
The night's aim was for the farming community to supply sufficient fibers for the weavers to produce 100% pure cotton inabel. Now, with the help of the local and national government, what once were just two hectares devoted to cotton farming became to 20, providing enough livelihood and supply. And this is just the beginning.
See more of then looks from the show in the gallery below!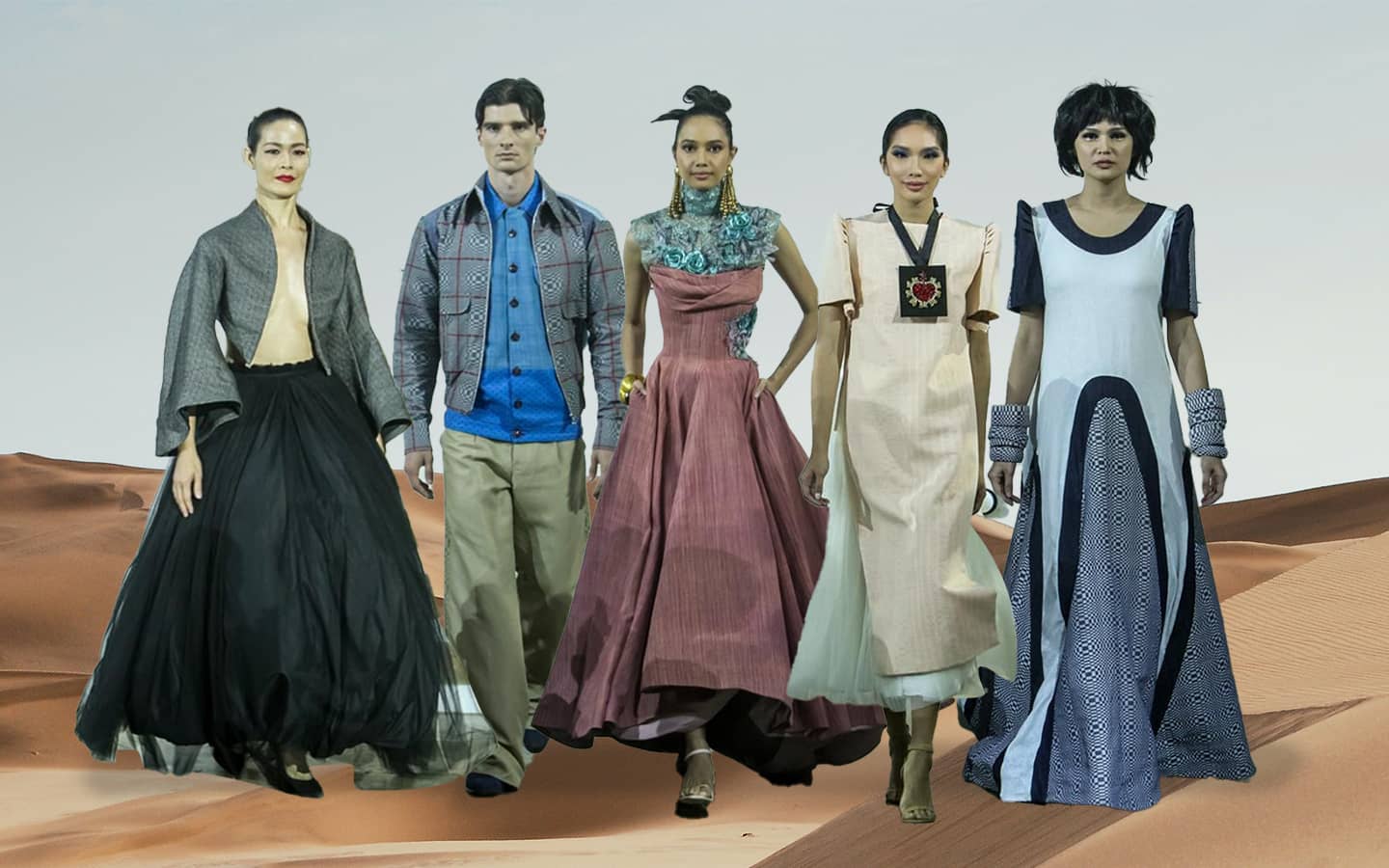 Algodon Show
Algodon Show
Photos by Nelson Villarica
Art by Raff Colmenar