This New Pinoy Food Hub Has Exciting Take On Classics
Kalderetang Fried Chicken? Tinola Rice? Tatatito makes a case for Pinoy food in an endlessly busy and modern setting
In an endless sea of restaurants and businesses touting Filipino food, standing out could be a real challenge. But when you have things like Sarsaparilla BBQ Pork Liempo, Crispy Pata Kare-Kare, Kalderetang Fried Chicken, Crispy Binusog na Pusit, and Tinola Rice cooked in bamboo in your menu, standing out is inevitable.
Tatatito is the new restaurant venture of the Mc Wilson Group (MCW), the same people behind Tokyo Bubble Tea (originators of the bubble tea in the Philippines) and Honeybon Cakes. It's their family's take on comfort Filipino cuisine, just like how they infused their playfulness with the name. "Tatatito '' bids the Filipino come-on with "tara dito" (come here), an open invitation for everyone to come and enjoy the food as much as the company.
Their comfortable familial roots also translates to the restaurant's laidback and relaxed atmosphere. Reminiscent of resorts, the restaurant is filled with natural light from floor-to-ceiling windows, a high ceiling adorned with bamboo light fixtures, and a spacious dining area on the ground floor (with a bar) and the mezzanine that can seat up to 72 people comfortably while observing social distancing. It makes one feel right at home.
But it's the food that will make you go back to Tatatito time and time again.
"Tatatito has full trust in the standard of Filipino recipes and delivers from the rich anchor of Filipino culture. We want to showcase Filipino food in the global setting," says Reagan Tan, CEO of The Mc Wilson Restaurant Group. "We're incredibly proud of our menu offering. We invite people to come to our restaurant, discover our food, and really let our food do all the talking."
Through their menu full of Pinoy classics peppered with a few twists, Tatatito is a testament that Filipino cuisine has a place in the modern setting. Here are just some of the must-tries at Tatatito.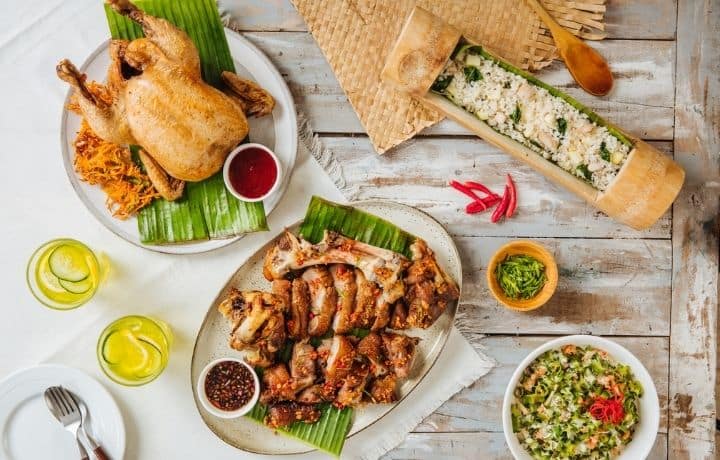 Photo Gallery
Photo Gallery