Editor's Picks: 12 Sensational Seafood Dishes To Love
Ease into the lifestyle one delicious dish at a time!
Bikini babe and award-winning actress Nadine Lustre has been living in Siargao for a while now, and she admits island life has had a huge impact on her lifestyle choices. One huge change is her decision to become a pescatarian and eventually, a vegetarian.
"Now, I'm focusing on health and fitness. I'm eating more healthy food. Hopefully, I'm successful [in] becoming a full-on pescatarian and vegetarian. That's my plan," Nadine told Dr. Aivee Teo in an interview last 2022.
As someone who loves steak, Nadine confesses the change isn't easy. "I love meat," she admits. "You really have to dive into it. You can't be half-assed… I'm such a foodie so it's difficult, but I'm willing to try."
A pescatarian is someone who eats fish and seafood, plus plenty of plant-based food, but no meat or chicken. Some may include eggs and dairy.
If you're thinking of eating healthier, a pescatarian diet is an easier option to going full vegetarian. And it's a lot easier to incorporate into your lifestyle. You don't even have to look for a restaurant that specializes in pescatarian food when dining out, because many restaurants have great seafood and vegetable options on their menu.
Here are 12 restaurants with sensational seafood options that you can try. Guess what, they're perfect choices for dining out during Lent, too!
Some tips: tell your server that you're a pescatarian and for his or her recommended dishes. Make sure no beef or chicken stock is used in your meal. Go heavy on the vegetables and noodles. And treat this as an adventure of discovery and allow yourself to relish all the fabulously flavorful seafood there is out there!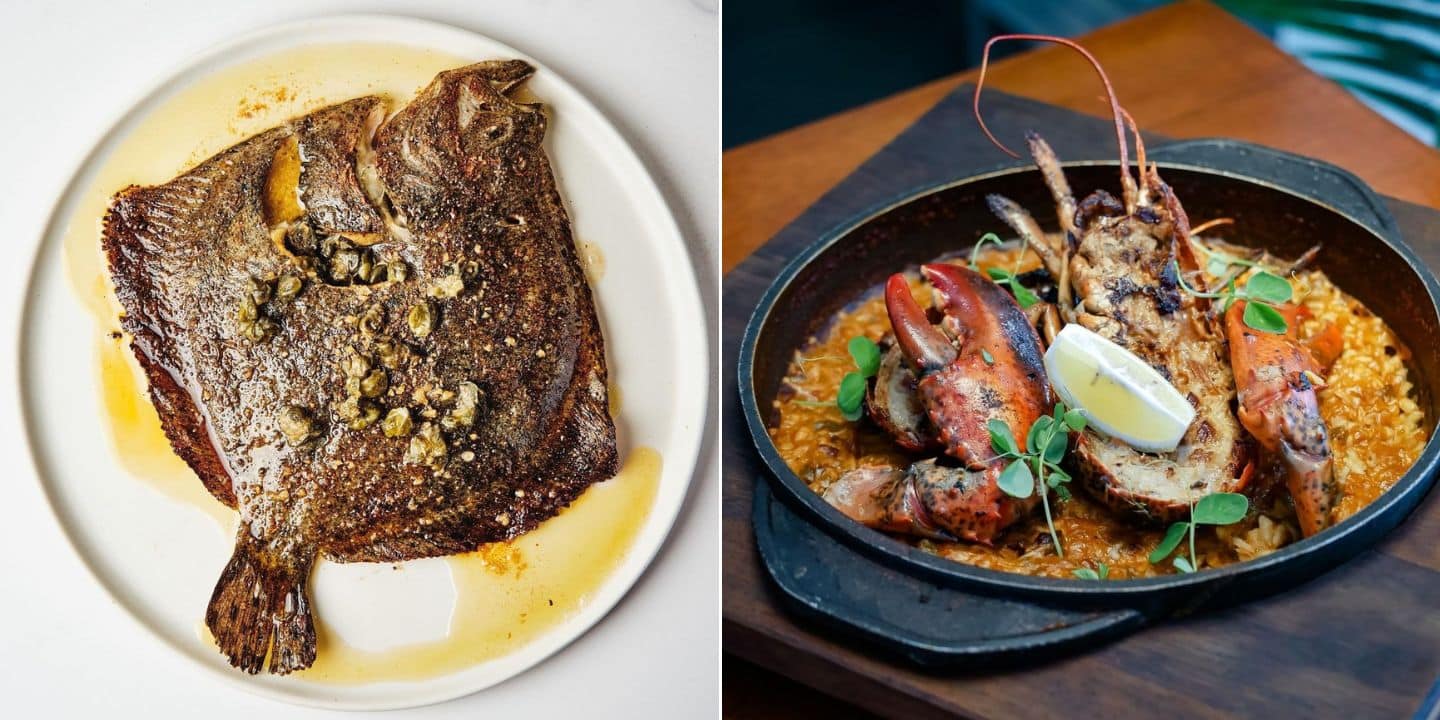 Sensational Seafood
Sensational Seafood
Lead photos: Nadine Lustre's Instagram, Ember, Rumba, Antonio's at PGA Cars