The Vanilla Girl Look May Conquer Living Rooms In 2023
This soothing style is reminiscent of Japandi… it's for minimalists who want a little something extra
Renovating your rooms this year? Fans of minimalism who can't commit because they want a little more will be happy to discover the "Vanilla Girl" décor trend which forecasters say have all the potential to be a hit for living rooms in 2023.
This style has all the soothing effects of the Japandi trend, a mixture of Japanese and Scandinavian aesthetics. Welcome shades of beige, white, almond and oat into your rooms, but give the palette some life by introducing textures. Boucle upholstery have a place here, as well as fluted paneling and veined white marble. Curved shapes also lend softness to this look.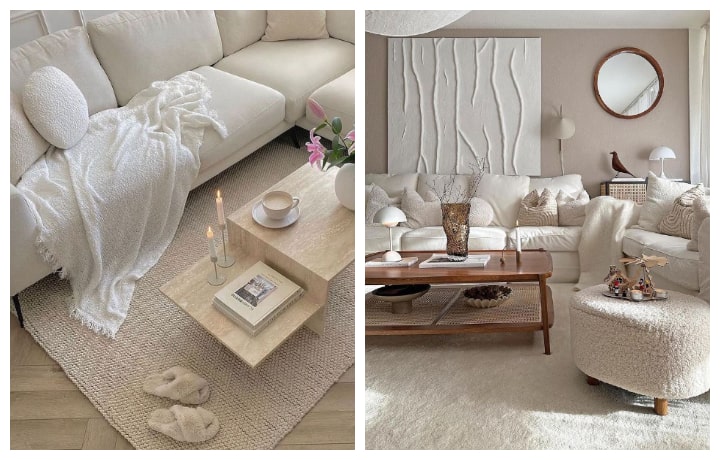 Photo Gallery
Photo Gallery
The term "vanilla girl aesthetic" has over 450.6 million views on TikTok as of this writing. Convinced about this trend?
Cop the look with these picks:
Banners and Thumbnails by @minimalistic.designs @decorporium