Fascinating Women 2022: Jodi Sta. Maria
In an exclusive interview, "The Broken Marriage Vow" lead actress, who's marking her 25th showbiz anniversary this year, talks about her latest role and her learnings from portraying it
When Jodi Sta. Maria was offered the lead role in The Broken Marriage Vow, the Philippine adaptation of UK's Doctor Foster, the first thing she thought of was "Bakit ako?" She just wrapped up the drama revenge series Ang sa Iyo ay Akin at the time, and here was another melodrama knocking at her door.
For the bosses and the Filipino viewers, who know what Jodi is capable of, the question that was more apt was "Why not?" After all, throughout more than two decades of her career as an actress, she has proven time and again that she never does anything half-heartedly. When she lands a role, she truly immerses herself into it. Jodi is thankful for the roles she's been blessed with; though they may be similar in some ways especially in terms of being strong, independent women, they're also created differently to allow Jodi to shine in a different light each and every time.
Jodi is known and well-loved for her roles as Maya in Be Careful With My Heart, Amor Pangako Sa'Yo, Mona and Lisa in Sana Dalawa ang Puso, Fina in Sino ang May Sala?, and Marissa in Ang sa Iyo ay Akin. Today, this inspiring, seasoned actress is making waves as Dr. Jill Ilustre in The Broken Marriage Vow. Her character is a career woman but she's first and foremost, a mother and a wife. Her family is her priority, and she has a picture-perfect life until she finds out her husband (David Ilustre, played by Zanjoe Marudo) is cheating on her with a younger woman (Lexy Lucero, played by Sue Ramirez).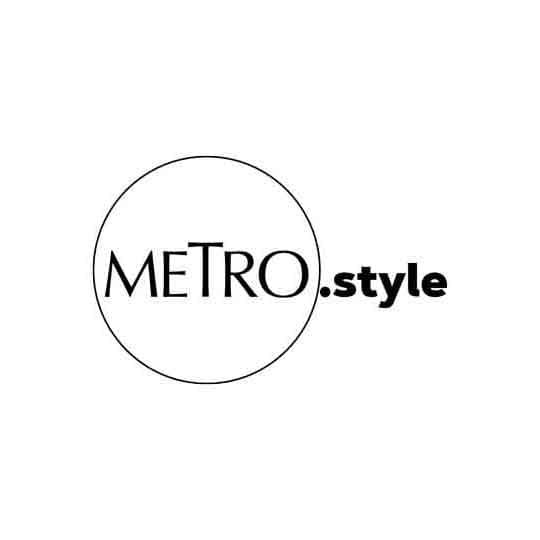 On Jodi: Hair accessory by Mirth & Yift | Photography by Doc Marlon Pecjo
There was obviously a huge deal of pressure that came with portraying this character since it's from a British series with a number of adaptations in France, Russia, India, Turkey, and of course, South Korea that gave K-drama fans the high-rated The World of the Married. But Filipino series have their own charm, and The Broken Marriage Vow maximized the opportunity to lend the material that distinctively Filipino flavor. Jodi as Dr. Jill, with her strength and motivations in life, is someone many Filipino family women can relate to and be inspired by.
Jodi shared during her solo press conference for the series, "Alam mo siguro, if there's one thing na similar kami ni Dra. Jill is when we are put in a situation kung saan medyo difficult, siguro parang we try as much as possible to stay calm and collected. And you know, maging logical as much as possible. Siguro Jill and Jodi are the same sa pagiging passionate sa mga bagay na gusto nila sa buhay nila, or 'yung mga bagay na pinapahalagahan nila, siguro we are similar that way."
"Passionate"一that's the perfect word to describe Jodi who doesn't only excel as an award-winning actress but also showed a great example when she pursued studies later on in life. Above everything else, she's a mother, and to give her son Thirdy the best life possible tops her life's ultimate goals.
Jodi and her The Broken Marriage Vow co-stars Zanjoe and Sue are currently featured on Metro's digital cover. Check out our cover story here, and read more of our exclusive interview with Jodi in the gallery below: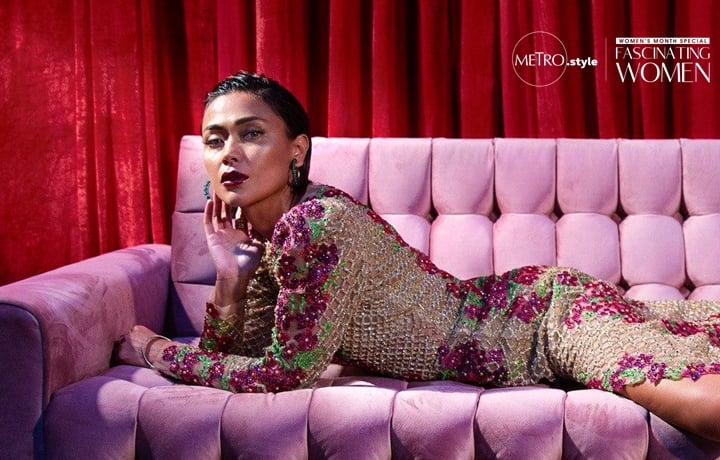 Photo Gallery
SWIPE LEFT OR RIGHT
TO NAVIGATE BETWEEN PAGES
Seeing the final edited pilot episode/week of "The Broken Marriage Vow" for the first time
Photo Credit: On Sue: Gown by Mak Tumang | On Zanjoe: Suit by Mark Bumgarner and barong shirt by Glyn Alley | On Jodi: Gown by Mak Tumang and accessories by Mirth & Yift
Her loved ones who she gets to talk to about acting and her performances
Photo Credit: Dress by Mark Bumgarner, necklace by Natalya Lagdameo, and vintage earrings by Chanel
Seeing netizens' reactions on "The Broken Marriage Vow"
Photo Credit: Gown by Mak Tumang and accessories by Mirth & Yift
Her favorite scenes in the series
Photo Credit: Gown by Mak Tumang and accessories by Mirth & Yift
Lessons on marriage and motherhood from Dr. Jill Ilustre
Photo Credit: Custom gown by Bella Borromeo, earrings and rings by Natalya Lagdameo, and heels by Jefferson Si
Her favorite quality/trait of Dr. Jill that she also possesses
Photo Credit: On Jodi: Custom gown by Bella Borromeo, earrings and rings by Natalya Lagdameo, and heels by Jefferson Si | On Sue: Gown by Ehrran Montoya
Her favorite line by Dr. Jill and how she relates to it
Photo Credit: Custom gown by Bella Borromeo, earrings and rings by Natalya Lagdameo, and heels by Jefferson Si
Her advice to women who've been cheated on by their husbands
Photo Credit: On Zanjoe: Barong bib by Jaggy Glarino and trousers by Kelvin Morales | On Jodi: Custom pantsuit by Vin Orias and accessories by Natalya Lagdameo
Working on this project in the middle of the pandemic
Photo Credit: Dress by Chris Nick, rings by Natalya Lagdameo, bangles and chokers by Nawa PH, and earrings by Mirth & Yift
Being a mother to a teenage son
Photo Credit: Dress by Chris Nick, rings by Natalya Lagdameo, bangles and chokers by Nawa PH, and earrings by Mirth & Yift
Turning 40 and her thoughts on aging
Photo Credit: Gown by Mak Tumang and accessories by Mirth & Yift
Setting career goals
Photo Credit: Custom suit set by Vin Orias, accessories by Natalya Lagdameo, and heels by Chris Nick
Message to her 15-year-old self as she's about to mark her 25th showbiz anniversary
Photo Credit: Hair accessory by Mirth & Yift
Photography by Doc Marlon Pecjo
Creative direction by Patrick Ty
Sittings editor: Geolette Esguerra
Makeup by Ting Duque
Hairstyling by Francis Guintu
Styling by Patricia Coronado with associate Rochellashaye Manabat
Set design by Gideon Hermosa, with furniture from KARE Philippines
Shoot coordination: Grace Libero-Cruz, Ceia Ylagan, and Judy Arias
Videography by Spotlight Creatives
Video producer: Bria Cardenas
Special thanks to Dreamscape Entertainment, Deo Endrinal, Billet Sangalang, B617 Management, Biboy Arboleda, and Ailleen Discaya