Meet The Members Of New K-Pop Girl Group Lapillus
Introducing MLD Entertainment's newest six-member girl group, with members Shana, Chanty, Yue, Bessie, Seowon, and Haeun
K-Pop just keeps on growing, whether it's in terms of new groups, new music, and the fan base. Exciting things seem to be always in store, and one that we're particularly excited about is MLD Entertainment's latest girl group, Lapillus. "Lapillus" is a Latin word that means "a jewel whose color changes depending on the direction of light."
The group is made up of Shana (Japanese - leader and vocalist), Chanty (Filipino-Argentinian - vocalist), Seowon (Korean - vocalist and dancer), Bessie (Korean - vocalist and rapper), Yue (Chinese-American - vocalist and dancer), and Haeun (Korean - dancer and maknae). Alongside their launch is the release of a catchy and upbeat single, "HIT YA!"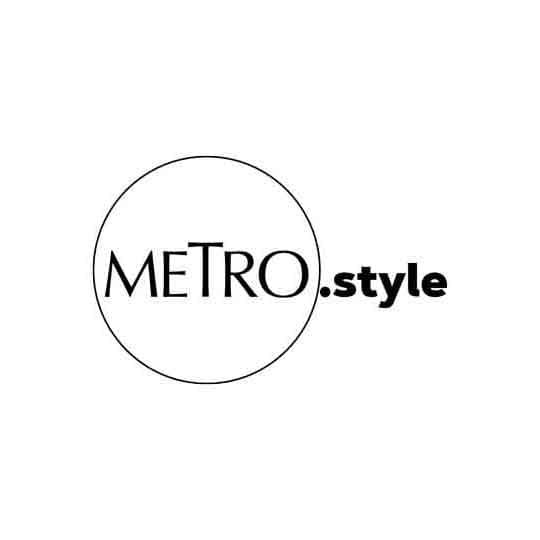 MLD Entertainment's new girl group Lapillus (seating, from left: Shana, Chanty, Seowon | standing, from left: Haeun, Yue, Bessie) with Tim Kim, CEO of KAMP Global, and MLD Entertainment CEO and producer Lee Hyung-jin
"In 'HIT YA,' you can see our six members' charms, and you can see a really strong performance and a really addictive hook," shared Bessie (as translated by Yue).
The members of the newly-launched K-Pop girl group recently participated in a virtual press conference, where they talked about their journey into the Hallyu scene. Also present in the event were Lee Hyung-jin, MLD Entertainment CEO and Producer; Tim Kim, KAMP Global CEO; and Lauren Dyogi, ABS-CBN Head of TV Productions and Star Magic.
One of the members of Lapillus is Filipino-Argentinian Chanty, who was a former Star Magic talent and actress. From her days as Lena in Starla, Chanty has transformed into a rising K-Pop idol, who is confident and ready to take on the world.
Along with this new career milestone, Chantal now takes on the stage name Chanty. During the press conference, in reply to a question from Metro.Style, she shares a cute story about this change. She said, "Chanty was actually just a nickname that my family and friends call me. And so, just using that name for like the global platform kind of feels like, I don't know, it's been just so unexpected. According to MLD, based on what I've noticed, Chanty kinda sounded cute to them. Chanty! And they also have a little bit of a hard time pronouncing Chantal, too. It feels really cute and nice."
Asked about the interesting things they discovered about their fellow members when they were training, Yue was quick to describe their leader, Shana, saying, "When I was training, I found out that Shana is really good at cooking. It's not just normal cooking. It's like healthy food but she makes it, like, super good. It was good for us when we were dieting. We couldn't eat a lot of certain foods like cakes or cookies, like that. But she would make them in a really healthy way and in a low-calorie way so we could enjoy food that's usually unhealthy in a healthy way… She's really famous for her chocolate oatmeal bundt cake."
Seowon answered next and shared her own observations: "When I was training, I found out Chanty and Bessie [are] really good [at] singing. Chanty has a princess-like voice and Bessie has a pop voice."
Star Magic also asked about who they want to collaborate with in the future. It's Dominican singer Natti Natasha for Shana, BIG BANG's G-Dragon for Haeun, 2NE1's CL for Bessie, Apink for Seowon, BTS for Yue, and Shakira for Chanty. Chanty talks more about her choice, saying, "I've always listened to her songs even when I was younger, and I like how she dances. Even up to this moment, she's still releasing really cool and addictive kinds of songs. She really has this positive aura and message to the world, which I kind of wish to do the same and together with her, hopefully."
Check out the gallery below to see photos of the members of Lapillus: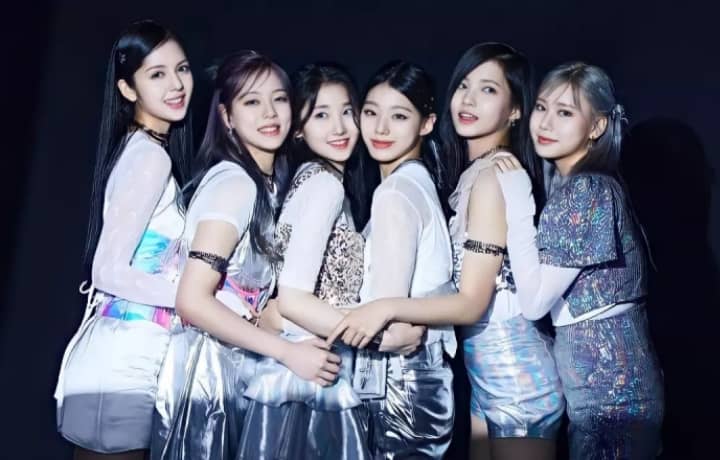 Photo Gallery
SWIPE LEFT OR RIGHT
TO NAVIGATE BETWEEN PAGES