Iza Calzado on The Role of a Lifetime: Motherhood
Iza Calzado absolutely glows in the brand-new role she took on as she basks in the glory of first-time motherhood—a journey of peaks and valleys she wholeheartedly shares in this Metro.Style exclusive
Ellice Ceñidoza-Villarosa. Sang'gre Amihan. Zora the first Darna. Starting Over Again's version of Mama Mary.
These are the iconic roles that will forever be associated with critically acclaimed and well-loved actress Iza Calzado. At 40, Iza is reveling in her new season and in her biggest role to date: motherhood. The beloved Mama Mary lookalike is now Mama Iza herself.
In the years that Metro would often feature Iza on the cover, conversations were centered about the latest project, a milestone in her career or a recent work, or her style, but this time around, it's all about her journey as a mom which is a refreshing change for the actress.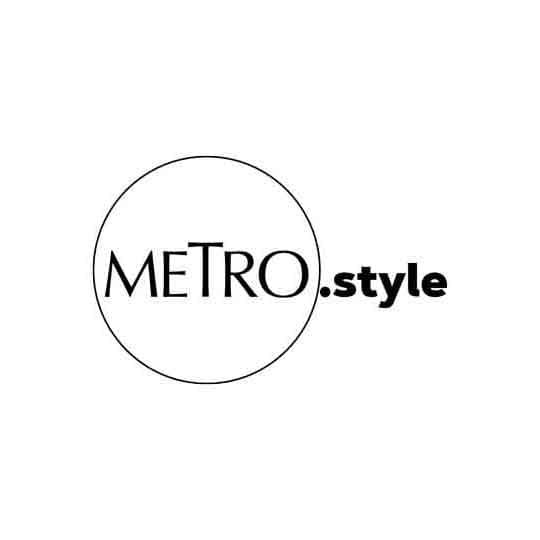 Pleated gown by Rajo Laurel at House of Laurel; Satin sandals by Giuseppe Zanotti; Oval ruby stud earrings by JJ Jiao
Discussing her feelings as a mom appears to be an overwhelming list of emotions for Iza.
"I am grateful, fulfilled, messy… as a mom, I am evolving and learning," she shares, looking radiant.
Asked how she would describe her life right now, Iza beams and says, "Settled, chill, fulfilled talaga and I'll say that nang paulit-ulit. At this point, it's not perfect. Also, complete. My life right now is complete."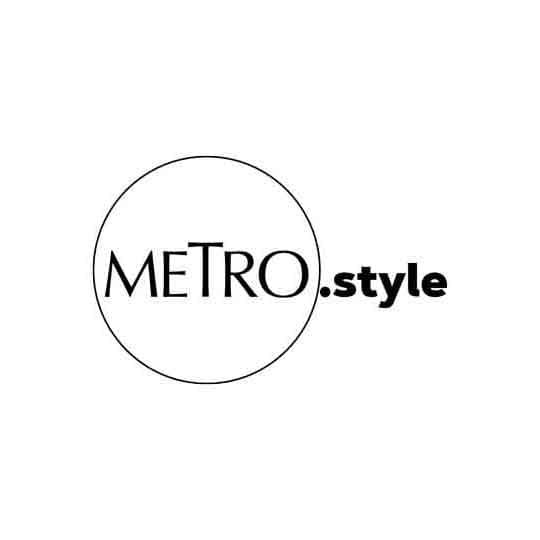 Pleated gown by Rajo Laurel at House of Laurel; Satin sandals by Giuseppe Zanotti; Oval ruby stud earrings by JJ Jiao
There's a reason Iza is celebrating and marking her milestones in life with such gratitude and joy. If you have closely observed her life and her years in the entertainment industry, it's safe to say that Iza's life is a solid example of God's perfect timing—never too early and never too late.
She married her businessman husband Ben Wintle in her late 30s and on her 40th birthday, she announced to the public that she's pregnant. We now witness a version of Iza who's even more beautiful, iridescent even and looking fulfilled and content in her new season not only as a wife to Ben but also as a new mother to her baby Deia Amihan.
The Journey to Baby Deia
There is more to Iza's story of first-time mommyhood and the joys of having baby Deia Amihan.
Unknown to many, while she and Ben were elated with the pregnancy, the journey hadn't been easy. The challenges started on her second trimester and it stretched on towards the end of the pregnancy and even until postpartum.
Iza hesitated a bit in sharing the details of her pregnancy challenges, thinking out loud about the need to frame it properly but she eventually decided to speak up and share.
"I haven't discussed it lengthily and I don't have statistics to share. [But] in the second trimester of the pregnancy, I had—and they caught this blood parasite—it's called toxoplasma gondii which causes toxoplasmosis," she begins.
According to CDC.gov, toxoplasmosis is an infection caused by the single-celled parasite toxoplasma gondii. While most of those who are infected do not exhibit symptoms because of a healthy immune system, pregnant women are advised to be cautious as it could cause serious health problems.
Right before Iza left for a trip in Europe, she dutifully did her routine checkups to make sure that she and her baby are in the pink of health. When she's already overseas, her doctor (Dr. Teresa Henson) called her up to share the result of one of her tests.
"'[The doctor said,] can you double check? Because you're positive for toxoplasmosis.' She said it could be a false positive because it's rare in the Philippines. We usually don't get that," she continues, adding that she got herself re-tested in England. Sadly, the test turned out positive once more.
"This blood parasite is actually quite common, it's just a matter of when we get it. So when you're immune-compromised, which can happen when you have HIV or if you're pregnant, there are scenarios when it can be, I guess, threatening. So the threat was not on my life, but on the life of my child."
"We had to do so many tests. I had to be put on antibiotics from that time on until birth, closely monitored [with] scans, and amniocentesis (a prenatal test that takes amniotic fluid from around the baby in the uterus), we did a lot of things to ensure good health," Iza explains.
Because of the nature of the challenge and being riddled with anxiety and worries, the actress has become more appreciative of finally holding baby Deia close.
"There are so many things that can happen. And that's why I think my bond with Deia is very strong. I feel like she's my warrior. That's why I wanted a strong name for her, hence I named her Amihan. I didn't just want a pretty name. Nothing against pretty names but I know it had to be strong because my child is a warrior. She's healthy, my placenta worked extra hard to protect her from that blood parasite, and here we are, here she is," she says, looking grateful and blessed after going through that challenging chapter. The first-time mom recalls how physically she felt fine but she had to deal with both mental and emotional stress when she went through the ordeal.
The journey was a lesson on accepting situations that don't go according to plan. Iza, originally, wanted to do home birth.
"I had a team that was preparing, but of course we were cautious because of this condition. We all know how everything was going to pan out. I said, I wanted it to be natural because of the benefits and you know that if it's natural, it's better. But I was always open. Maybe it will be in the hospital. So in the last two weeks of the pregnancy, there were things. I was already in and out of the hospital. We were doing tests to make sure the baby could be born naturally, and she passed the test even if she was a small baby. So we were like, okay, I was induced. Eight hours later, her heart rate was dropping so I said, let's go," she narrates.
The whole journey taught Iza something about motherhood early on.
"That's the first lesson of motherhood for me is that it's not about me, it's her and what's best for her. Even when we had that toxoplasmosis, I'm not one to take a lot of medicine. For me taking antibiotics for a prolonged time parang 'how is that going to affect me and her also? If it's affecting my system, it could affect her, so probiotics na lang ang katapat ko," she states.
"I did everything to make sure I could create a healthy environment for her. But really, you'll do anything for your child. So even if you had this idea of how it's supposed to be, if kahit isang hint lang na parang may mali and I could feel it, I could sense it—she wants to get out now. I could sense it. I said, let's do it. That's the lesson, it's really about her and what's best for her," she continues, trying to keep her emotions in check after the dizzying rollercoaster journey of the pregnancy.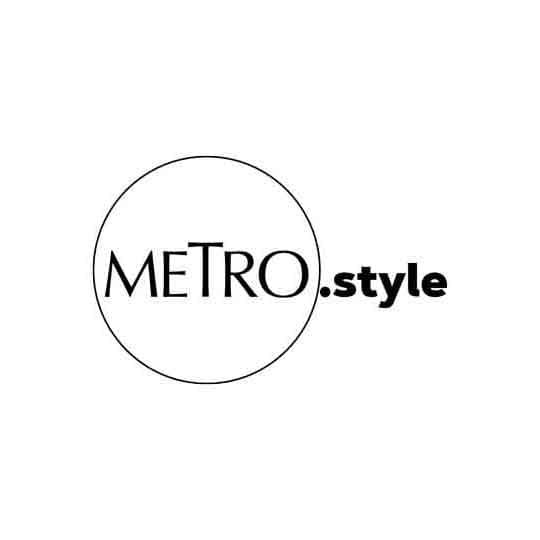 Satin oversized blazer and sheer wide-leg trouser by Dona Lim; Pumps by Jimmy Choo; Pink opal dangling earrings by JJ Jiao
Motherhood becomes her
The appreciation for welcoming a new life in their little family is bliss. Having baby Deia Amihan also enabled Iza to get to know herself in a different light: as a mother.
"I'm a clingy mom. I don't know if I'm a smother-mother but I love her. I want to be with her all the time. But I'm not the most paranoid, I'm more chill than Ben," she laughs.
"I'm just present with her. That's the thing I realize about being a mother, you're so present. They (babies) force you to be present and because they're the best present, the best gift. Your presence is so important. You're connecting with them. Every moment with them counts. Every moment, I have to give [Deia] 100 percent of me," the beautiful actress gives a meaningful smile.
Ben might be an extremely busy father but according to Iza, his life has definitely changed.
"Ben is very hands-on with play time. You see that when she's interacting, he loves teaching her and I see that it makes him happy. He's a great father. But he has to focus on this so eventually he can spend more time with the baby. I feel that his presence will be more needed when she's already doing activities," Iza describes.
The actress might have observed Ben's adoration of their baby but she is not immune to Deia's charms.
"He's just so enamored with our child, and so am I. Every day when we wake up, 'Should we do playtime lang? Let's lie down with her a little more.' Kasi she's more responsive now, mas nakakatuwa. I'm telling her, 'this is mommy, this is daddy' and I love you so much. We cuddle and kiss, doing as much to give her as much love as we can. That's how our life has changed," she narrates, her eyes shining brightly with so much love and affection.
Women and Motherhood
Apart from discovering how she's capable of so much love for a child, Iza learned a thing or two about motherhood based on her own experience. For a start, she felt that postpartum care is equally important.
"I focused too much on the birthing, I should have focused on the postpartum journey. Postpartum, everything, that's when it gets so real. And the first three months, the fourth trimester are so important. It's not so heavily focused on by women and it's such an important time for a woman and a baby as well," Iza starts.
"It's very crucial for your body to repair. Postpartum and the entire experience—not just the birthing but the nine months you carried your child, the weeks you carried your child—it takes its toll on the body. Everything—the physical and mental emotional change. They call it matrescence, the transition into motherhood of the woman. It's a lot to handle and everything is changing. Physiologically, your hormones are also changing and they're dropping. When people talk about depression, the blues, it's actually biological. You are going through a major dip in your hormones," she explains.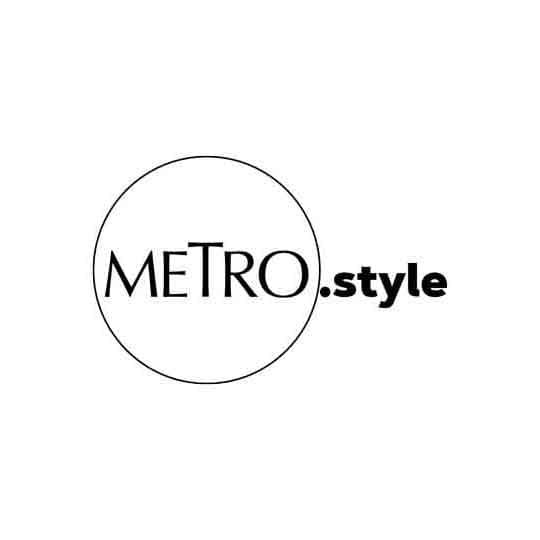 Asymmetrical gown by Rajo Laurel at House of Laurel; Satin sandals by Giuseppe Zanotti; Gold earrings by JJ Jiao
One of the things that helped her get through her life postpartum is a book called the
The Fourth Trimester
which talked about the five universal postpartum needs according to
Kimberly Ann Johnson
.
Iza shared about these needs:
rest, nourishing food, loving touch, spiritual companionship and contact with nature
. She took the time to explain how she applies it to her life as well.
"When you think about rest, 'How can I rest? I have to do everything for my child.' But you need to rest. For me, I had to be forced to rest because I had pre-eclampsia. But you know when you get a condition, and it could have led to something that could have taken me away from my child, 'Teka lang, I have to rest.' If you have to ask somebody to help, [do it]. So I turn to my staff at home. Rest is so important, especially for my postpartum journey," Iza says.
When it comes to nourishing oneself with food, she mentions Anca Griffiths of OM Health who sent her a box of nourishing food from Hong Kong. Iza believes she was, thankfully, well-nourished during postpartum. As for loving touch, she would have liked to follow the Ayurvedic recommendation of taking a massage every day, but the reality is that even once a week is already a tall order for a busy mom. What she has done consistently is to take a warm bath as part of healing.
For spiritual companionship, she mentions how happy she is that women and fellow mothers are reaching out to her just to express that she's heard and supported. Finally, for contact with nature, her and Ben have started driving out of town with a baby in tow to experience peace away from the chaos of Metro Manila.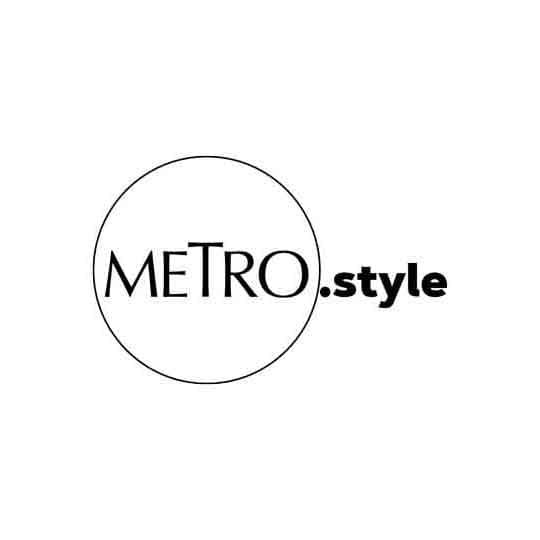 Asymmetrical gown by Rajo Laurel at House of Laurel; Satin sandals by Giuseppe Zanotti; Gold earrings by JJ Jiao
"Ngayon alam ko na, and I hope that more women give themselves permission to have this, to heal properly, and to be given support to heal," she remarks.
If you feel that Iza is committed to her advocacies before she became a mom, imagine her passion to advocate for rest and to not pressure ourselves—things that are relatable to the everyday man.
"Us women, we pressure ourselves, and there is so much pressure because we see it on social media, the family, you know we feel it, maybe it's imposed on you. Iba-iba kasi ang realities, there's so much pressure from birthing, from natural birthing to breastfeeding, to bouncing back.," Iza declares.
The brand new mom gets real about her experiences, cautioning the young ladies about expectations and pressure. For instance, people might think Iza being on the cover of Metro at 3 ½ months postpartum is the real deal but she had to say that it's not. In fact, she feels there's a need for her to shed off extra weight.
"Buti na nga nasira 'yung weighing scale namin nung nawala 'yung battery. I said it's a sign from God that I should stop weighing myself. I don't want to be attached to the number on that weighing scale. Because I could feel it. I've been big na—much bigger than when I was pregnant pa," she says.
Whenever she feels self-conscious about her body, she lectures herself saying, "You've been here before and you know it takes time. You have to give yourself time. If you don't get there, I'm fine, just work with it, wherever life takes you, if one day I want to do cosmetic surgery again, who knows. Never say never," she recites, preaching to women who are also dealing with the same body issues.
Still, Iza has learned to give herself permission to have a break and to slow down.
"I'm just at a point na, honoring where I'm at. You know the pressure is so high to be the best mother that you can be. Ano nga ba? Ano ba 'yung sukatan ng pagiging mabuting ina, 'yung pagiging magaling na ina?' It's not a competition, it shouldn't be," the first-time mom concludes.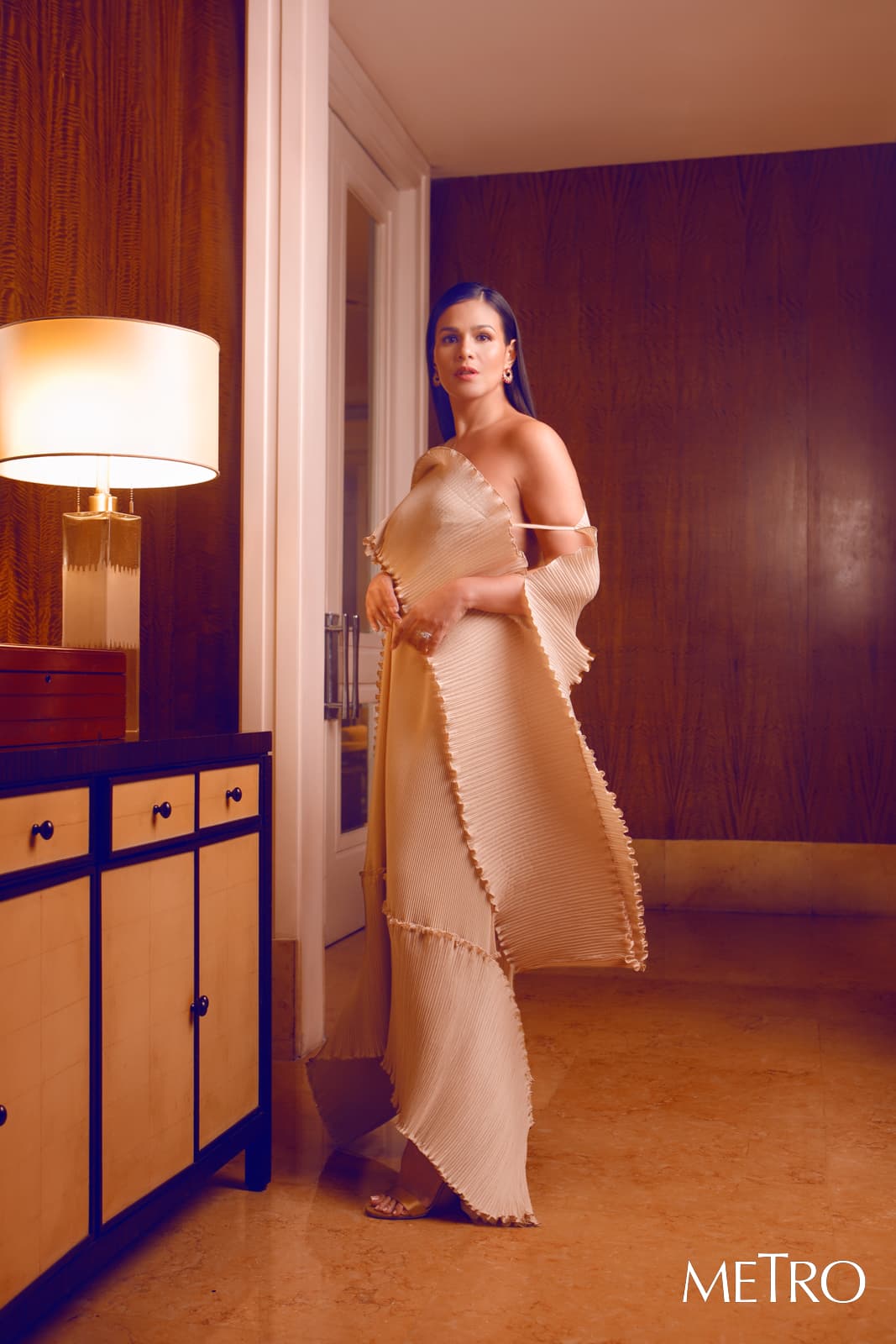 Photo Gallery
Photo Gallery
Photography by Dix Perez
Sittings editors: Geolette Esguerra, Randz Manucom, and Christina Lopez
Styling by Edlene Cabral with styling assistant Ronald Reyes
Makeup by Lala Flores
Hairstyling by Mark Familara
With interviews by Geolette Esguerra
Shoot coordination by Red Dimaandal, Kate Paras, and Nona Baldo
Videography by Gian Escamillas
Photography assistant: Romeo Casela Jr.
Shot on location at Discovery Primea
Special thanks to Nikki Javan and Jelena Hortaleza