Global Girl Group Lapillus In Their First-Ever Digital Magazine Cover Feature
Multicultural girl group Lapillus hits all the right notes with their brand of music, visuals, and charm
There's a new group of young, talented ladies in the global music scene whose stars are shining bright. And they're not wasting any moment in pouring their hearts out in everything they do. Fast-rising rookie K-pop girl group LAPILLUS—composed of Shana, Yue, Bessie, Seowon, Haeun, and Chanty—spreads light and vibrance, with a mission to live up to the meaning of their name.
"LAPILLUS," as the group explains, is derived from a Latin word for a gemstone that, depending on the direction of light, changes color. This reflects their goal, too: to showcase their own unique hues and characters at different phases of their career and inspire fans to discover their own unique dreams. They also begin every introduction with the catchphrase "Show it off!," which is their way of expressing their determination to showcase their charms whenever they hit the stage.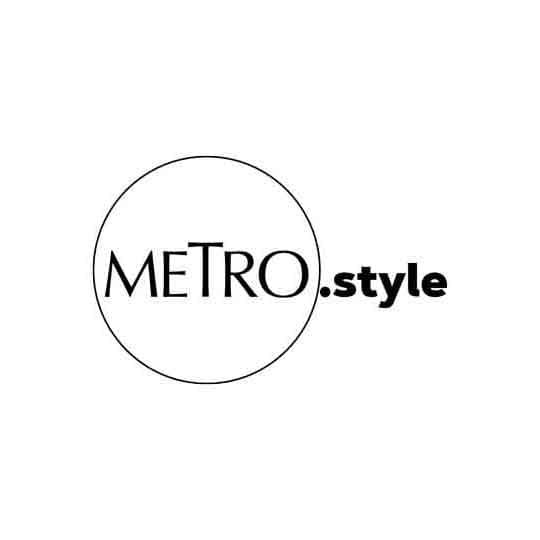 Global girl group LAPILLUS on the digital cover of Metro.Style | Photography by Ria Regino
LAPILLUS was brought together by the same management that launched MOMOLAND to popularity: global entertainment company MLD Entertainment. Back in 2020, MOMOLAND also graced the cover of Metro.Style, clad in dark and edgy outfits made by Filipino designers. Two years later, LAPILLUS lands their first-ever digital magazine cover feature on the same title, looking feisty and classy in black and white ensembles as well as fun and lovely outfits in candy-colored hues; these give a glimpse of the versatility of Shana (leader), Yue (main dancer), Bessie (main vocalist), Seowon (main rapper), Haeun (maknae or the youngest in the group), and Chanty (sub-vocalist and visual) not just in visuals but also in talent.
LAPILLUS is a multicultural girl group. There's Chanty, who is Filipino-Argentinian roots (Filipinos know her as an artist who was launched through Star Magic Circle Batch 2018, known by her real name Chantal Videla). There's also a Japanese member, Shana, a former Girls Planet 999 contestant and now leader of LAPILLUS. Yue is Chinese-American. Bessie, Seowon, and Haeun are all Korean. Altogether, they form an interesting mix of individuals with different cultural backgrounds but same big mission to fulfill.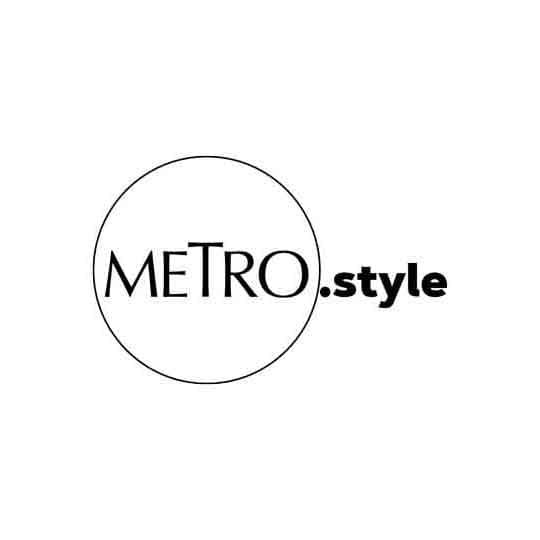 On HAEUN: Inner net top and puffy cropped coat by Antonina and pleated skirt by LSW/Make MNL | On CHANTY: White inner top by Just Bonita and dress and gloves by Jet Rivero | On SHANA: Tank top with asymmetrical hemline by Antonina, dress by Mara, and belt by Thian Rodriguez | On BESSIE: Ruffled top by Jian Lasala and fringed skirt by Antonina | On SEOWON: Off-shoulder dress by Le Ngok and corset by Just Bonita | On YUE: Tulle top by Jian Lasala, corset by Just Bonita, white skirt by LSW/Make MNL, and multi-way tapiz/scarf (used as skirt) by Kill Joy Studios
While all members admit that their pre-debut days were extra challenging, they quickly realized that they are connected by their passion to perform, and that comforted, inspired, and motivated them to keep going.
In interviews, they reveal that language barriers stood in the way of understanding each other, but that they didn't let this dampen their spirits. They often communicated using lots of body gestures back when global members like Chanty and Yue couldn't speak Korean that well yet. "I think that's how we got closer as a group," Chanty points out, with Yue adding that having the same dream and goal was what ultimately bonded them and allowed their relationship to deepen.
On June 20, 2022, the six-member act debuted via the single "HIT YA!" with an accompanying music video that has amassed, as of this writing, a total of almost 11 million views. Since debut, they have been unstoppable in introducing themselves to the music scene and were warmly welcomed to the world of K-pop in popular music stages in South Korea, such as Inkigayo, Music Bank, and Show! Music Core.
This September, Filipino fans were able to meet the new girls-on-the-K-pop-block in person as they hopped on their very first international tour with Manila as their first stop!
They arrived in the Philippines last September 3 for a two-week tour, where the girls went on a series of guestings, fanmeets, performances, photoshoots, and interviews. During LAPILLUS' press conference for their "HIT YA! Pilipinas, The Lapillus Manila Tour," the girls looked back on their training days and debut with the track "HIT YA!" On the filming for its music video, Yue told Metro.Style, "When we filmed the video, we actually used green screen for a lot of the parts. And so, it was actually our first time using a green screen, and so we had to imagine what it would look like. We had to guess everything. Pretty fun! That was an experience we will never forget." Chanty added, "I would say, for me, one of the most memorable ones is waking up really early just to get our makeup done, because there's like six members. And so, let's say our call time is around 7 [am], we had to wake up at 3 am or 2 am, and we had an hour- or two [-hour] ride to go to the location. So, it was a lot of work just to do the music video. It was really fun. It was a really interesting and fun experience."
They made their first guesting at PIE Channel via the show PIE Galingan, followed by other performances on variety shows It's Showtime and ASAP Natin 'To.
The girls gamely showed Filipino fans their strong stage presence during their mall tours in Metro Market! Market! and Ayala Malls Terraces. There, they sang "HIT YA!" as well as the b-side track "Queendom." They made fans more kilig by sharing their own interpretation of the songs "Don't Go Yet" by Camila Cabello and "Salamat" by Yeng Constantino.
LAPILLUS was also in Manila to promote their new release—their first mini album called "GIRL's Round Part. 1" with the title track "GRATATA" that dropped last September 22, live-streamed on ABS-CBN entertainment official social media accounts. That day did not end with "GRATATA," as they also released a fiery performance video for the track "Burn With Love."
The comeback is giving their fans a different flavor of LAPILLUS—a brighter, more festive and energetic song compared to their first music project. While it's powerful like "HIT YA!," LAPILLUS surprised and delighted their fans with a fresh new vibe, and they hope that the "very good vocals" they highlighted in the track will be appreciated by the listeners.
Prior to visiting the Philippines, LAPILLUS shared that, thanks to Chanty, they already knew a bunch of things about the Filipino culture. They constantly talked about wanting to try adobo, which the Filipina member takes so much pride in. The group also raved about trying out Philippine mangoes, which Shana describes as the best, as well as other Pinoy favorites like champorado, garlic rice, and ube. Shana also shared that she tried milkfish (bangus) and thought it was really good. One day, they also hope to visit the famous beaches of the country.
Asked about her experience in the Philippines, Shana said through an interpreter that she received a lot of energy from their Filipino fans, so she would like to use that energy as a weapon when she returns to Korea and she will really work hard to come back to the country if there is an opportunity.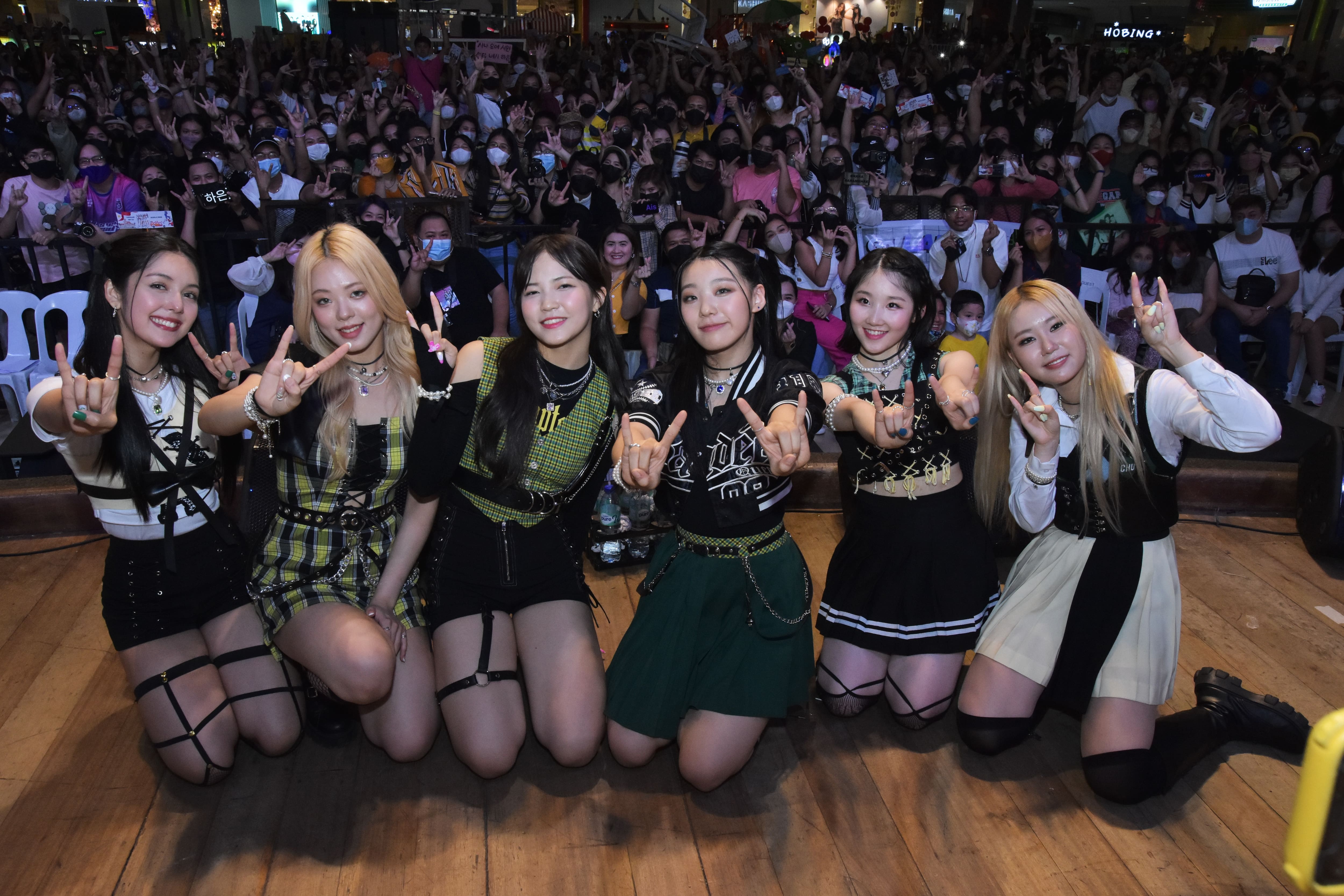 Photo Gallery
Photo Gallery
In an interview with CinemaNews host Bianca Gonzalez-Intal, the K-pop girl group was asked what their dream for LAPILLUS is. Shana thoughtfully answers that there's more for them to know and experience, being rookies in the industry. With that, she and her fellow members are going to work even harder to show more things to their fans.
Chanty, meanwhile, speaks up about her own personal dream for the group—for them to be good role models to the youth. "I wish our group will be able to stand by our group meaning, which is to shine your own light, your own color, and be yourself," she muses. "And by doing so, I hope they [the fans] will be able to have more confidence in themselves."
After a packed and successful tour in the Philippines, LAPILLUS is now back in South Korea to prepare for their next activities. One big milestone that they're looking forward to is their upcoming performance in America for KAMP Los Angeles—"the biggest, fully immersive K-pop experience to ever hit the United States." It will be happening on October 15 and 16 at Rose Bowl Stadium, and the girls will be performing alongside MOMOLAND and other big stars in the K-pop scene.
LAPILLUS' star is getting brighter each day, no doubt. They're young and full of hope and passion; they may have grown up immersed in different cultures but seeing them come together with such a beautiful bond convinces us that this group is in this field for the long haul. This is just the beginning of them shooting for the stars and unleashing their best selves. We're keeping our eyes peeled for what they have in store for everyone in the near future! They don't have an official fandom name yet, but whatever that'll be, you can call us that.
Stay tuned for more Metro.Style exclusives on Lapillus!

Photography by Ria Regino
Sittings editors: Geolette Esguerra, Kate Paras-Santiago, and Grace Libero-Cruz
Creative direction by Chookie Cruz
Makeup by Yuna Choi
Hairstyling by Kyounghwa Woo
Lapillus' stylist: Yezi Kim
Fashion styling by Myrrh Lao To with associates Mack Bersalona, Josh Galang, and Mai Chua
Writers: Janelle Cabrera-Paraiso and Mariel Abanes
Videographers: CJ Reyes and Bria Cardenas
Shoot coordination: Red Dimaandal
Special thanks to Star Magic, Thess Gubi, Joanna Almario, and MLD Entertainment
Shot on location at Collab at Sheraton Manila
Photo gallery cover image courtesy of ABS-CBN