Meet the Owner of This In-Demand Airbnb Gem in Batangas
Camper and Cabin owner and founder Dennis Canonizado talks about the process of building this unique luxury airbnb perched on top of a hill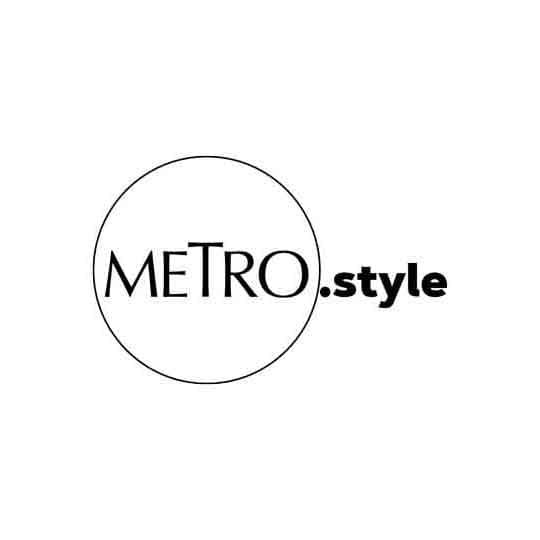 Camper and Cabin is an airbnb accommodation perched on top of a hill in Calaca, Batangas, just two hours away from Metro Manila. | Photo by Gian Escamillas
"Nu'ng time na aayaw ka na, binigay. So sabi ko, siguro para sa atin ito."
Camper and Cabin is a first in several ways. And the journey to get to its first airbnb booking was painstaking yet as beautiful as its location.
This is owner Dennis Chan Canonizado's first venture in the hospitality industry and, interestingly, it wasn't what he deliberately set out to do.
Dennis, an Architecture graduate from St. Louis University in Baguio, comes from a business-oriented family. Aside from managing some of his family's businesses, he also conceptualizes and designs themed décor for provincial malls, as well as dabbles in sculpting and painting. He used to be a wedding photographer, too.
A busy, on-the-go man, he was simply looking for a property to build his dream rest house in, narrowing his search to the Tagaytay, Silang, and Alfonso areas. But it wasn't easy to find the best location for this passion project. Nothing stood out for him. Dennis was looking for "something special." He was hoping to recreate his vacation home experiences from his various travels through this project, his favorite destination being Africa which he loves for its "living with nature" lifestyle.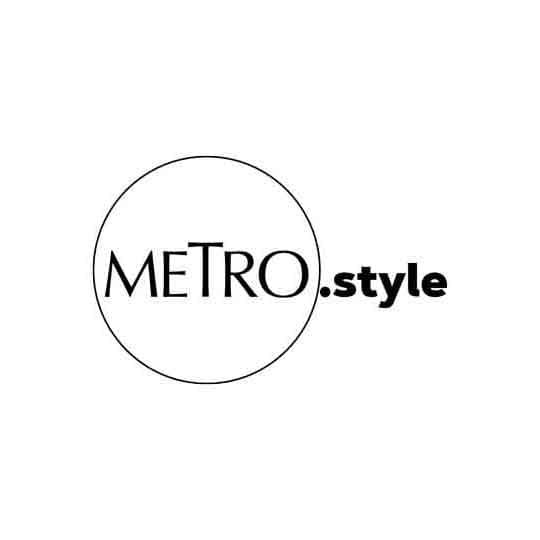 Camper and Cabin owner Dennis Chan Canonizado | Photo by Gian Escamillas
"Pagod na kami maghanap," Dennis recalls. But as luck would have it, on the way home from a trip somewhere in Batangas, he chanced upon this spot in Calaca. It was steep and he had to hike to the top. But the climb was worth it.
"Pagpunta namin dito sa taas, alam namin ito na talaga 'yun," Dennis tells Metro.Style. Up there you have a 360-degree view of breathtaking scenery featuring Mt. Batulao, Balayan Bay, and Nasugbu farmland. This prime spot is embraced by fresh mountain breeze, and the weather is nippy practically all year round.
He envisioned a house perched on top of a hill, with a unique terrain and elevation and an unobstructed, unrivaled view of nature.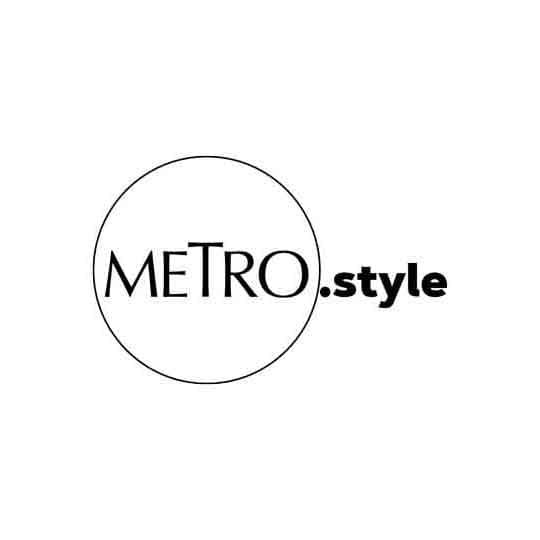 Cabin 1, a mountainside luxury cabin with the view of Mt. Batulao. | Photo by Gian Escamillas
How Camper and Cabin came together
Dennis' original plan was to build a simple A-frame house alongside his vintage 1970s Airstream, a travel trailer popular for its distinctive round shape and aluminum body. But then he realized it would be better to build something that was more suitable for long-term use.
That's when he began conceptualizing Cabin 1. From the get-go, Dennis wanted a mid-century modern design fused with industrial elements, inspired by the works of American architect Frank Lloyd Wright. Ever since college, he's always been fascinated with the mid-20th century aesthetic that's defined by clean lines, as well as balance between form and function. It was also imperative for him to integrate an indoor-outdoor feel to the design, which he is a big fan of.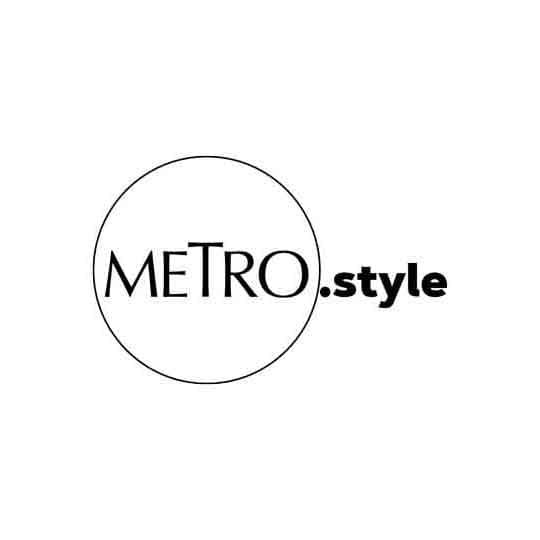 Cabin 2, a modern glass cabin that marries Japanese and Scandinavian aesthetics. | Photo by Gian Escamillas
The idea to build Cabin 2 came later on, when Dennis realized it would be a waste to not maximize the rest of the property which he initially allocated for a parking area. After all, on this spot where Cabin 2 now stands, there's a stunning view of the Nasugbu farmland that highlights raw countryside charm reminiscent of Napa Valley. Many of Camper and Cabin's guests have commented that they couldn't believe a place as world-class like this is only about two hours away from Metro Manila.
Camper and Cabin is a pandemic-born business. Dennis purchased the property in November 2019. The construction started right away, but then Taal Volcano erupted on January 12, 2020, so they had to stop. When they made progress again, Metro Manila was placed under lockdown due to COVID-19. They were only able to pick up where they left off in June 2020, with the project completed in December that year. Finishing and furnishing lasted for another two months. Finally, on March 8, 2021, Dennis and his team launched Camper and Cabin on airbnb, a popular online marketplace for lodging and vacation home rentals.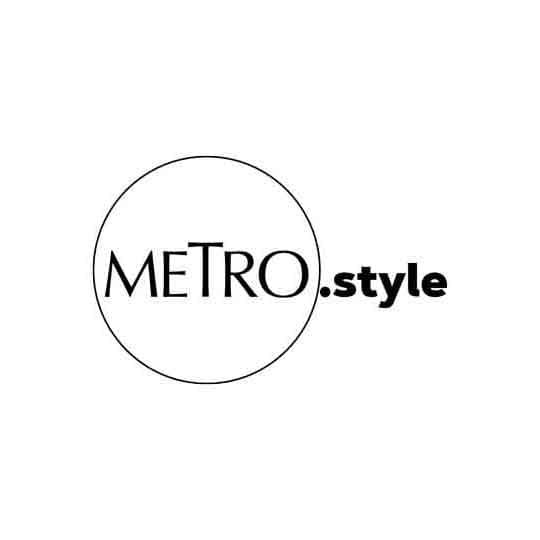 The breakfast nook and hammock accessible from Cabin 2 | Photo by Gian Escamillas
Dennis recalls, "Nu'ng in-open namin [sa airbnb], kinakabahan pa nga kami. 'May magbu-book kaya?'"
Shortly after, they received a booking notification: their first guest booked Cabin 1 in the wee hours of the morning, much to their surprise and delight. Whoever that person was most likely got to book the place easily and on the date he/she intended to stay. But mere months later, Camper and Cabin became so in-demand you'd have to plan your stay way in advance to get a slot. Despite that, as their reviews on airbnb prove, the guests always leave very satisfied; the waiting and planning ahead were all worth it, because they got to experience a different kind of luxury staycation in a secluded area that brought them closer to nature.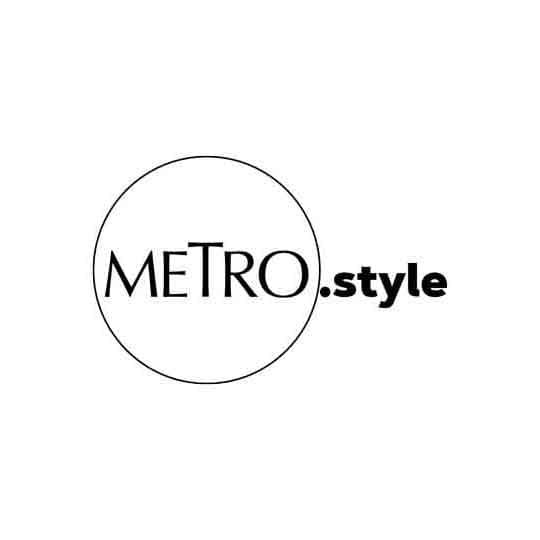 The facade of Cabin 1 | Photo by Gian Escamillas
The camper and cabins
There are three accommodations you can book at Camper and Cabin. A driveway leads to a spacious parking area, from which one may access Cabin 1 on the left, the Airstream in the middle, and Cabin 2 on the right.
Cabin 1 can accommodate a family or group of 6 to 8 people. It features an open floor plan, with the kitchen and dining area flowing smoothly to the living area, which then spills into the outdoors when the accordion glass doors are opened up. The spectacular view from the living area is the infinity pool set against a backdrop of skies and mountains (plus, the Mt. Batulao sunset that's not to be missed).
There are two bedrooms (one with a king-sized bed and another one with two double size beds), each with an en suite bath that comes with eco-friendly toiletries. Consistent with the indoor-outdoor concept, bedroom 1 was also designed with folding glass doors that lead to a sunken patio right beside the pool, and an outdoor grill/breakfast area on the side.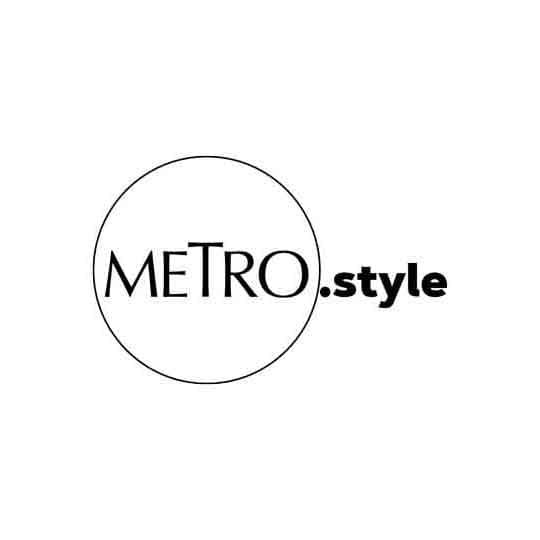 Cabin 1's sunken patio and infinity pool | Photo by Gian Escamillas
The 25-footer Airstream accommodation is the first of its kind in the Philippines. Dennis一who's a collector of antique items as well as vintage cars and motorcycles一has always dreamt of owning an Airstream. He experienced staying in one that was turned into an airbnb in Australia, and wanted to recreate that back home.
It wasn't easy to find this iconic caravan, and it was equally challenging to bring one to the Philippines. "Nag-travel around the world 'yan一from the US to Europe, Europe to Singapore, Singapore to the Philippines. Nag-travel siya by sea for six months," Dennis shares, adding that they were lucky enough to have gotten the camper right on time on March 14, 2020, a day before the lockdown was announced by the government.
The Airstream, which now sports a cool boho chic vibe, was repaired and customized for two months. Its bathroom was removed to make way for a bigger bedroom with a queen-sized bed and a kitchenette. Also inside the trailer are a small dining area and a comfy U-shaped couch.
Since the camper is anchored on the ground anyway, Dennis thought of constructing a spacious underground toilet and bath instead for those staying in the Airstream; this thoughtful design decision adds a sense of adventure to the one-of-a-kind camper experience. Outside the camper, there are also hammock-like nets on the edge and an outdoor dining setup perfect for a lovely dinner under the stars.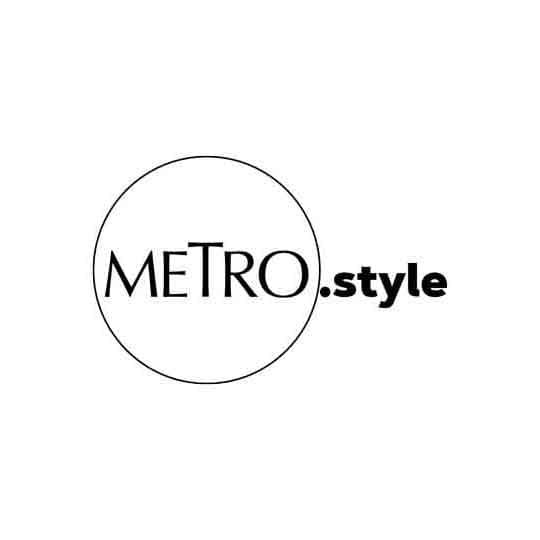 Inside Camper and Cabin's boho chic vintage Airstream suite on top of a hill | Photo by Gian Escamillas
Lastly, the Cabin 2 right beside the Airstream is an 84-sqm modern glass cabin that's perfect for 2 adults and 2 kids. The studio cabin exquisitely combines floor-to-ceiling wood elements and concrete touches, merging Japanese and Scandinavian characteristics in a seamless Japandi aesthetic.
The spacious interior exudes warmth and coziness, complemented by a panoramic view of Nasugbu's rolling terrain with Mt. Talamitam and Mt. Pico de Loro as backdrop. It has a view deck, a breakfast nook and grilling area, as well as a swing and a hammock. A detail not to be forgotten is that its en suite bath is enclosed in glass, too.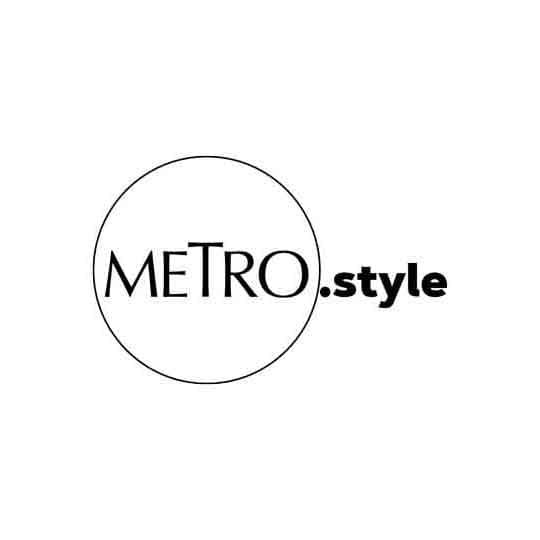 The view of the Nasugbu farmlands from Cabin 2 | Photo by Grace Libero
In these three accommodations with different charms and personalities, there's one thing in common: the attention to detail.
Dennis furnished these spaces as he would his own rest house, choosing only well thought out elements to complement the bigger pictures. From the Eames lounge chair and ottoman and vintage turntable in Cabin 1 to the Le Corbusier LC4 cowhide chaise lounge, George Nelson platform bench, and Celestron AstroMaster Telescope in Cabin 2 to the hotel quality linens for all three spaces, Camper and Cabin made sure to give that unique boutique hotel experience at reasonable prices.
Also noteworthy is Dennis' conscious effort to incorporate local pieces from the likes of UGU Bigyan's Pottery Garden, Cornerstone Pottery Farm, and Casa Selma. Dennis also made it a point to employ locals from Calaca to be their staffers, and their commendable hospitality is now a huge part of the reason why Camper and Cabin is even more well-loved by its guests.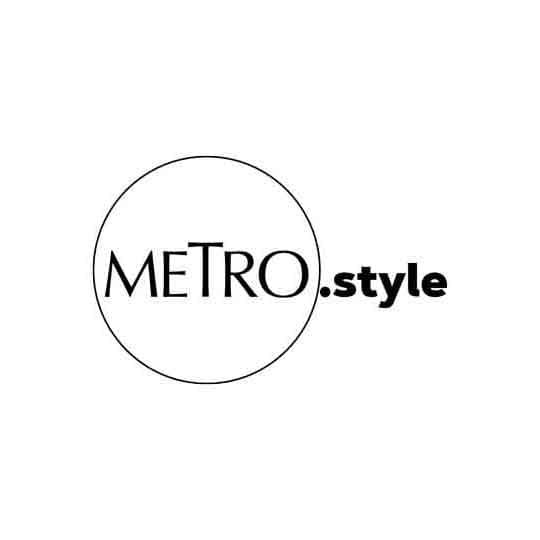 The stairs leading up to the Airstream's separate underground bathroom | Photo by Grace Libero
The start of something bigger
"'Pag nagta-travel ka, kailangan gumagana ang five senses mo," Dennis points out. Camper and Cabin already appeals to and more than delivers on satisfying one's sense of sight, hearing, smell, and touch. At the moment, though, the sense of taste is what they're yet to cater to, because they don't have a restaurant in the property; people need to either bring or cook their own food which is part of that overall camping vibe. They can coordinate food trays to be delivered to guests, and there are food items and frozen meat products that may be purchased from them.
This sense of taste is something Dennis and his team are now focusing on catering to in their next exciting venture. They're set to open another unique, modern Bali-themed, bamboo villa type of lodging in Alfonso, Cavite, which will have its own restaurant, among other一we can already imagine一5-star hotel level of amenities. Dennis wanted to offer options for vacationers who have been raring to go out especially after the pandemic-caused lockdowns一this time in river and forest settings.
"10 years ago, gusto ko na gumawa nu'ng glamping [type of experience] before pa siya nauso. May drawing ako pero hanggang drawing lang," Dennis shares. But after Camper and Cabin ignited a newfound passion in him for the hospitality industry and convinced him he's heading in the right direction, he's now on the way to making more of his visions materialize: visions to expand Camper and Cabin with earth cabins, as well as establish an Ubud-like community in their new property in Cavite.
Camper and Cabin is a first in several ways, and thankfully, it won't be the last from Dennis and his team.
Check out more photos from Camper and Cabin in the gallery below: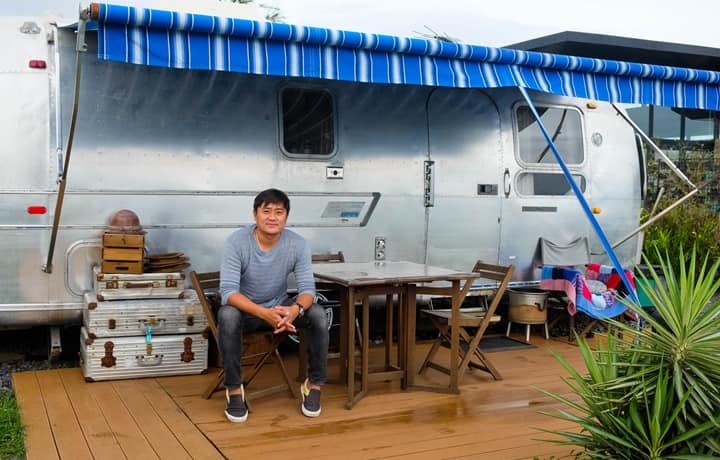 Photo Gallery
Photo Gallery
Check out Camper and Cabin on airbnb.
Photos by Gian Escamillas