Architecture Fans Will Fall In Love With Busan's Design Destinations
Following the Busan International Architectural Culture Festival's recent tour offerings, do your own DIY visit when you happen to travel to this South Korean destination
We've all been waiting for our revenge trip to our current favorite destination: South Korea. It's a dream to return and watch a concert or two and recreate those scenes in K-dramas we've all binge-watched during the pandemic. And now that travel to the country is allowed once again, all we need to do is prepare, book our flights, and enjoy what South Korea has to offer.
Apart from Seoul, Gangwon, and Jeju Island, Busan is also on everyone's bucketlist. With people's desire to experience what Train To Busan is like or us dreaming we're in the set of The King: Eternal Monarch, or if you're a BTS fan who wants to see their concert there in November, the coastal city is a wonderful mix of urban setting and naturescape, catering to tourists with varying preferences.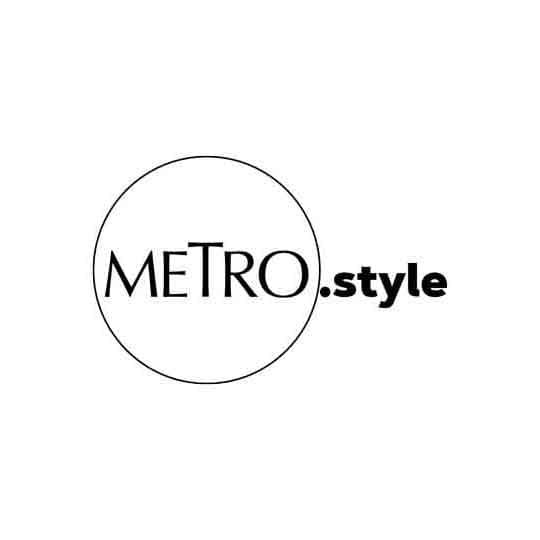 The poster for The King Eternal Monarch's Original Soundtrack was shot in Haeundae Gunam-ro in Busan. This part of the road connects to Haeundae Beach. | My Drama List
Even if your interest lies in architecture, you won't go wrong in having a tour around this seaport metropolis. If you're a big fan of majestic buildings or uniquely built structures, your jaws will drop with Busan's exceptional edifices. The Busan International Architectural Culture Festival (BIACF) actually held tours recently to promote the city's outstanding urban architecture—and while it's come to an end, we suggest that you do your DIY visits yourself. After all, Busan is known for making things extra, so these spots are surely worth checking out.
The BIACF offered three courses: the Centum City Architecture Tour, the Culture Belt Architecture Tour, and the Old Town Architecture Tour. Do one or do all three—simply follow their itinerary, take photos, and experience Busan differently.
Tour #1: Centum City Architecture Tour
This route begins at the iF Design awardee DIO Implant building, followed by stops at Busan Cultural Content Complex and Busan Museum of Art. Next up is Guinness World Records holder Shinsegae Centum City Mall, the largest shopping complex in the world. End your tour at the famed Busan Cinema Center, where the annual Busan International Film Festival—this year's edition happens in October!—takes place!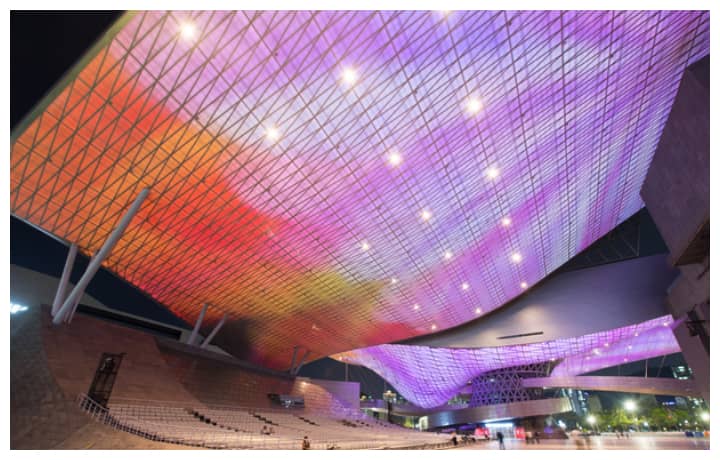 Photo Gallery
Photo Gallery
Tour #2: Culture Belt Architecture Tour
If you want to revel in the rich history and culture of the city, this is your route. Begin at the Busan Cultural Center (and maybe catch a show!). Head next to UN Memorial Cemetery to offer your respects, then hop to the National Memorial Museum of Forced Mobilization under Japanese Occupation. From, there, walk to the United Nations Peace Memorial Hall.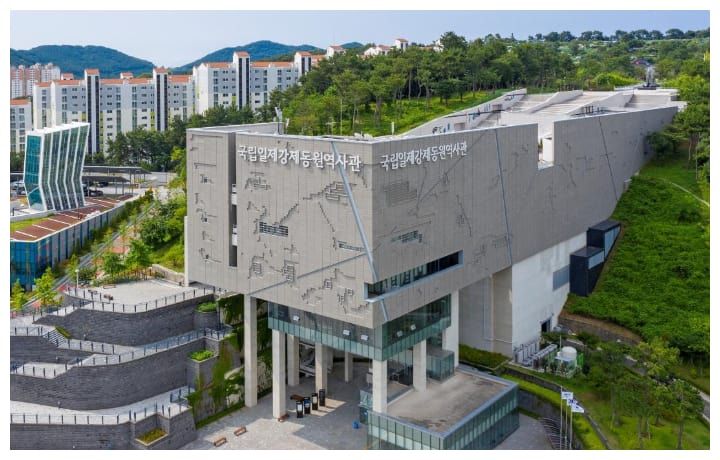 Photo Gallery
Photo Gallery
Tour #3: Old Town Architecture Tour
If you want to experience Busan in the old days, find structures that will transport you back in time. Start at Busan Cathedral of the Anglican Church of Korea and take in the wonders of its Romanesque-style brick building, originally built in 1924. From there, drop by the Busan Modern History Museum and the Busan Provincial Meteorological Administration, a UNESCO World Heritage site in meteorology. It is also where the Old Hansung Bank Busan Branch is located.
Photo Gallery
Photo Gallery