Kim Chiu Looks to the Future
The multimedia star is spanning her wings to reach new heights as she makes waves this in season's newest fashion finds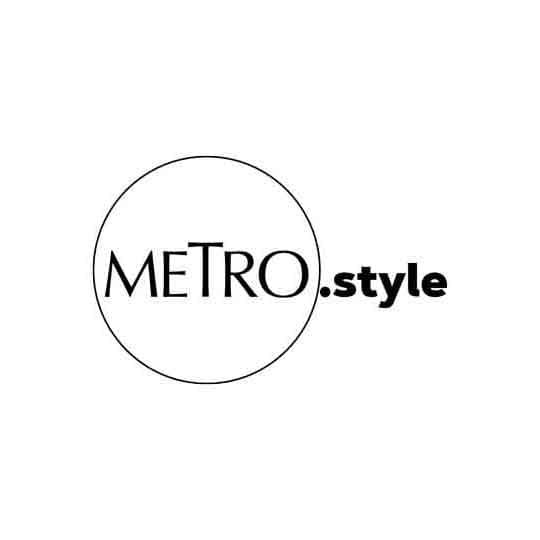 Sheer dress by Jean Paul Gaultier | Photo by Gee Plamenco, Jr.
Strong. Successful. Spot-on. If Kim Chiu comes across as proud, it's because she really is—proud of herself, her small beginnings, the roadblocks she's overthrown, and the sweet success she's now living. In the past few months alone, she's been enjoying a leading lady role in Fit Check: Confessions of an Ukay Queen, another contract renewal with her home network for 17 years, and an up-and-coming project she cannot wait to tell us about.
Her ascent from where she was to where she is right now makes Kim Chiu one of the top names in Philippine showbiz. With everything that happened in Kim's career in the rearview mirror, she constantly eyes the future and what she can do next—be it on a macro or micro level.
"With ABS-CBN naman, I give them my 100% trust sa kung saan nila ako dadalhin when it comes to my career growth, and with the projects that they're giving me, parang there's no questions asked kasi parang pinag-iisipan talaga nila," Kim told Metro.Style. "I'm very happy with ABS-CBN. [I'm] off to another two more years with them, so I'm excited and I'm really looking forward to what's going to happen sa career ko."
A sit-down talk with Kim allowed me to get to the heart of who she is as a person and as a professional. Now 33, she's been part of so many people's lives since her life-changing stint as a Pinoy Big Brother: Teen Edition housemate. From the television set, here she was—in the flesh, dressed like a K-pop superstar, sitting across and maintaining eye contact. This is the Kim Chiu now—fully-bloomed, sophisticated, and wise. Of course, she may still be that playful girl many grew up watching, but she's far from the teeny-bopper image that once endeared her to the public.
Starting our conversation, I asked Kim what she thought of our shoot. "Today was a great day. Wow, great day! Parang na-miss kong mag-magazine shoot. Parang it's been a while na gumawa ako ng ganito and it's very editorial, very fashion-forward," she said, taking much delight in how her bangs turned out to be just fine. "Kinabahan talaga ako kasi I'm not really used to [having] bangs. Parang hindi ako sobrang confident pero with all the magic and all the works, nakakagulat 'yung naging effect ng shoot."
Fresh from her It's Showtime duties that day, Kim went straight to her Metro cover shoot. I can't imagine being her for one second—she has since been on the grind and I wonder whether there was ever a time for her to rest or she can find a moment to breathe when she's not filming her latest series, wrapping up a day at Showtime, creating content for her YouTube channel, or hopping between countries, tapings, and wardrobe fittings. She, too, sits at a comfortable 11.6 million following as of this writing and, mind you, that is on Instagram alone. What a life indeed. Kim's hard work has really paid off and no one can take from her what she's earned.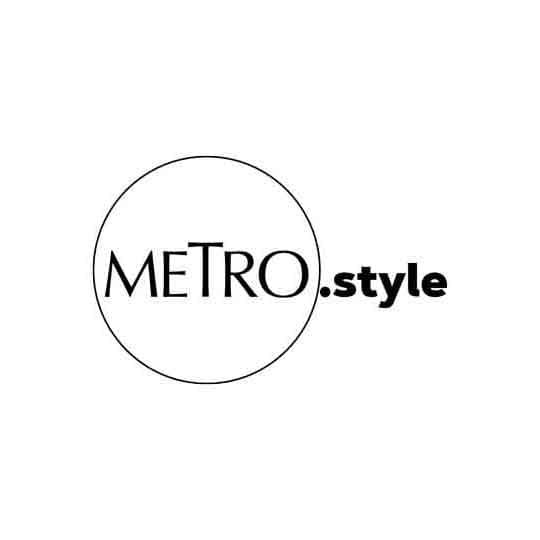 Sheer dress by Jean Paul Gaultier | Photo by Gee Plamenco, Jr.
On her character, fashion, and fit checks
We are no stranger to Kim Chiu's taste when it comes to fashion. Her Instagram feed is a style arsenal, and you would most likely pick up an outfit or two that you might want to copy once you scroll through. Be it the jackets, shorts, or pants she is wearing, Kim is known to showcase fresh fashion ideas without compromising comfort. "As long as you're comfortable with what you're wearing—no matter how expensive or how cheap it is—added ganda na 'yun, e. When you're comfortable, automatic confident ka na kasi alam mo, it's nice. 'Pag comfortable ka, confident ka. Maganda ka."
Kim's role as a fashion designer in the rom-com series Fit Check, in fact, made it even more possible for the style maven to channel her love for all things fashion. Embodying the character of Melanie—a wannabe couturier who owns and manages a thrift store—Kim slides into a family drama that is close to her heart.
"We shot this series end of last year and sobrang nag-enjoy lang kami doing the project. Sobrang nag-bond lahat ng cast," she started off. "It's my first time to do a fashion series, so parang na-excite talaga kong gawin 'yun." Romance with a pinch of humor and drama on the side, according to Kim, is at her very core, making the show even more special. It also marks Kim's comeback to acting after the pandemic, so playing Melanie was a kind of journey that she enjoyed to ride.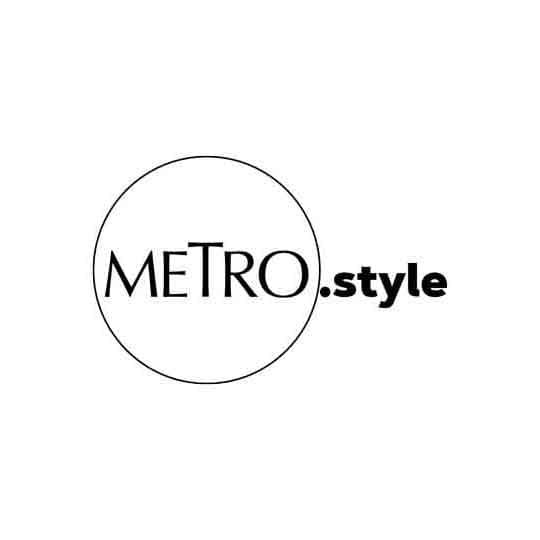 Bra top and colorful skirt by Moschino | Photo by Gee Plamenco, Jr.
An ukay patron herself, Kim easily identifies with the lead of the show. She understands that a treasure can sometimes be found in trash, if only we are patient and bent on doing so. "Marami talagang mga gold underneath all the mountain of clothes or a mountain of bags. 'Di ba parang kaya nga siya tinawag na ukay-ukay dahil parang kukuha ka lang nang kukuha? Pero mayru'n du'n, basura nga sa iba, pero pagdating sa'yo, it's going to be gold," she shared.
When it comes to #lifegoals, Kim is just as headstrong as Melanie, too. "Walang makakapigil sa'min when it comes to our goal in life, so parang naka-diretso talaga 'yung tingin ko even if maraming mga problema along the way," Kim replied in a heartbeat, when asked what makes her and her character, Melanie, similar. A known chaser of dreams, she is inclined to making things happen in her life and wanting more—whether it's a hot air balloon experience in Turkey, a close encounter with sharks in Hawaii, and having her own family i. the future.

As to what sets Melanie apart from the other characters that she brought to life, Kim said that what she admires the most about the woman is her courage and resolve. "Si Melanie, [one thing] na mayru'n siya that I wish Kim Chiu ay mayru'n is sobra siyang tapang. I think I'm not that matapang."
"Nu'ng inarte ko siya, parang nahirapan talaga ko kasi hindi ko kayang magalit talaga nang confrontational and all. Parang 'pag may problema kasi ako, I don't want to talk about it or I don't want to face it," Kim went on, revealing that her approach in problem solving is quite far from Melanie's. "I just disappear and then come back and parang walang nangyari."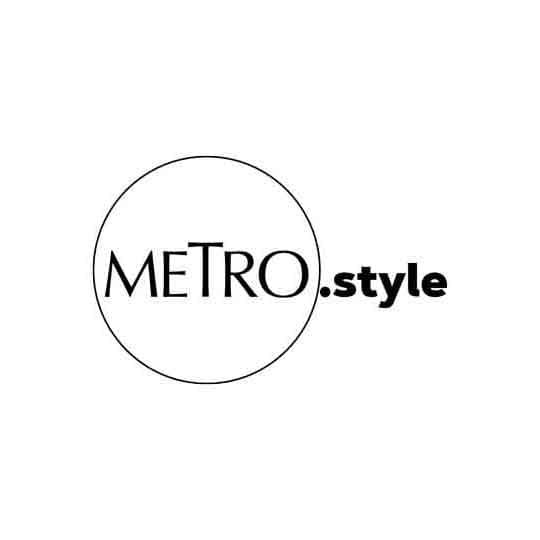 Bra top and colorful skirt by Moschino | Photo by Gee Plamenco, Jr.
On cherishing relationships
Kim's loaded calendar is proof that there is no shortage of blessings from upstairs. One of the rain showers that she recently got, for one, is her fashion series Fit Check: Confessions of an Ukay Queen landing the top spot in Prime Video Philippines last July.
She felt pressured as it was her first time to do such content, and also her first time working with her latest leading man, but that didn't stop Kim from being game. She even describes her co-stars as easy to work with.
Kim first told me about Jake Ejercito, highlighting his characteristics and what made it easy for her to work with him. "He's very nice; he's very well-mannered; well-educated. And then, he's [a] gentleman. Parang he wants to work din as much as I want also, so parang nakakatuwa to see the same passion."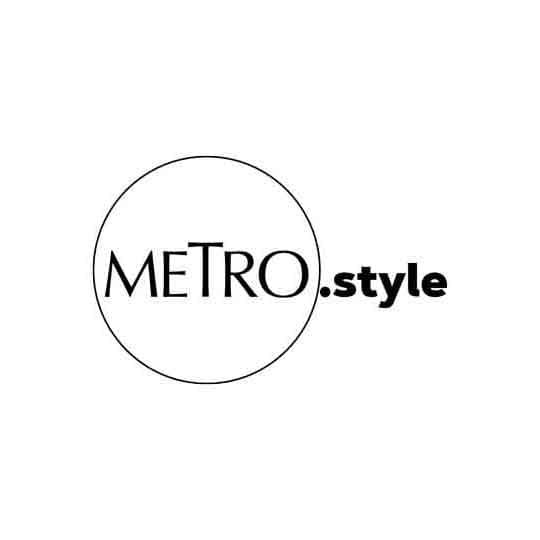 Denim dress by Moschino; Fur, Stylist's own | Photo by Gee Plamenco, Jr.
In an ABS-CBN interview with Jake, however, the actor declared that he was quite tense at the beginning, knowing that Kim is a multi-talented artist. "Noong una kong nalaman that I will be teamed up with her, na-pressure ako kasi siyempre, it's Multimedia Star Kim Chiu. We actually did a couple of workshops before kami nag-start, which really helped ma-break 'yung ice," he said.
Kim, meanwhile, came to his rescue. She made sure that Jake feels comfortable when filming scenes with her, injecting humor from time to time to lighten the mood on set. "Biruan lang para tumawa naman siya. Ganu'n lang—mga simpleng joke, banatan."
Starring alongside seasoned stars Liza Lorena, Christopher de Leon, and Angel Aquino was a huge chunk of Kim's "sulit" Fit Check experience, too. According to her, she's carved out a lot of lessons from how these industry old-timers function at work. "Si Tita Liza, goals ko talaga siya in life kasi 70+ na siya pero groovy, happy, and then very Gen Z pa siya," she introduced the actress, amused.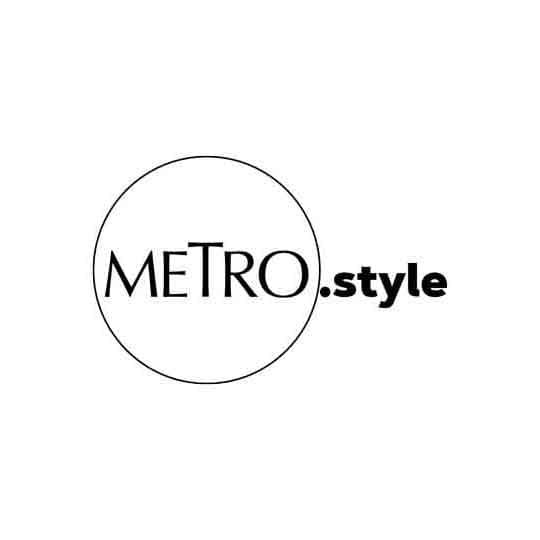 Denim dress by Moschino; Fur, Stylist's own | Photo by Gee Plamenco, Jr.
"Nanonood siya ng TikTok, tapos nag-e-aerobics pa siya! So parang she's very goal-oriented din kahit ganu'n na 'yung age niya. Sabi ko, 'Tita, pa'no ka magkaroon ng ganiyang energy to be excited going to the set? Sabi niya, 'I love acting! This is my passion.'"
Angel Aquino, on the other hand, is almost the same. As per Kim, she is down-to-earth and adjusts to the environment where she's in. "Kung mga bata kasama niya, magiging bata din siya, ganu'n," Kim added.
As to how she would define her working relationship with Christopher de Leon, Kim answered, "Sobrang natutuwa ako 'pag na-be-break ko 'yung [nature] niya na very stiff, firm, ta's napapatawa ko siya. Na-e-excite ako du'n."
Passion doesn't come with age and age is just a number—this is one thing that stuck with Kim as she got to know her predecessors in showbiz. And if there is a collective phrase that the Kapamilya star would like to use to wrap up everyone on set that she's encountered, it's this: "walang masamang tinapay."
Outside work, Kim tries to foster her relationships not only with her family and friends, but with her long-time boyfriend Xian Lim as well. In fact, nothing much has changed since Metro brought Kim and Xian to London in 2016, except they grew stronger.
"Kami naman, we support each other talaga. Parang we're really each other's number one supporter or number one fan. Hina-hype namin 'yung isa't isa when we feel down," Kim began, her smile extended to her eyes.
"I'm very lucky to have him by my side kasi 'pag masaya, may nakakausap ako. 'Pag malungkot, [may] nakakausap [din] ako," she added, saying that Xian is good at picking up her emotions.
"He understands me fully. Kahit hindi ako magsalita, sasabihin niya, 'what's wrong?' Ta's parang iiyak na lang ako kasi ayaw ko nang magkuwento." Despite Xian's network transfer, however, Kim is still thankful that she still gets to bond with the actor-director in times when everything feels taxing. "Nandiyan lang talaga siya sa tabi ko. I'm happy that he is my safe place."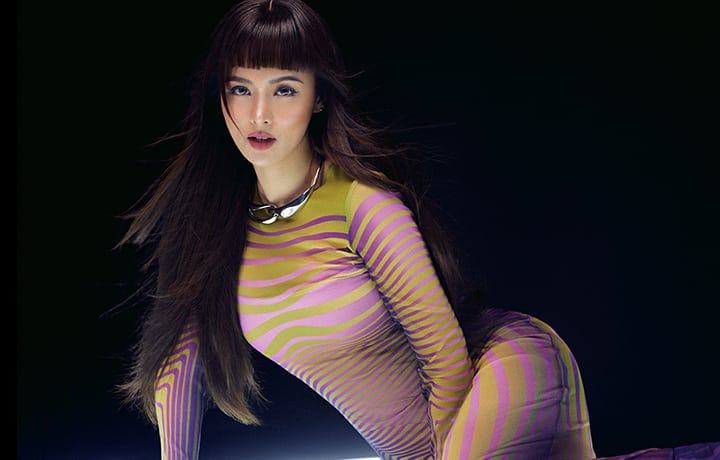 Photo Gallery
Photo Gallery
From reality star to supernova
Throughout her years of compelling projects, happy accidents, and even controversies, Kim looks back with nothing but gratefulness. She may be one of the most-sought after leading ladies now, but that doesn't make her think that she is way above others of her kind.
To her, showbiz is like an endless staircase that she wants to climb—there is always something to look forward to on the next level. She pondered, "You're not always on top. Parang you're only [as] good as your last project. Para siyang hagdan for me in terms of my career. I want to go higher and higher and higher pero minsan, bababa ka, e."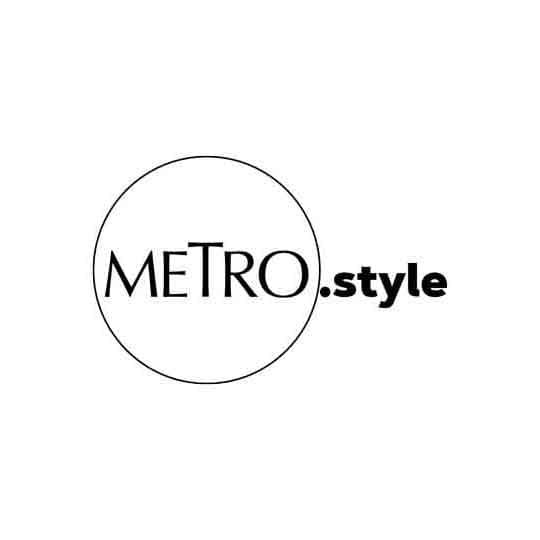 Denim bandeau and trousers by Kristine Ordinario | Photo by Gee Plamenco, Jr.
To accept things as they are is one of Kim's assets. She has an innate sense of knowing whether it's time to take over the wheel or take the back seat for a time. She acknowledges her downfalls and successes, and uses them as a jumping-off point to start anew. For someone who has always wanted to be seen on TV, she feels fulfilled to be here in the now and to be waiting for the not-yet.
Kim shared, "Once you really want something, marami talagang mag-ba-block ng way papunta sa dreams mo but at the end of the day, if you really want and if you really work hard to get that dream, you will really get it."
Not long after Fit Check, Kim is again making movements through her new series Linlang. And while she's nervous to take on an offbeat role, the challenge makes her more attuned to determination. "I'm very excited and looking forward [to it]. I hope that people will still love me with the role that I'll be playing," she quipped.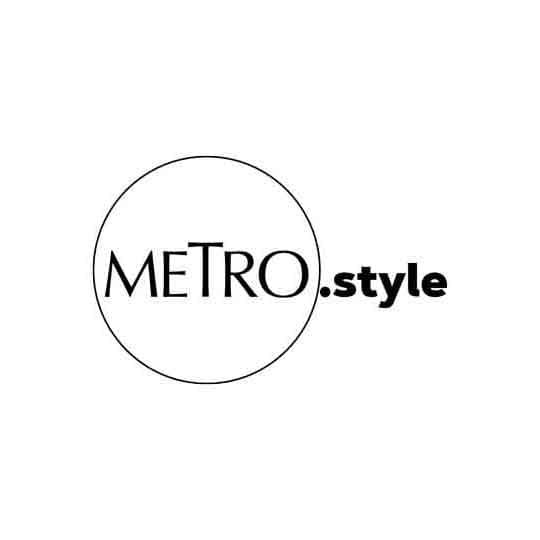 Denim bandeau and trousers by Kristine Ordinario | Photo by Gee Plamenco, Jr.
Fun, playful, forward. This is how Kim would usually describe her fashion sense. When she's in the mood for a sexy outfit, she goes for it; if she suddenly wants to dress up street-style, she goes for it; if she's feeling school-girl at the moment, she goes for it.
When she wants to venture into a new path like her House of Little Bunny bag business, she would go for it, too. And there is no doubt that Kim would do the same for her other dreams as much as she would for her outfits.
Kim has always wanted to be on TV since she was a little girl, and she went for it, too. "Napanood ko 'yung self ko sa TV," she harked back, recalling a certain time when she happened to see herself on a TV Patrol episode. "Sabi ko: 'Gusto ko din, ganiyan. Gusto kong maging ganiyan one day. So 'yun… I made it." The future she once envisioned has become her reality today. For the unstoppable Kim, dreams go on. And as she continues to reach for the stars, living the life she has only ever once imagined won't be far-fetched.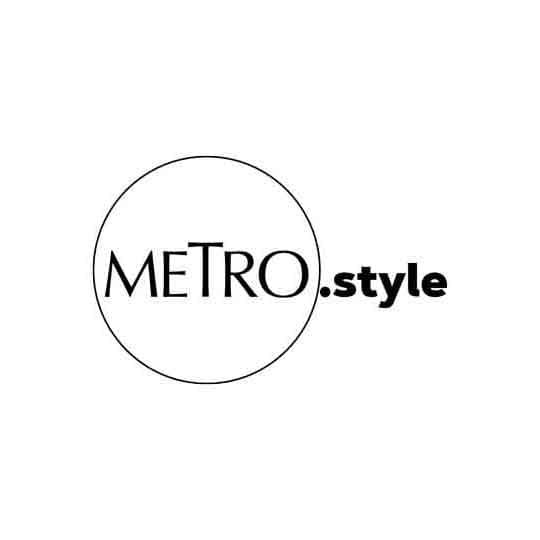 Sweater, beaded skirt and bag by Fendi | Photo by Gee Plamenco, Jr.
Photography by Gee Plamenco, Jr.
Sittings editors: Geolette Esguerra and Red Dimaandal
Creative direction by Randz Manucom
Art direction by Raff Colmenar
Makeup by Jake Galvez
Hairstyling by MJ Rone
Fashion styling by Adrianne Concepcion, assisted by Via Abbra
Videographer: Giancarlo Escamillas
Set design by Rocketsets
Content Producer: Carla Buyo
Special thanks to Star Magic and Edith Fariñas, Prime Video and Dreamscape Entertainment