Everything You Need To Know About Sustainable Materials And Technology
Learn how you can build and finish your home the eco-friendly way from floor to roof
If you think that vehicles are the only culprits in consuming energy and contributing to the metro's pollution, think again. In fact, buildings and homes, static as they are, consume 20-50% of physical resources, depending on their environment. The building and construction trade itself is a huge consumer of natural resources. Wood, stone, metals, minerals and water all take a hit with the construction of every new building or home. Once completed, buildings do not cease to become contributors of pollution. Think of all the emissions produced within them and their impact. "The most sustainable way is to not make things. The second most sustainable way is to make something very useful, to solve a problem that hasn't been solved," Danish designer, Thomas Sigsgaard, is known to have expressed.
As of yet, cities, the movers and shakers behind them have not stopped planning on building the newest, shiniest edifice to grace the skyline. Hence, it seems that as a community, we will have to contend with addressing sustainability in all phases of designing our buildings. What are the solutions that will help our environment while we're at it.
For starters, we can engage in green construction or sustainable construction where environmentally-responsible processes are used to ensure the resource-efficiency of the building through its lifetime. This means that the design, maintenance, repairs and demolition on the building will be performed with the least harm on the environment. Human health, along with the efficient use of energy and resources are the focus of sustainability, as well as water preservation and reduction of pollution and wastage.
How exactly is this done?
Use the gallery below as your comprehensive guide to eco-friendly building materials and finishes: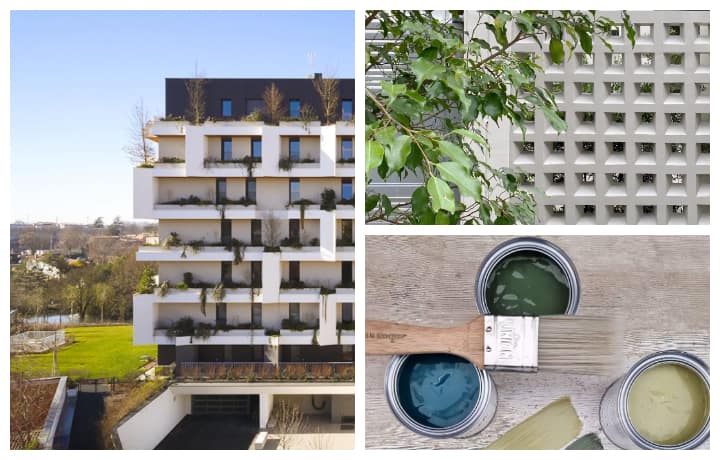 Build An Eco-Friendly Home, From Floor To Roof
Build An Eco-Friendly Home, From Floor To Roof