All Eyes On Janine Gutierrez With Her Breakout Role In "Dirty Linen"
Blooming where she's planted while cultivating a growth mindset—apart from her showbiz status and diverse acting portfolio, this is what lies beneath the "Dirty Linen" lead
It was mid-morning and I slipped myself through Janine Gutierrez's makeup session to ask what nail polish finish she preferred. Half of her hair was tidied; the other still hanging loose. She let a "hi" and a smile out, answering in nods as I touched base with her. By talking about nails, I thought that I could capture the basic facets of Janine.
"Is she tall? Is she friendly? What time did she arrive? I think she's early!" And while her background is everywhere on search engines, it's what's resting under the surface that I was particularly shooting at.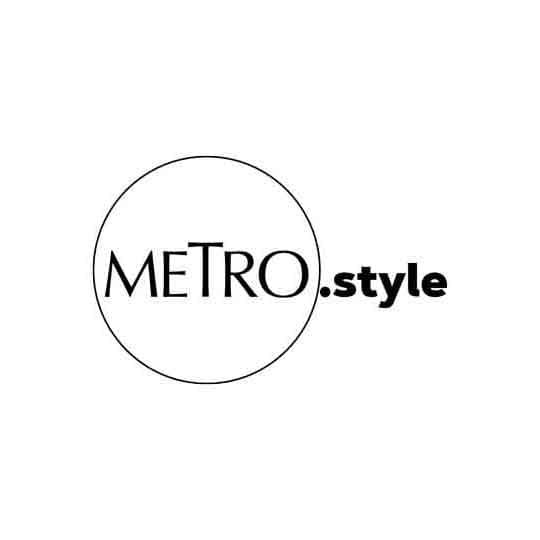 On Janine: Knit top and pocketed pants by Fendi | Photography by Charisma Lico
Relying ultimately on my first brush with her and a few of my imagination, I rounded up my raw impression of Janine. First, she pays attention. She paused to fetch my message, meeting my eyes halfway as I engaged her in a conversation. Next, she is easygoing. She seems agreeable, approachable, and is a smiler.
When she was finally done with her first look, Janine entered and lit the room with her presence. She responded to people's smiles, said "okay" a lot, and laughed with the team in between. You wouldn't mistake her for a snob, mind you, because this Dirty Linen star simply just isn't.
She tries to blend in and mingle with the crowd, cracks her knuckles once in a while, whistles openly, and keeps a low profile despite being a royal blood in showbiz. When I pressed her for an answer as to what project of her parents or grannies—in cinema or on TV—would she want to do a remake of, she fired right away. The actress shook her head and said with a passion, "None! None."
Growing up, Janine had the privilege to experience entertainment, at least, through the lens of her actor parents Lotlot de Leon and Ramon Christopher. Acting runs deep in the family as industry veterans Nora Aunor, Pilita Corrales, and Eddie Gutierrez happened to be her grandparents, too.
"I've always wanted to carve out my own career and I'm happy kasi when I go out now, people know that my name on Dirty Linen is Mila or Alexa," Janine started, an air of self-assurance encompassing her. "Parang 'yun talaga 'yung kinaka-happy ko na they're starting to latch onto my work instead of who my parents are." But bantering in turn to soften the tension, she quipped, "Sorry, mom!"
Her talent shone bright enough to be recognized as Best Actress in 2019 QCinema International Film Festival, 2020 FAMAS Awards, and 2020 Gawad Urian Awards all for Babae at Baril, and New York Asian Film Festival's Rising Star Asia Award winner in2021 for Dito at Doon. Janine Gutierrez has truly lived up to what she wills in life—to make a name for herself, grateful for her family background but also particular about not depending on it.
In her own right, Janine has become the star that she was hoping to become. From minor roles to major characters and now lead, needless to say, her career slowly caught up with her dreams. Since Janine's bold move of transferring to ABS-CBN in January 2021, she has made a basketful of projects with the Kapamilya network.
As a newly-minted talent, she marked her debut on Asap Natin 'To, did a guesting in It's Showtime, and delivered in a Maalaala Mo Kaya episode. Janine's first-ever teleserye alongside actor Paulo Avelino, Marry Me, Marry You, is followed by Sleep With Me, where she starred with fellow Kapamilya actress Lovi Poe.
Now, Janine assumes another must-not-miss acting chop where her dual characters, Alexa and Mila, come into play. When I popped the catching-up question, she quickly replied, "Oh my gosh! Taping is super fun! As in every day that I get on set, sobrang grateful ako kasi a lot of the cast members, sobrang pangarap ko talagang makatrabaho."
"The story is so nice and the script is so nice," she continued, realizing the effects of the production. "Even our sets, parang first time kong makatapak sa set na ganu'ng scale na talagang sinadya for the series," she emphasized, saying that the whole stint was a "dream experience" for her. Embracing such a complex character is something that Janine is highly thrilled about, too, and to have her family members feel the gravity of the story and sing the praises of her performance is a great honor.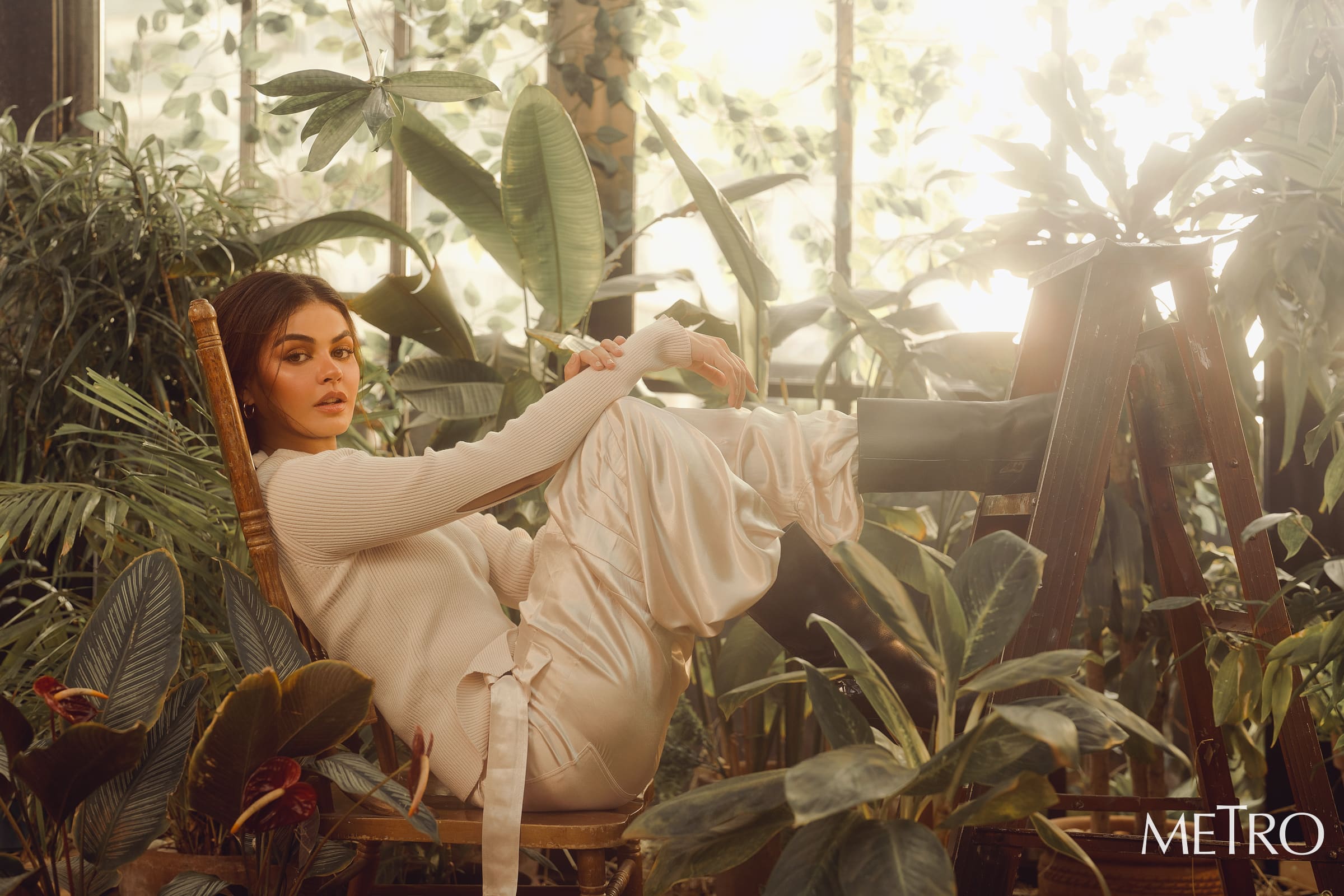 Photo Gallery
Photo Gallery
Starring Zanjoe Marudo, Janine herself, Francine Diaz, and Seth Fedelin, Dirty Linen is a revenge tale that follows the lives of families from different social echelons and the issues that circle and bind them. With industry heavyweights like Joel Torre, Janice de Belen, John Arcilla, Tessie Tomas, Epy Quizon, Angel Aquino, and trailblazing actress Dolly de Leon, there is no doubt that the show continues to stir positive reception from the viewers.
Helmed by directors Onat Diaz and Andoy Ranay, this Dreamscape Entertainment offering is a heart-pounding primetime gem that veers away from the high-strung drama that the Filipino audiences are used to.
On its pilot episode, Dirty Linen started strong and raked in at least 40,000 tweets on Twitter alone with its multiple trending hashtags. People would dub it as a "world-class" content that deserves to be noticed across the country and in the global arena. In an exclusive interview with Metro.Style, Dolly went as far as saying, "I really believe that Dirty Linen is changing the landscape of how we make teleseryes. Ang ganda-ganda ng Dirty Linen—from the way it's written to the acting, the actors, the direction. It gives me a lot of hope in the industry kasi this is really something I can be so proud of. And I'm not saying this dahil sa response sa social media ha. Pinanood ko eh. Ang ganda talaga. So, it's really something to be proud of."
Also, most recently, the series continued to cement its caliber status and hit an aggregate of 1 billion online views across multiple platforms like YouTube, Facebook, Instagram, Twitter, TikTok, iWantTFC, and Kapamilya Online Live. Currently, Dirty Linen is among the top in the TV Shows section of iWantTFC and has peaked at 141,957 live concurrent views on Kapamilya Online Live.
"They like it! They watch it all the time and they say they're proud," Janine shared with Metro.Style when asked what her family thinks of her latest series. "Happy sila kasi invested din sila sa kuwento and they're curious about what happens next—'yung tipong magtatanong sila, 'What's going to happen? Pero wait, don't tell me! ''Wag na lang. I'll watch it na lang!'" Playing the revenge romantic Mila dela Cruz a.k.a. Alexa Salvacion amid a star-studded series, after all, is anything but elementary.
"Mabigat kasi 'yung story, e. 'Yung theme is revenge and other issues so mayroon din talagang certain weight na nadadala mo even after taping," Janine revealed, reflecting on the odd patterns that she has brought in with her from everyday lock-in tapings. "It takes a while for me to really get used to a character. Usually kasi 'di ba, we're in a taping bubble, so may Cycle 1, Cycle 2," Janine told me, loading up our talk with her thoughts on Dirty Linen. "Feeling ko, mga Cycle 2 pa ako talagang nagiging comfortable, or it becomes easier for me to get into the character—'yung mga actions niya or nuances niya."
As to how she assimilates into her latest acting project, Janine actually propped up her hardships by tilting her head to the brighter side of the spectrum. "We're locked-in naman, e, so it actually becomes easier kasi at least, hindi mo na masyadong kailangang ilaglag 'yung feelings mo," she argued. "I think it starts with getting to know your character talaga really well so I start with that—reading the script and trying to understand the character."

Dirty Linen's heavy narrative, which revolves around the story of the aristocratic, greed-stricken Fiero family and their house help employers, was something that Janine didn't see coming. She saw herself as a plain Jane—at least in the acting-verse—whom she thought wouldn't make it to this day. "This didn't really come naturally to me. I never acted when I was in high school na parang drama club or anything like that, kasi mahiyain talaga ko. Maybe I did one play, but I actually never really thought that kaya ko talaga," she confessed.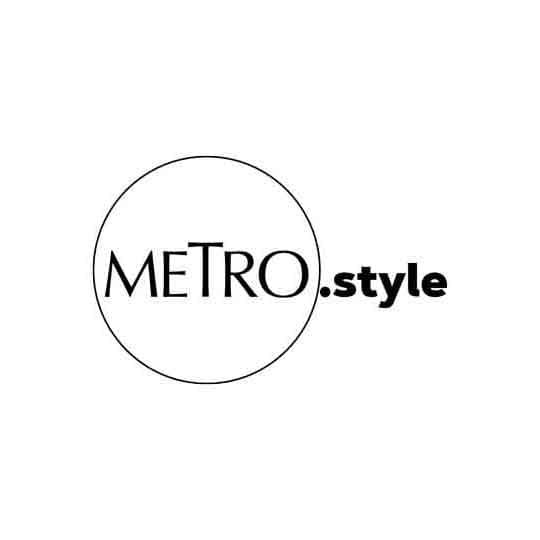 On Janine: Linen set by AJ Javier, tulle dress by Repetto, and boots by Margiela | Photography by Charisma Lico
"But I think that if you really put your heart to something and you really try to work hard," she carried on, coming by some piece of advice, "then you can achieve anything. It did not come naturally to me and it took a long time but I think if you really work at something, then you can make it happen."
High noon was almost breaking, and the sun's rays fixated its glare at the glass house structure of Seltsam Bar & Restaurant in Makati. I was looking at Janine while she was sitting at the rust sofa abreast our shoot's creatives and crew. She looked comfortable at the time, toggling between sipping her juice silently and mouthing the lyrics of the music playing in the background. I brought the food to her attention, asking whether it's soy garlic or crunchy garlic chicken that she prefers for lunch.
"This girl sure knows how to keep big decisions at bay," I thought to myself. If she can ruminate on trivial things, what more the towering ones? Before deciding on her choice, she asked, "Ano'ng itsura nila?" And I tried to nail the description to the best of my ability.

I assumed she's more in favor of the saltier one, having picked soy garlic chicken. I raised other options from the resto bar's menu, but she insisted on taking the same meal that all of us would eat.
When it was time for her to get back on her feet and get ready for the next layout, she patiently awaited instructions from our photographer Charisma Lico and creative director Eugene David. At times, she would dance to the tune of songs, pop her neck as a warm-up, or delight herself in taking pictures of anyone who would doze off on the couch. Luckily, her playfulness also extended to other creatures, for when a photobomber Siamese cat named Boba dropped by on the set, she and makeup artist Anthea Bueno, her fellow pet lover, got a tad bit distracted and tried to accommodate it, too.
"Pa'no tumawag ng pusa?" she asked us, keeping the cat on her radar. She turned to the staff then, as if the cat's attention was an urgent matter: "Ano bang pangalan niya, Kuya?" she pressed. Boba then sat close to Janine, and the actress started baby-talking. The pet sharing the frame with her didn't bother her one bit, and when Boba the cat broke in to explore the beauty of the set by Tipping Point Collective, Janine joked around, cool as a cucumber, "Kinakain na niya 'yung set!"
There are a handful of things that the public doesn't know about the showbiz royalty. Close-encounter style, she's friendly, but there is more to her than meets the eye. For starters, she would love to dabble into producing, just as what her Hollywood idols have been doing. She looks up to the likes of Jane Fonda and Reese Witherspoon, who manufacture their own films and brew their own stories. "That's something I want to be able to do din eventually," she declared.

Apart from her Tinseltown heroes, her co-actors John Arcilla and Joel Torre also gained her respect. She has a high regard for the seasoned talents, and has always dreamt of working with them. The phrase "sobrang ganda" suddenly occurred to her in an attempt to put their filmography into words, and she highlighted how the movies where the two starred in are of global-scale caliber. "They're the kind of Filipino films that really go to Cannes and go around the world and show the quality that we can make here in the Philippines," she asserted.
"It would be nice to work on an international project. It's always been my dream to go to different festivals," she added, responding to my follow-up question on auditioning for international content. When I said that Janine was amenable, I didn't mean easy-to-sway. This woman of strength, who managed to stand her ground and find her footing in a dog-eat-dog industry, has select taste in terms of roles that she embodies.
"It has to be something I like," she chuckled, pulling me in.
"I'm not going to do something if it's not something na I'm really excited about," she persisted, noting that the script and the director both have a significant weight on her decision. "My goal, really, is to have a nice body of work and have something that I can be proud of na when I invite you guys to watch it, I really want you to watch it kasi, for sure, maganda siya."
When I asked her what her dream role is, all this time, according to her, she was anticipating something like Dirty Linen. "Actually, every time I go to work for Dirty Linen, as in super happy talaga ako 'cause it's something that I've always wanted to do—that kind of gray character," she introduced, expounding on what kind of character she is taking on. "You can't say she's good kasi 'di ba, nagre-revenge din siya but at the same time, may pinaglalaban siya and it's very layered."
"Parang it's difficult also kasi you're pretending to be someone but at the same time, you're someone else," she went on, calling herself a "revenge girl" in the process. Had it not been Mila or Alexa, however, Janine can also imagine herself playing Janice de Belen's character Leona Fiero. "Very layered din 'yung character niya, e, and very strong woman siya but the bad kind naman, pero it seems like a fun role."
While she admittedly doesn't know how to juggle things in the most ideal way or think too distant from the present, at the core of her heart is still acting. "Right now, I'm really putting all my time into this and I guess I'm going to be working on the next projects soon," she teased. "I don't even know what I'll be doing five weeks from now, but hopefully, I'll still be doing interesting characters and doing projects that can be seen around the world."
While Janine claims that she rarely stays on top of things, gets easily distracted by her phone during tapings and shoots, and isn't very masterful when it comes to balance, she guarantees that what makes her bulletproof as a woman is how she persevered in life. "No matter what life throws at you, if there's a will, there's a way, especially with Filipina women—sobrang maparaan and madiskarte," she brainstormed, mulling things over like role models, her mom, her grandparents, and her Yaya Pat.
"I've had the same yaya since I was born and siya talaga 'yung parang second mom ko kasi my parents broke up," Janine started, with a dash of twinkle in her eyes as she spoke of the woman she adores. "She's like my second mother and parang hanggang Grade 2 lang 'yung natapos niya pero she's always been hardworking and so smart—one of the smartest people I know."
"Siya 'yung nagtuturo sa'kin ng schoolwork. Regalo niya sa'kin palagi, mga dictionary. And to this day, parang one of my goals is to always make her proud," Janine concluded, sealing her love letter with a touching remark. "Parang siya 'yung tipo na hindi napapagod. She's been such a provider for her family, so I always think of her din talaga."
Between being labeled showbiz royalty, making her family and yaya proud, getting top billings, and pulling off roles that she never imagined she could give justice to, Janine is clear-cut about two things: one, she enjoys just letting things be and focusing on the present while being mindful and intentional; and two, she follows her own methods, regardless of what she was born into.
There are many things she admires about the women who positively influence here, but if there is anything that stands out, it is their being resourceful. "It's something that we've had to bring into all the aspects of our lives," she reflected. "So, I think a woman who is like that is unbeatable."
Photography by Charisma Lico
Sittings editors: Geolette Esguerra, Grace Libero-Cruz, and Anna Rosete
Creative direction by Eugene David
Makeup by Anthea Bueno
Hairstyling by Vien Nueva
Fashion styling by Maita Baello, Melville Sy, and Pat Pleno
Set styling by Tipping Point Collective
Videographer: CJ Reyes
Shoot coordination: Red Dimaandal
Shoot assistant: Carla Buyo and Shanice Barbin
Photography team: Jaz Orbe, JR Baylon, Erwin Arda and Ruel Constantino
Shot on location at Seltsam