Ji Chang-Wook Says He Wants to Film in the Philippines
An editor/fan girl recounts her experience attending Ji Chang-wook's "Reach You" press conference for Bench and doing a face-to-face one-on-one interview with this Korean superstar
"The magic show is over. The performance that made my heart pound for a moment has come to an end." - from the Sound of Magic
Ji Chang-wook's much-awaited "Reach You" fan meet in the Philippines may have been over, but he left his Filipino fans so many memories to keep perking up their days for months or even years.
Still got his "Gising ka na! Good morning!" greeting recorded on your phone? I don't have the video on my phone because I was so preoccupied looking at him that I didn't get to press the record button (I know, how unfortunate!). With no video proof then, could that have been just a dream? Nope, a quick scroll on social media would tell otherwise. But to me and to my fellow Ji Chang-wook fans, it was like a dream that came true. And never have I ever imagined that I'd be able to tell him face to face that it was indeed a dream come true to meet him.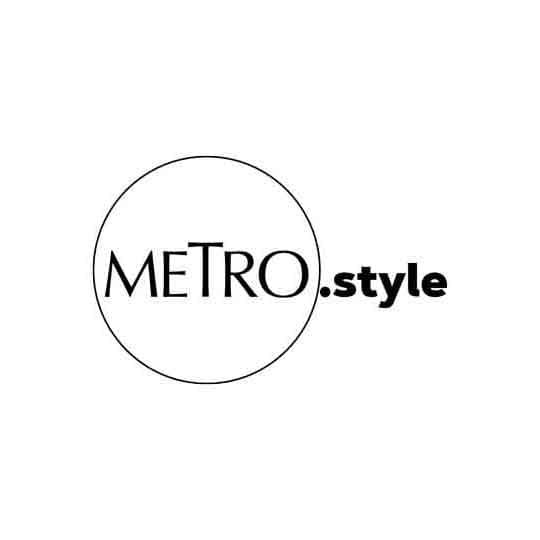 Ji Chang-wook at his press conference for his "Reach You" fan meet with Bench | Photo courtesy of Bench
I've been a fan of K-dramas for years now, like many Filipinos have been. I swoon over the oppas一laugh, cry, and get kilig and excited as I watch them in their shows. I have a long list of Korean actors I adore, but Ji Chang-wook has been my favorite since seeing him in the series Healer.
I'd fangirl over him with my friends, and when people would ask me for recommendations on what K-drama to watch, among those I suggest are Healer and The K2. I've spent a lot of days watching and re-watching Ji Chang-wook's series and movies (many sleepless nights for the 51-episode Empress Ki). And I can't tell you enough how much of a "healer" he's been to me一a real stress-reliever. Even his adrenaline-pumping fight scenes are exciting yet oddly relaxing, too.
When he was launched as an endorser for Bench fragrances in 2019, I was over the moon ("so in love"一even more一like the name of one of the scents he endorses). Mr. Ben Chan and his team at top clothing and lifestyle brand Bench have always made it possible to bring the Korean stars closer to their Filipino fans through fan meet events, so I was hopeful they'd do the same for Ji Chang-wook. They did, and Wookie would've met us sooner back in 2020 had it not been due to the pandemic that caused his tour to be postponed.
Throughout the height of the pandemic and during the many months we were in lockdown, I was glad to see on social media that many have discovered Ji Chang-wook and what a great actor he is. In fact, I met some of his fans who told me they became his followers during the pandemic; these are fans I met briefly post-press conference, as they were waiting at the hotel lobby to catch a glimpse of their favorite Korean actor.
As for me, I continued supporting Ji Chang-wook during this time. I was so thankful that despite the pandemic, he had new shows (Backstreet Rookie, Lovestruck in the City, The Sound of Magic, and most recently, If You Wish Upon Me, as well as the reality travel show Young Actor's Retreat) I could gush over with my fellow editors and our little K-drama Club.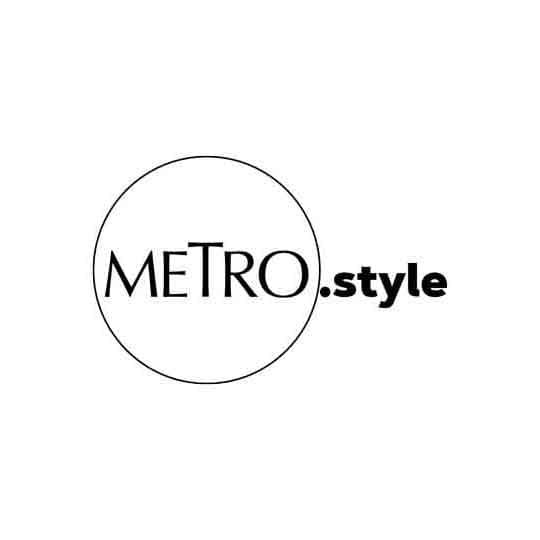 Mr. Ben Chan and Ji Chang-wook | Photo via @bcbench
When the travel restrictions eased up and the oppas and idols began visiting Manila one by one, I knew it was only a matter of time before the news that Ji Chang-wook's Filipino fans had been waiting for would be announced. Updates on his "Reach You" fan meeting tour were announced in September, and I couldn't wait for the tickets to go on sale.
But I wasn't prepared when the tickets finally went on sale. I was out, preparing for my sister's bridal shower, and had no time to check social media. When my husband found out about it later that day, I was a bit late to the party and there were no available VIP tickets anymore. With a heavy heart, I resorted to buying a Patron ticket. I was happy, of course, but at the same time sad because only the VIP ticket holders had a chance to win a slot for a photo opportunity with him一I obviously wanted that. Little did I know that my husband kept trying to buy online and managed to get one VIP ticket for me. (The Patron ticket went to my sister who's also a fan.)
I was praying so hard for me to get picked in the raffle, only to find out later on that Metro.Style was given a one-on-one interview slot with Ji Chang-wook! As the biggest Ji Chang-wook fan in the team, I took on this assignment. I was speechless. An invite to the press conference would've been such a huge blessing already, but an opportunity to talk to him face to face?! Words are not enough to describe what that felt like.
Come the day of his press conference, I was thrilled to meet fellow fans from the media. And we all gushed about how handsome, versatile, and talented Ji Chang-wook is. I couldn't contain my excitement, as I was moments away from meeting my favorite oppa.
When he finally went up onstage, as host Sam Oh introduced him, I was in utter disbelief. It was so surreal to see him right there in front of us. I loved his haircut. He looked good in his striped button-down and black trousers. And his face? So flawless and dewy! His voice is manly, and the way he answered the questions was charmingly straightforward. At several instances in the press conference, he would pause and smile whenever a thunder would interrupt him mid sentence.
This was his first time in the Philippines, and he was in awe of the warm welcome and support of his fans here. At the Q&A with the press, he talked about his "Reach You" fan meeting tour which was especially dubbed as such because he wanted to reach his fans. The tour kicked off in Seoul and Manila was his second stop. Asked what to expect about the event, he teased that it would allow fans to get to know him better and would be an avenue to showcase his side as a singer, too (he did not disappoint - more about his fan meet in my other article).
At the press conference, he said he wants to visit Boracay and that he had fun going around the city in Greenbelt area (which we later found out was filmed as part of a segment in the fan meet). He took a break in a coffee shop there, but when asked about the Filipino food he had tried, what he gushed about was the halo-halo and pork sisig he ate at the Bench Café.
Ji Chang-wook was also asked if he prefers singing over acting, or if it's the other way around. Although he has done musicals and released singles as part of his K-dramas' OSTs, he doesn't consider himself a professional singer. "If I have to choose, I guess I'd be more inclined to acting," he said. And because he loves acting so much, he also finds it hard to pick his favorite role among all that he's done. It's because his roles and the genres he takes on are varied一he can do melodrama, action, romance, rom-com, comedy, fantasy, and he can even be a villain. Taking on different genres is a conscious effort on his part so he can show different sides or "dimensions" of himself as an actor and at the same time offer something new to the viewers each and every time.
Shortly after the press conference, I was led to a room where I nervously waited for my once-in-a-lifetime chance to talk to my ultimate oppa. When it was already my turn, I was ushered to be on standby outside another room where the interviews were taking place. As I was standing there, Wookie went out of the room and passed by in front of me as he made his way across the function room where the press conference was held. "This is really happening," I told myself. I wasn't expecting any more than a chance to meet and interview him, but I had learned a few moments before my slot that we'd also get a photo opportunity with him on the same stage where his "Reach You" in Manila fan meet tour officially began.
He then returned to the other room after taking a photo with the member of the press that went before me. I was on standby for a few more minutes until I was finally let into the room where Wookie was. He had then changed into a cream pullover and a pair of brown roomy trousers. It was hard to stay calm at that moment, but I put my editor hat first before my being a fangirl. Still, I thought it wouldn't hurt to let him know that I've been his fan for many years. My eyes were glued to him as I told him I was star-struck. He looked at the translator who relayed what I said, then he looked back at me, smiled, and said, "Gamsahamnida" ("Thank you").
I asked him how his stay in Manila was and what his first impressions of the Philippines were. Ji Chang-wook previously mentioned in the press conference that the weather was nice and better than what he expected. He shared that he wants to visit top Philippine tourist destinations like Boracay and Cebu. He has nothing but great words for the Bench team, too, for making him feel the signature Filipino hospitality, treating him really well and making sure the work environment was as chill as possible.
"The Philippines welcomed me warmly and comfortably so I felt comfortable, and I'm also grateful that wherever I go, people would welcome me. They provided me with a very nice environment. I am very thankful that I am welcome here," he told me.
Ji Chang-wook is the face of Bench fragrances So In Love, Sure Blue, and Live Life With Flavor. Some have certain habits or rituals when applying perfume, to ensure the scent lasts longer, but not Ji Chang-wook. With smiling eyes and animated hands pointing from head to toe, he said, "I spray perfume everywhere on my body."
Speaking of body, at his fan meet, his fans went wild during a segment when a sexy, topless photo of him from the K-drama The K2 was shown. The screams were so loud Ji Chang-wook was almost speechless. "When I actually came in the entrance, your shouting was not this loud, but after seeing my exposed picture, you guys are shouting," he said, giggling.
In The K2, Ji Chang-wook played the role of a bodyguard who works for a security agency under the codename K2. This role and his illegal "night courier" character in Healer were so impactful they got him associated with the action genre. But the versatile Ji Chang-wook always has surprises (or magic tricks?) up his sleeve, making him unpredictable and worth looking forward to with each and every project.
When asked what genre he wishes to work on or what role he wants to take on next, he told me, "I don't have a specific genre that I would like to try, but if I would be offered roles, I might choose roles that look enjoyable for me." After 14 years in the industry, the Korean superstar with more than 22 million followers on Instagram has leaned more toward trying "fun and new things," keeping an open mind and welcoming roles he hasn't done before. Proof of this is his upcoming series, The Worst Evil, where his role is a detective who penetrates a drug dealer community to catch them; Wi Ha-joon, another Bench endorser, is his co-star here.
When it comes to how he prefers spending his spare time, however, Ji Chang-wook sticks to the tried-and-tested: a combination of relaxing and sweat-inducing activities. On some days, he likes doing sporty things like riding his motorcycle and playing golf. But, he told me, "There are days that I do absolutely nothing, but also days where I travel, exercise, and spend time with my friends and also shopping."
Spending time with his family and friends is something that never fails to put a smile on his face, said Ji Chang-wook, who first got his lead role in a series through 2010's Smile Again.
These are simple things that he finds "healing," too, aside from being comforted by the presence of his fans. But this Healer star and impressive singer also acknowledges the healing and soothing effect of music in his life. Just what type of music is he into, or what is his current vibe in music? Ji Chang-wook said, "It depends on the day and my mood. The nice weather these days makes me listen to city pop." He said he likes listening to music while riding his bike, too. "In the morning," he adds, "I would listen to upbeat songs."
Many would most likely agree that Ji Chang-wook's event, which gathered 7,000 fans in SM MOA Arena, is one of the best fan meets headlined by a Korean actor in Manila. Apart from the fun Q&A segments, his mini magic show, and the portions where he granted a few of his fans' wishes onstage, he also sang five songs and read a message for his Filipino fans: "Thank you for always staying with me. I'm always sad that I can't express all my feelings. I'm happy to meet you with a smile… I hope we'll be happy on many days. I love you. Till we meet each other again."
When we'll see Ji Chang-wook again may be something indefinite at the moment. For now, it's enough that we've made him aware of how solid our love and support for him is. He knows he's very much welcome to come back to the Philippines. And whether it's to take a vacation in Boracay or Cebu or even一who knows一film a series or movie in the Philippines, we'll be looking forward to the day he'll melt our hearts again and get us feeling lovestruck in the city.
Ji Chang-wook filmed in Spain for The K2. Pre-pandemic, there were many K-dramas filmed in foreign countries. So should a similar chance to shoot in a destination outside of South Korea lands on his lap again, he won't let it pass. He said in our interview, "Shooting in foreign countries is fun but tiring, it's not easy. Talking about it now, maybe if I get the opportunity to shoot here, that would be fun!" At least, if and when that happens, he will no longer be just stuck in his hotel room playing video games, as what he revealed he was doing in his spare time in Manila (well, that and swimming in red trunks at the hotel pool!).
After the interview, I took a photo with him on the stage where the press conference was held earlier. As I stood beside him, I couldn't help but tell him that that moment was a dream come true. I'm not sure if he understood what I said, with no translator by his side, but I'm glad to have had the chance to even be on the same stage with him for a brief moment and tell him that. A few clicks from the photographer's camera later and it was time to say goodbye. We faced each other and bowed as we said our thank yous.
And whether it was Lee Eul doing his "Annara sumanara" magic tricks, Yoon Gyeo-rye at work granting wishes as a member of Team Genie, or simply Ji Chang-wook causing a whirlwind of emotions within me一this "Reach You" fan meet didn't just reach me, it has touched my life and is going to stay with me forever.
And to the version of Team Genie's captain here, Mr. Ben Chan, thank you for granting our wish!
Lead photos courtesy of Bench