Conquering The World Together: KDLex Is Going Places
Guess who the walking Google Maps is and the "manager" of trips between the two!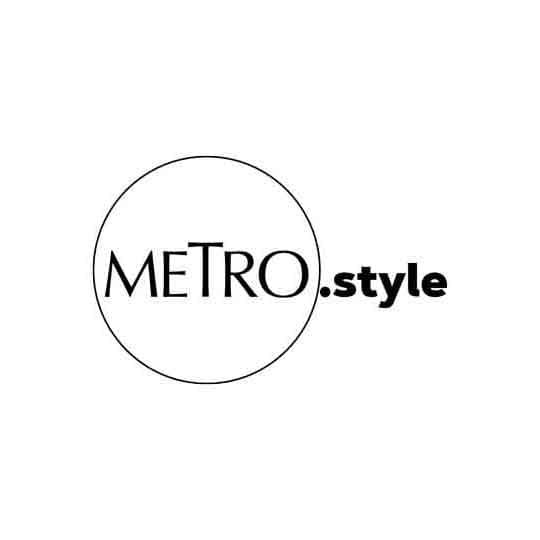 The KDLex tandem debuts in their first-ever digital magazine cover. On KD: Ensemble from Team Rain x Em's studio | On Alexa: Dress by Debbie Co | Photography by Dookie Ducay
Fresh from their recent trip to Hong Kong with Direk Cathy Garcia-Molina to punch in for a tourism project under Star Cinema, KD Estrada and Alexa Ilacad talked about their travel personalities and how they plan when traveling together.
When asked what they discovered about each other during their trips together, Alexa shares with us, "For me, he is so good with directions! He is like a human Google Maps, honestly, and that's something I am so bad at. I really, really suck at remembering places [and] directions."
In our sit-down interview for their digital Metro cover, the singer and actress said that she unlocked this KD skill when they went to the United States for a tour. KDLex, as part of the "Star Magic 30th Anniversary: Beyond the Stars US Tour 2022" batch, performed in celebratory concerts across the American soil to deliver a spectacle to the Filipinos abroad. For this tour, KD and Alexa trotted New York, San Francisco, and Los Angeles.
While in the US, the two spent time watching musicals that wowed and left them in love with theater. Alexa told us about the plays that she and KD attended in New York. "Because Direk Lauren [Dyogi] knows that we do love music—but we weren't able to get any tickets or it wasn't in our plans to watch Moulin Rouge—he bought us tickets. He was like, 'Manood kayo! Research, research!'" The Star Magic head, who handed them the tickets and pushed them to see plays or musicals is also the one who allowed them an opportunity in theater.
"Direk Lauren gave us this once-in-a-lifetime opportunity to audition for this play that PETA has been doing," KD looks back. "Since nagka-pandemic, they weren't able to do a full run and then, nagkataon na they were going to collaborate with Star Magic and they wanted me and Alexa to star in it." Leading Philippine Educational Theater Association's musical Walang Aray as Tenyong (KD) and Julia (Alexa), KD and Alexa are grateful for Direk Lauren for giving them the chance to make it to this career milestone.
"We were so kilig to learn that we were handpicked for that and Direk Lauren, first of all—he is the one who really pushed us to do this, 'cause he was the one who influenced us to watch theater," Alexa declares. "We were like, 'Okay! Oh my God!' We were hooked and after that, we watched two more musicals during our stay." Apart from Moulin Rouge, KDLex, during their US excursion, explored other broadway offerings such as The Phantom of the Opera and Wicked.
When asked about their restaurant and hotspot recommendations, however, KD suggests: "If you're going to go to another country, you should eat where the locals eat—places where they don't speak English, if that country is not known for speaking English. I would definitely say you should just walk around and then, just see where a lot of people are and if that's where the people are, try it."
Ancient Moon, which Alexa suddenly remembers, is KDLex's top resto when they went to Hong Kong. In Alexa's exact words: "It's so different; it's so good! We were all like, 'Wow, wow!' I don't know if we're easy to please, but it was so good talaga!" she emphasizes.
"I like trying out different foods. I don't like eating the usual, especially stuff that we have here in the Philippines," Alexa, who has the habit of combing firsthand-culture, homegrown eats, tells us. "I don't want to go to another country and just eat fast food!" she asserts. "So, I told him (KD), 'That's your task for me. Look for good places!' And, he's so good at finding good places—even [where] to shop," Alexa says, singing praises for KD's directional prowess.
"If I need something, he'll look for it. I don't know, he's so good!" Alexa spurts, slowly slipping from an explanation to flaunt her pair. "He's so good at figuring out how trains work, how the commuting system works, and wala lang, I don't have to think of anything na when I travel. 'Bahala ka na diyan!'" she banters. "I will be lost [without him]!" The "plan manager" of the duo, Alexa matches KD's walking-map wisdom with her imagination-infused itinerary.
According to KD: "What I discovered about Alexa—she does get really organized but her directional awareness is non-existent. So, that's what I discovered about myself and about her. She really plans stuff," the Walang Aray actor tells us. "She knows what she wants; she knows where she wants to go, and she uses me as a way to get to that place."
"Actually, in regards to places to eat, it's hard to recommend 'cause my instruction to him was, 'I want places that do not have any English translations.' I want the hole-in-the-wall ones—the ones na you see [na] puno ng locals, 'cause you know that that's where the good stuff is, 'di ba?" Alexa continues. The commute is also something that the actress did not mind, mentioning that she loves a lot of walking-around and wandering.
"When we went to Hong Kong, we were so fascinated by the art," Alexa reflects.
"We were very lucky we got to visit an opera gallery—M+ [museum]. It opened a new door for us in regards to art, 'cause we never really paid much attention to art before," she admits, realizing that she was more of the theme park type. "That's something we really enjoyed, so I think starting from then on—starting now—I think we can mix both [theme parks and museums]."
Moving on, she nudges KD and asks, "How about you?"
KD answers, "When I travel, I legit just walk around. I remember, when I was in Korea with my family," he narrates, "we didn't really go to the tourist spots. We were just walking around and whatever we saw, we just went there. I was like, 'Okay! Let's just look for where that is' or 'Okay, that looks interesting! Want to go inside that shop?' That's how we find the fun!"
Check out these never-before-seen photos of KDLex from their Metro shoot:

Finding joy in their journeys, wanderlust seems to be the two's shared love language. "My job is to look for where to go; his job is how to get there," Alexa seals it, encapsulating the personalities that she and KD have as a traveler. "He likes spontaneous things, e," Alexa adds. To which, KD replies, "Yes! We're polar opposites on that, but of course, [we] compromise." With KD's willingness to take over in terms of hotspot hunting, Alexa concludes that with KD around, she won't get lost. "Without him, baka nasa ibang bansa na ko," she smiles.
When asked about their dream destination, KD and Alexa reply with a mutual response: "Japan!" Chuckling, KD confirms, "We have the same answer! We really wanted to go to Japan. We always talked about it—what we're going to eat there; what we're going to try there." Alexa, who claims that the Asian country is her "favorite place in the world," thinks about it "every day," too. On the other hand, as sweet as ever, KD sweeps Alexa off her feet: "I love Japan, but she loves Japan more, so it makes me love Japan more."
W-O-W. We cannot wait to see KDLex conquer the world together!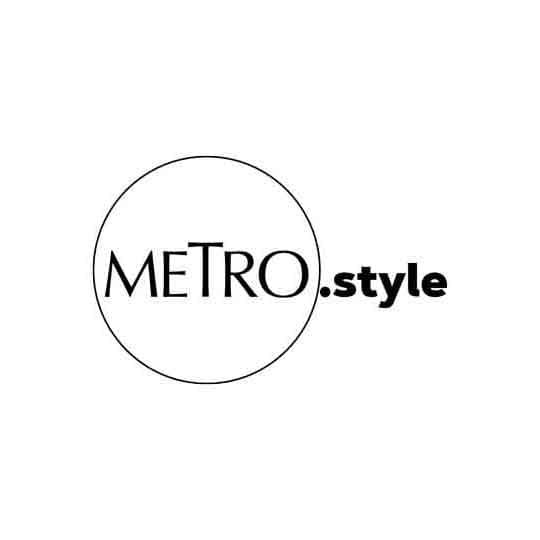 On Alexa: Dress by Bella Borromeo | On KD: Suit from Team Rain x Em's studio | Photography by Dookie Ducay
Photography by Dookie Ducay
Sittings editors: Geolette Esguerra, Grace Libero-Cruz, Red Dimaandal and Kate Paras-Santiago
Creative direction by Raff Colmenar
Alexa's makeup by Jake Galvez
Grooming by Aimee Grey
Hairstyling by Justine Ocampo (Alexa) and Chino Maniquiz (KD)
Fashion styling by Patty Yap (Alexa) and Team Rain x Em - Rain Dagala (KD)
Styling associates: Rioliza Camantigue, Elaine Villapando and Allan Yabut
Set styling by TPCstyle
Videographer: CJ Reyes
Interview by Janelle Paraiso
Photography assistants: Byron De Guzman and Mark Catunga
Shot on location at B&B Studios
Special thanks to Star Magic