Get Ready To Be Into Them Again—"He's Into Her" Stars Donny Pangilinan And Belle Mariano Are Back!
The phenomenal TV series is back and so is DonBelle, the tandem that brought kilig, love, and hope to Filipinos amidst the challenging times of the pandemic. This season, Donny and Belle are leveling up in acting, as they reprise their roles in an elevated narrative that's deeper and more emotionally charged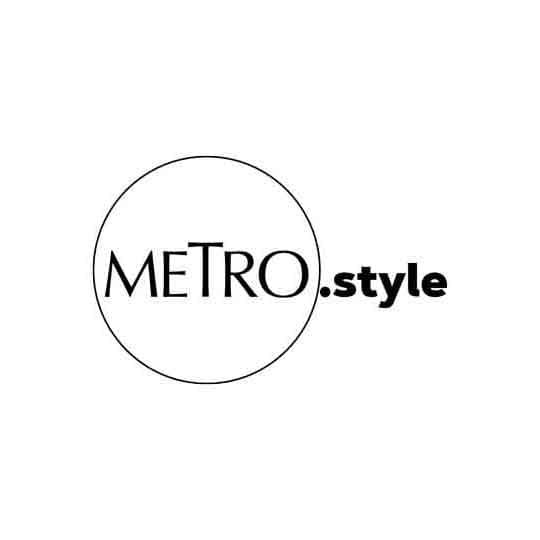 Donny Pangilinan and Belle Mariano are back in "He's Into Her" Season 2 and on the cover of Metro. | Photography by Seven Barretto
The Prince and Princess of Cool are back! And this time, Donny Pangilinan and Belle Mariano are treating He's Into Her fans on a whole new rollercoaster ride of emotions, as the hit coming-of-age drama series returns for Season 2. Double the fun, double the kilig, double the drama—the new season appears to have all the elements that could make the show succeed for the second time around.
The enemies-to-lovers story of Maxpein del Valle (Belle) and Deib Lohr Enrile (Donny), adapted from the hit Wattpad novel of the same name by Maxinejiji, swept the entire nation just as everyone was dealing with a global health crisis. The beloved "pandemic therapy" of the Filipino viewing public produced one of the country's hottest love teams today.
The first season of He's Into Her premiered on May 28, 2021 with ABS-CBN reporting record-breaking viewership ratings for its pilot episode, which even topped all shows on iWantTFC. This series follows the story of Maxpein, a spunky girl who finds herself studying at the prestigious Benison International School like a fish out of water. Her situation is made even more awkward when she stands up against Deib, the most popular guy on campus and a certified bully. As they say, there's a thin line between love and hate, and the duo unexpectedly falls in love. The viewers fell in love with them, too, and catapulted the teen drama and DonBelle into a phenomenal level of stardom.
Donny and Belle graced the cover of Metro.Style last year at the height of their series' hype, which was sustained till the finale. The popularity of He's Into Her isn't at all surprising because it had the perfect ingredients of a delightful offering you'd want to savor with every bite: the story, the quality execution that's distinctly Filipino yet elevated with a global appeal, the all-too-relatable characters, and of course, the talented bunch of young stars.
The lead stars of the award-winning series are back on the cover of Metro, garbed in trendy, vibrant, and youthful Y2K fashion. The style that became popular in the late 90s and early-to-mid 2000s returns on the radar, to be worn and appreciated by a new generation. And in their generation, DonBelle reigns supreme as a phenomenal love team.
Metro celebrates Donny and Belle's new milestone with them once again. They're back in another exclusive feature, and they brought the whole "BearKada" with them: Jeremiah Lisbo, Kaori Oinuma, Vivoree Esclito, Joao Constancia, Criza, Ashley del Mundo, Gello Marquez, Dalia Varde, Limer Veloso, Turs Daza, River Joseph, Rajo Serrano, CJ Salonga, Reich Alim, and Shanaia Gomez. New cast members JC Alcantara, Zach Castañeda, and Mikha Lim are also thrilled to be part of the squad—they're "absent" at the Metro shoot, but their presence in the series is a welcome treat.
We're retracing their steps from their journey pre-pandemic when they first found out about He's Into Her, to the peak of the global health crisis when the series was released, to this time when Season 2 makes waves in what is hopefully the tail end of the pandemic.
The pandemic is a nightmare, but there are also good things that unexpectedly happened during this time. For Donny and Belle, that includes He's Into Her, the rise of DonBelle that's humbling for both of them, their growing fanbase, and the news that the show became so successful it deserves a second season.
"It was unexpected for us. Just knowing the response and hearing their feedback sa Season 1, parang lahat ng anxiety and pressure na naramdaman ko before shooting, grabe talaga parang nawala lahat ng pagod namin during the shoot. And you know, without those reactions, without them acknowledging us, and hearing their feedback and knowing na nagustuhan nila at nag-enjoy sila, grabe, [this wouldn't have happened]! We dedicate this Season 2 to [the fans]. This is our way of saying 'thank you' for their support," Belle begins.
As this new chapter has begun, Donny reflects on the many things the He's Into Her team went through before having a show to celebrate in the first place.
"We've gone through so much with the pandemic, the [ABS-CBN] shutdown and everything, and we thought there was a possibility the show wouldn't air na. The fact that it all came through and we're able to showcase the story of a girl who never gives up and stands for what she believes in… Not just that—[a] family-oriented, youth-oriented show that could be a breath of fresh air for a lot of people who need hope. That alone is like, like [Belle] said, [there's] a feeling of relief and accomplishment that everything we did was worth it. What more dito sa Season 2? Kasi s'yempre 'yung pressure, nandoon na eh," Donny says. "That level of pressure is starting to come back in a good way because we can't wait for the fans to see more of that trailer in the episodes to come."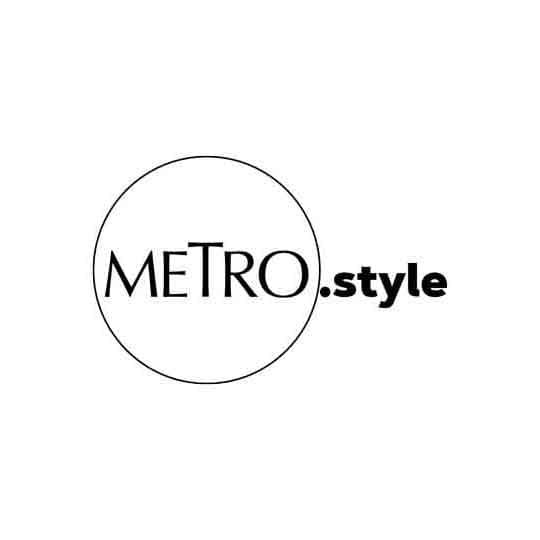 On Donny: Jacket by Kenzo, inner shirt by XLARGE, both from CUL DE SAC; pants by Tommy Hilfiger, and shoes by McQueen | On Belle: Custom feathered top by AJ Javier, printed co-ords by ZARA, and hair clips by Monki
He's Into Her—Again!
Young love is sweet and all but love, regardless of the ages of the people involved, is not exempted from the highs and lows and from situations that will either make or break a relationship. These are the themes that the second season of He's Into Her will explore for the young cast members led by Donny and Belle.
Donny expresses his thoughts about how this season switches things and levels up from Season 1. "Just like there are no perfect people, there are no perfect relationships. And that's the first thing you'll see kasi once Season 2 starts, alam nila sa Season 1 ended with everyone getting together especially Max and Deib getting into a relationship. But like the trailer says, 'It's easy to fall in love but then when you are in love, is it easier to stay in love?' No, it's harder. So there are always faults on both sides in every relationship. There are problems and hurdles you go through at 'yun 'yung makikita natin dito. Hindi lang 'yung kay Max and Deib, even with the entire barkada," he excitedly shares.
Donny adds, "What's nice is you'll see a different side of everyone—not just Max and Deib. That's something I appreciate. You see the storyline of like, for example, sina Lee, Lorde—lahat. Lahat ng mga hindi ninyo masyadong kilala in depth noong Season 1 and a lot of new faces as well. And a lot of new secrets revealed."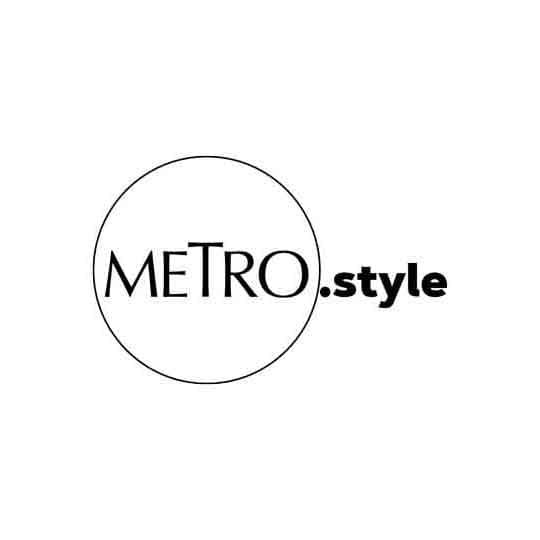 Jacket by Kenzo, inner shirt by XLARGE, both from CUL DE SAC; pants by Tommy Hilfiger, and shoes by McQueen
Belle agrees and shares that it's not only the background of characters, but each of their journeys to maturity as well that viewers should look forward to.
"You can really see the growth of not just my character but each character here and the story as well. You can see more of their backgrounds, you'll get to know them more kasi feeling ko isa 'yun sa mga bagay na hindi masyadong naipakita noong Season 1—'yung mga background ng characters namin, kung ano'ng mga pinagdaanan and, you know, just their growth. I feel like Season 2 is going to be more of an 'adulting' for all of our characters," the 19-year-old actress says.
Some critics and avid fans of the show have described it as "more than just a love story." Donny and Belle agree, and are thankful that the series resonates in a way that allows viewers to scratch beneath the surface and get a deeper look at the characters through the storytelling. In fact, this is one of the things they're proud of about the show.
"Yes, it's more than just a love story," Belle says.
"It's a story of hope," Donny interjects.
"Of hope, growth, acceptance…," she points out, continuing his train of thought.
"…and reality. Love is not all about the kilig that's why it's not just a love story. It's also a story about life and the highs and lows and the people you meet and the problems you face with your family, with your friends and with your loved ones. It's all relatable to any age hindi lang mga kabataan or like millennials, even the ones who have kids already, 'yung mga lolos and lolas even. There are a lot who watch surprisingly," the actor shares.
"It's about life," Belle chimes in.
"It's a life story," he smiles.
They're Into Him
The second season of He's Into Her, as shared by series director Chad Vidanes, was harder to shoot not just because of the health and safety protocols but "because of the complexity of emotions in the scenes." Thankfully, the whole cast and crew were able to complete the tasks as planned, and are now excited to unveil their hard work to the viewers.
"One thing I really appreciate about Direk Chad is that he listens and that's such a big thing for me. That's something that I really appreciate so much. Because it's so easy to tell us what to do and not ask us 'How do you feel about this?' He's a director. He can do that, he can say, 'Do this, do that,' but no eh," Donny states.
The 24-year-old actor proceeds to share his memorable experience working with the director, noting that he likes how Direk Chad approaches the scenes with his actors.
"'Yung approach niya, 'How do you think we can get you to this emotion? Do you need anything?' And then if we say, 'Direk, just a simple thing: can I make a phone call? Can I play this music?' Anything you want that can really support you in that scene. He will really support you to a point na mako-compromise na iyong backup time. Wala siyang pake kasi ang focus niya and support niya, nasa amin bilang actor and never kong makakalimutan 'yun. There was one time in this series na pack-up na kami pero I asked, 'Direk, pa-isa pa please, kung p'wede lang?' He gave it to me and we spent, like, more time and doon ko nakita na mahal niya talaga hindi lang iyong trabaho niya kundi iyong mga artista rin nya," Donny narrates.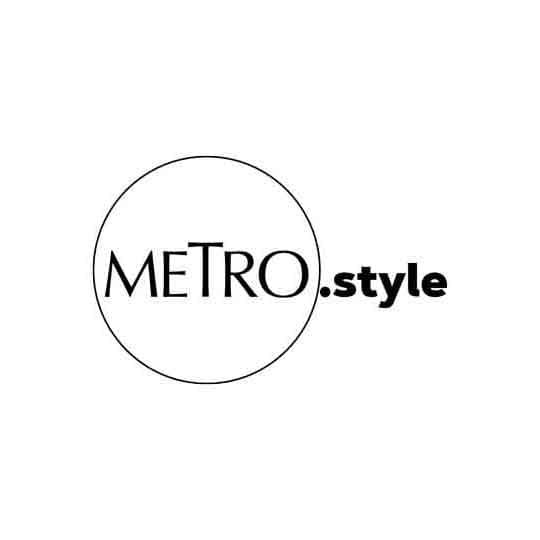 On Donny: Jacket by Kenzo, inner shirt by XLARGE, both from CUL DE SAC; pants by Tommy Hilfiger, and shoes by McQueen | On Belle: Custom feathered top by AJ Javier, printed co-ords by ZARA, and hair clips by Monki
To which, Belle readily agrees and shares her own anecdote about working with Direk Chad. "Totoo 'yun. He really is an actor's director and what I like most about Direk Chad is he makes us feel that our emotions are valid. Na parang 'Hey'一after a scene, kunwari mabigat 'yung eksena and hindi pa ako makakalas一[he'll say] 'It's okay. I understand you.' He listens to you. Every time na, even off-cam, what I admire about Direk Chad is that he's a person you can just approach, too, kasi alam niya what we used sa eksena namin, 'yung mga karga namin na ginagamit. He just talks to us na parang it's going to be alright, it's going to be okay," Belle details.
"And he'll go through that emotion with you. If you're crying, he'll cry with you. Seryoso ako. Ganoon siya ka-caring. And siyempre iyong Season 1 and end ng first leg… 'di ba that huddle we had? Doon ko nakita na grabe, 'yung puso niya nandito. So it's his heart eh. That's what we'll carry. It's his love for what he does and who he does it with," Donny enthuses.
The Phenomenal Pair People Are Into
He's Into Her may have been a hit Wattpad novel to begin with, but casting Donny and Belle was a stroke of genius that exponentially lent credence to the project. There's just an inexplicable easy chemistry that flows between the two. Their legions of fans would certainly agree. However, it wasn't always the case for the two.
"It was so awkward pa before. Obviously, we got closer compared to Season 1," Belle laughs, even suggesting that them meeting each other was like Deib and Max meeting for the first time—minus the hitting and bullying, of course.
Donny was quick to clarify that the awkwardness stemmed from the fact that they didn't know each other well at the time.
"Of course, noong first ever look test namin, hindi naman namin alam kung ano'ng mai-expect namin sa isa't-isa kasi we didn't spend time with each other so part of having maybe onscreen chemistry is building a friendship. And I'm glad that we were able to do that early on—slowly. Kasi it won't work eh. It's really hard to do a scene if there's no chemistry or if you don't feel your co-actor," the actor says.
"Or if you don't know your co-actor. It's really a big factor na kilala mo siya and you're comfortable enough to be vulnerable in front of them, to just be yourself in front of them," Belle says, nodding in agreement to Donny.
Now that Donny and Belle have gotten way closer since Season 1 and they are more confident and more familiar with their characters, working with each other feels natural and runs like clockwork.
What is it then that they like the most about each other? The two giggled, while obviously thinking of the perfect words to encapsulate what they mean to one another.
"He's so inspiring," Belle says.
She adds, opening up, "During our scenes na, let's say, mabigat, talagang tinutulungan niya akong kumalas sa mabibigat naming scenes which is ang hirap talaga. Because once you're in that moment wherein you're just full of those emotions, it's just really so hard kasi nag-spa-spiral eh. But then with him, he's just a ray of sunshine. Parang it's all good, he's here. He's so inspiring, he just wants me to do better in what I do."
Donny returns a similar observation to his love team partner. "From Day 1 naman, I told her that I believe in her. Tsaka ito 'yung mga moments na never kong makakalimutan sa buong buhay ko. Just to be able to go through this with her is, of course, a blessing. And in terms of what I like most about her, ang dami eh!" he laughs, sending our hearts into a frenzy with his remarks about Belle.
Facing Belle, Donny chose to address her directly instead of the Metro.Style team—which we truly appreciated.
"Hindi ko alam kung paano ko maibibigay 'yung Deib kung wala ka talaga. Kasi we give and take from each other 'di ba in the scenes? We really support and help each other and that's what I love most about just doing our work well and professionally. When the camera is rolling, we put all our focus and our heart into the scene and I really feel that in you as well. No matter how hard or how bad of a day we've had or what's going on in our mind, when Direk says 'Action!'—that's all gone. And I feel that with you. The moment he says 'Cut!' and like you said, kapag kailangang kumalas, nandyan tayo para sa isa't-isa," Donny sincerely meets Belle's eyes as he says these things to her.
Getting Into the Rhythm
Apart from the palpable chemistry, one of the show's main driving forces is the loyalty and adoration of the fans of the show and the cast. As a treat, the pair shared a little-known trivia to whet their appetite further for He's Into Her Season 2.
"The scenes that you see with all of us together are the longest to tape. It takes at least three hours for those scenes kasi every person, may close-up 'yan. Every scene na ganoon, riot talaga kasi ang dami namin, ang hirap!" Donny shares, laughing.
Belle complements that story with more experiences on set. She narrates, "Tapos sometimes 'yung mga scenes na 'yun, let's say merong hint of comedy, it takes us hours kasi everyone can't control their laughter! I swear, it's just so fun when everyone's together even if it takes us longer to take that sequence."
"Those were the longest but most fun to take. That's a fun fact," Donny smiles.
Meeting Their Fans
DonBelle was born during the pandemic. Regardless of the challenges that come with that fact, all throughout this time, Donny, Belle, and their love team have been showered with love and support by their fans across different online platforms.
Donny and Belle know their fans exist and they can feel their presence, especially each and every time their love team and their show make it to the list of trending topics on Twitter. But, they haven't really had a chance to meet and be with them yet.
On the subject of hopefully getting to do a face-to-face, in-person meet-and-greet with their fans soon, their faces lit up. "Tara! Gawin na natin ngayon. Actually, kayo lang naman hinihintay namin," Donny enthusiastically responds.
"Well, I really do hope once na maging maayos na ang lahat at wala na 'yung pandemic, you know, I want to meet them all. And what's crazier is that even if we don't see them, nararamdaman namin [sila]," Belle ends with a smile.
Donny assures the fans that they are on their minds and that despite the physical absence, "we still feel them." As for the fans of both DonBelle and He's Into Her, prepare to feel a whole range of emotions and feelings in season 2一love, heartache, pain, acceptance, forgiveness, joy, and ultimately and hopefully, back to love again.
On April 20, iWantTFC Premium subscribers outside the Philippines were the first ones to watch how Deib and Max's love story begins to unfold this season, and they will have access to advanced episodes every Wednesday. On April 22, it will be the turn of fans and iWantTFC users from the Philippines and Indonesia to watch the premiere episode for free. The series will make its broadcast premiere on April 24 on Kapamilya Channel, Kapamilya Online Live, and A2Z, with a new episode dropping every Sunday.
Produced by Geolette Esguerra and Grace Libero-Cruz
Photography by Seven Barretto
Creative direction and layout by Raff Colmenar
Belle's makeup by Jake Galvez and hairstyling by RJ dela Cruz
Donny's grooming by Jam Pareno
Styling by Adrianne Concepcion with associate Dodley Gallardo (Belle) and John Lozano with associate Lon Morelos (Donny)
Production design by James Razo
Photography assistants: Dariel Miraflor and Erwin Botin
Videography by Bria Cardenas
Shoot assistants: Jean Tumbaga and Patrick Santos
Special thanks to iWantTFC, Star Cinema, Mico del Rosario, Vaughn Hautea, and Keia Inciong